Collagen is currently trending across beauty websites and with its multiple benefits, it's easy to see why. But what exactly is it and how has it transformed faces everywhere?
What is collagen made of?
Collagen is a protein that naturally occurs in the human body. It is most known for skin health and it is a major component of your skin. Collagen plays a role in strengthening the skin and improves elasticity and hydration, although it is also important for other parts of the body such as the muscles, bones, tendons, blood vessels and digestive system.
Is collagen important for youthful skin?
Collagen keeps your skin firm, moisturised and healthy, while preventing wrinkles and sagging. It also supports skin cell renewal and repair, making it a very important ingredient in skincare.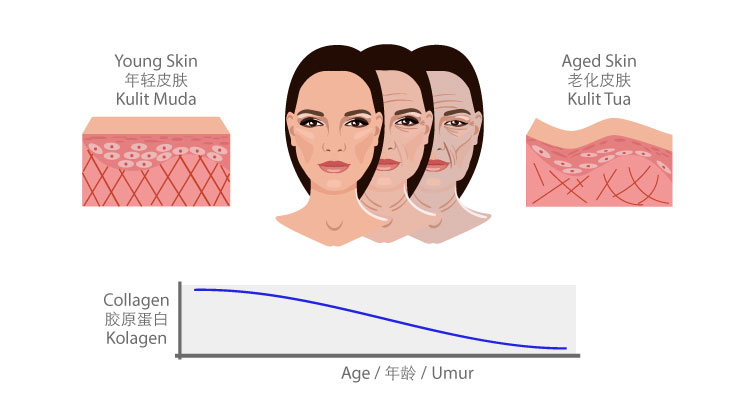 As we age, however, the body's natural levels of collagen get lower. This is also influenced by diet, sun exposure, sleep, stress levels, genetics and hormones. In time, collagen depletion can lead to dryness, wrinkles and lack of firmness and elasticity, especially in older skin.
How can I boost my collagen levels?
Collagen supplements are available but small lifestyle changes play a big role in maintaining healthy levels of collagen too:
Eat well
Foods rich in Hyaluronic Acid, Vitamin C and antioxidants help boost collagen production and protect the skin. Be sure to include plenty of fruits and leafy vegetables in your diet. Consider adding the Nutrilite Soy Protein Drink and the Nutrilite Mixed Collagen Peptide drink to your daily regime.
Keep your skin clean and use sunscreen
Wash and exfoliate regularly to remove impurities that can damage your skin and shield yourself from UV rays with a good sunblock. This way, your body will not have to keep using collagen to constantly replace damaged skin cells.
Add collagen to your skincare
A touch of collagen in your serum or cream instantly improves your skin elasticity, giving you soft and supple skin. The results are even better when you pair collagen with hyaluronic acid, as it improves the skin's moisture level.
Use topical collagen for beautiful skin
Edible collagen is good for your health but topical collagen gives you amazing noticeable results, right where it is needed and where you want it. Instead of going to other parts of your body, the highly concentrated collagen deeply moisturises your face for a smoother, more youthful appearance.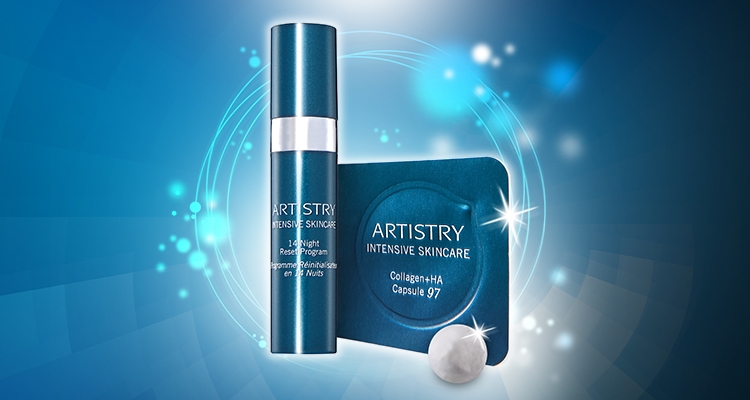 Power up your beauty treatment
Designed for use with the INTENSIVE SKINCARE 14 Night Reset Program, the new Intensive Skincare Collagen+HA Capsule 97 is a fun and unique way to get youthful, healthy skin. It's also easy to use – just pump the serum into the capsule, mix well and smooth it onto your face and neck.
Highly concentrated for optimum benefits, it is made of 97% marine-based collagen and hyaluronic acid. Advanced Freeze-Drying Technology ensures product stability and efficacy at a very concentrated level. In addition, it contains Fermentia Cica for greater anti-inflammation and moisturising action.
Benefits of Collagen+HA Capsule 97
Clinical tests have shown that Collagen+HA Capsule 97 increases skin density by 115%. It also effectively moisturises skin, reduces wrinkles, improves skin elasticity and soothes inflammation. Why not experience waking up to more beautiful skin?



Beautiful Results In Just 2 Weeks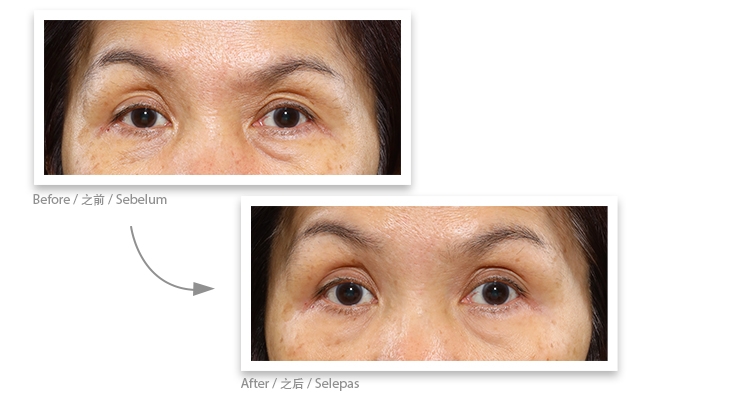 Candice Lai
Founders Diamond, Age: 60
"It only took one week to see significant improvement on my eye area, which looks more lifted and my eye bags have lightened. My face looks slimmer because my skin has become firmer, softer and smoother. Use it at night for two weeks – it's just that simple and convenient."
---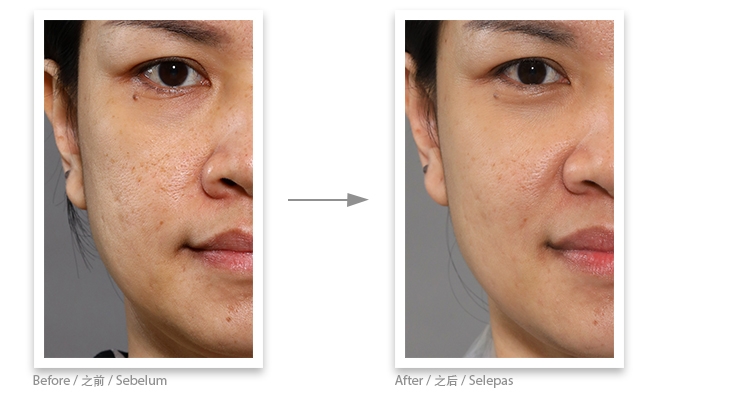 Chai Ni
Diamond, Age: 41
"I can see that my skin tone is fairer and more even, my pigmentation has lessened and my skin is firmer with a V shape. Also, my makeup stays on longer, especially foundation, without looking oily."
---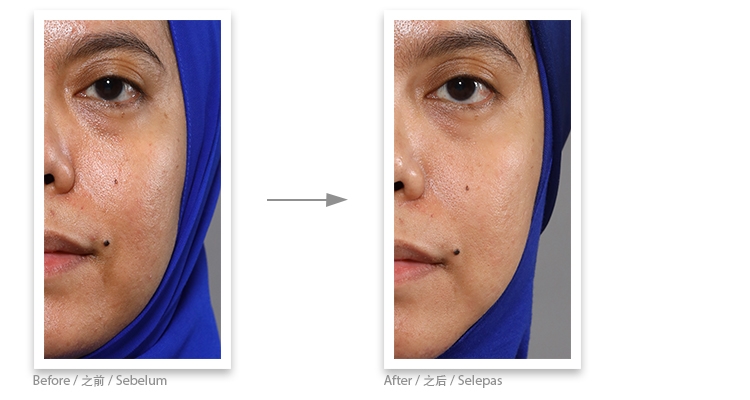 Ira Kartini
Founders Platinum, Age: 43
"After completing the program, my skin has become brighter and my acne scars lightened faster. Usually, I wear heavy makeup to cover acne. Now I only apply one layer of Cushion Foundation and I'm ready to go."
---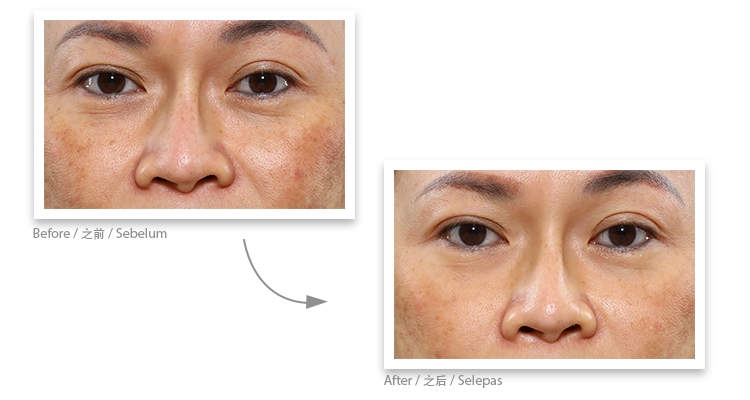 Vivian Ong
Founders Platinum, Age: 48
"My complexion is glowing and looks more even with drastic improvement on my pigmentation. The fine lines around my eye area have lightened too so I look younger now. It makes me look forward to continuing to use it every three months to maintain and improve my skin."
---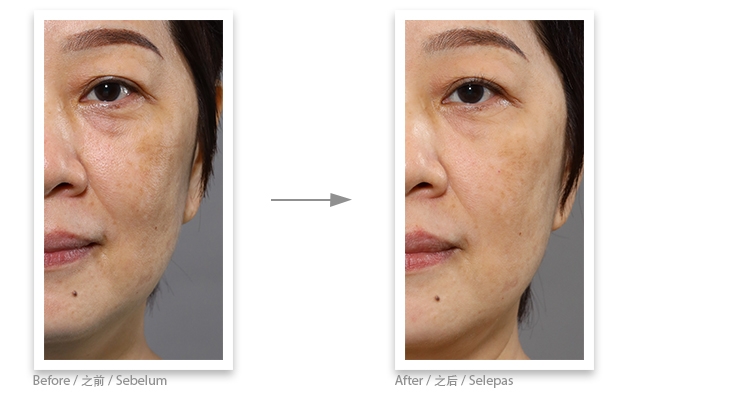 Anny Teh
Founders Platinum, Age: 54
"It really moisturises my skin so I don't feel any tightness. Overall, my skin is now firmer and brighter, my pigmentation has lightened and my face looks more lifted. You need to keep to your skincare regime to achieve desired results."
---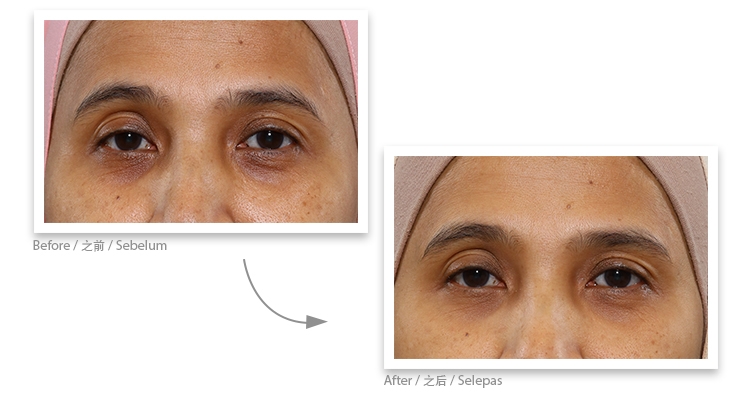 Zaridah
Founders Platinum, Age: 50
"The texture of the 14 Night Reset Program used with the Collagen ball is thicker yet it absorbs faster compared to the 14 Night Reset Program on its own. The wrinkles around my eyes have reduced and my pore size is smaller. Others also noticed my complexion is brighter and my skin tone is more even."