Keep Calm and Have Fabulous Hair!
Having beautiful hair can really boost one's confidence. But that can take a hit when our crowning glory loses its shine and becomes lacklustre. Let's tackle some of the most common hair problems together:
I have a work gala to attend. How do I tame my frizzy, dull hair?
The SATINIQUE Straightening Balm helps tame and smooth hair for all-day humidity resistance. And do give a spritz of the SATINIQUE Final Step Finishing Spray to provide your hair with an all-day hold to aid in taming the frizz.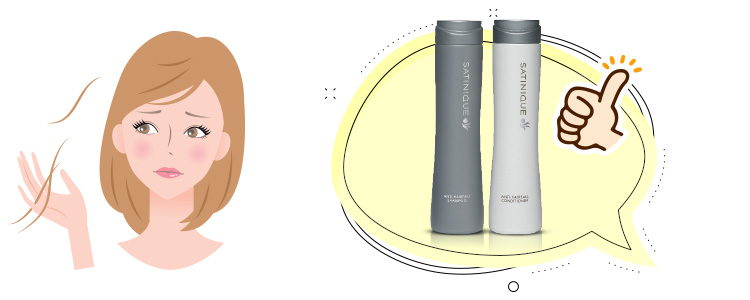 My already thinning hair keeps falling! Please help me!
To combat the hair falls, use a shampoo that helps revitalise the scalp and encourages the growth of thicker, fuller hair. The SATINIQUE Anti-Hairfall Shampoo when used with the SATINIQUE Anti-Hairfall Conditioner will help you do so as it is specially formulated to help restore fragile, thinning hair by energising and stimulating the scalp.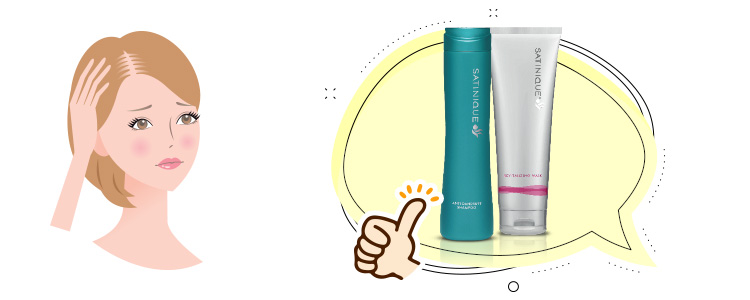 My dandruff problem is hindering me from confidently wearing dark coloured clothing. How do I fix my flaky and itchy scalp issues?
Try using an anti-dandruff shampoo that controls dandruff and provides added moisture to relieve dry, itchy scalps. The SATINIQUE Anti-Dandruff Shampoo is perfect as it will help control oiliness of the scalp and prevent flaky patches. Go one step further by pairing it with the SATINIQUE Revitalizing Mask to strengthen the defences of your hair while restoring its natural shine.