Run, Walk or Hop – Nutrilite ActivPower Run 2021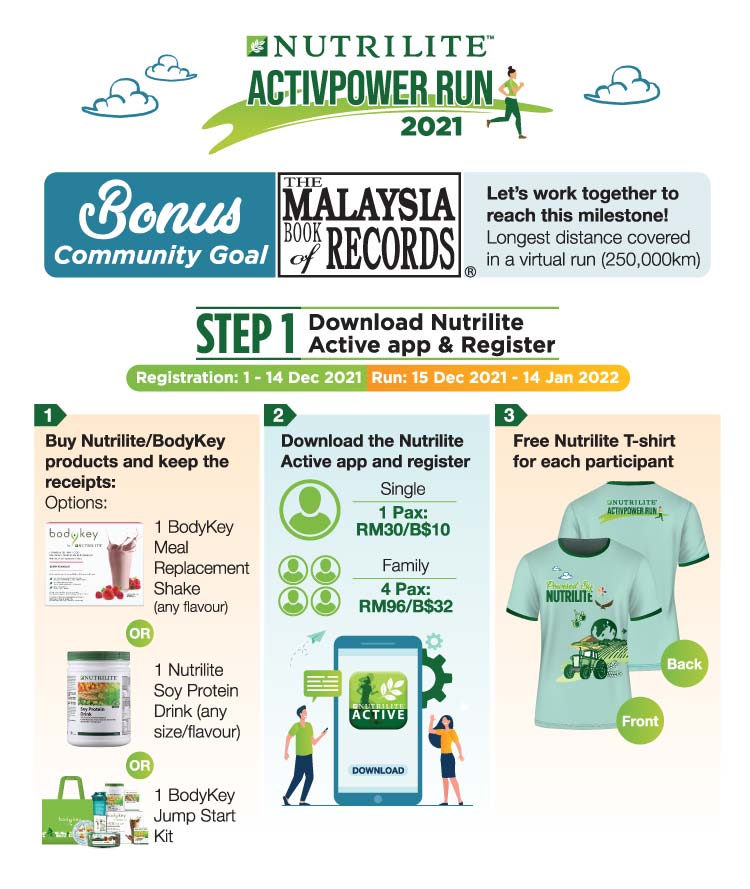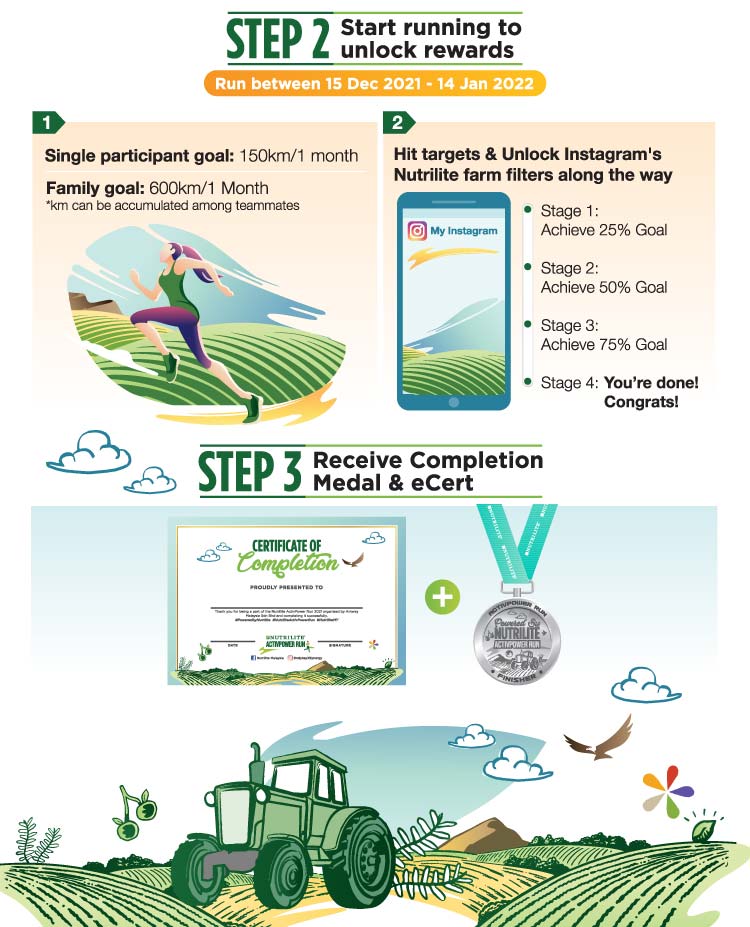 Notes
Only 2x Medals and 2x eCerts given for Family category.
Children above the age of 6 can join. No product purchase needed for children.
Walking and jogging is allowed and applicable for this challenge. On average, 1km = 1,200 – 1,500 steps.
The Nutrilite Active app must be always switched on to record running/walking/jogging distance.
Three (3) Instagram filters to be unlocked for the run.
For more info, read
this
---