After two years of virtual meetings, the ARTISTRY Beauty Camp made the leap from online to offline - and gosh, our ABOs and APCs were all for it!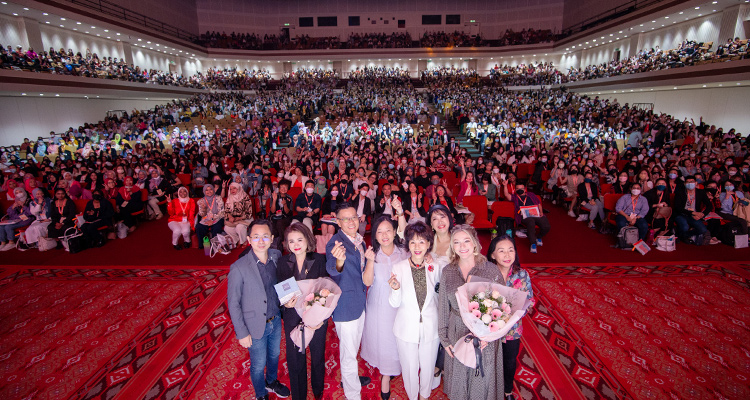 On 17 September, the halls of World Trade Centre Kuala Lumpur were packed with over 2,300 ABOs and APCs who travelled from across Malaysia to level up their learning and boost their business confidence – as well as be the first to learn all about the ARTISTRY SKIN NUTRITION Vitamin C+HA3 Daily Serum.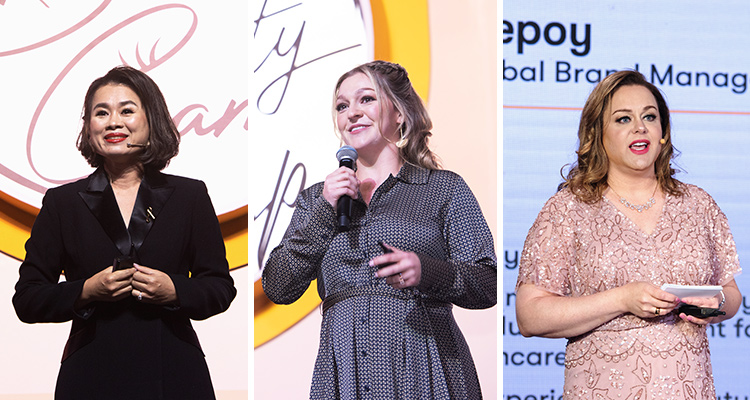 No event is complete without a few special guests and this year was no different. During the morning session, Double Diamond Christmas Sathianwarraporn from Amway Thailand flew in to tell her inspiring story of how she built her business from the ground up with ARTISTRY products, as well as share business-building tips to an eager audience.
Meanwhile, Lauren Baer, Amway Global Scientist, delivered an informative session on the science behind the Vitamin C+HA3 Daily Serum and even gave away full-sized bottles to a few lucky audience members.
Another special guest who attended the event was Maggie Pepoy, Global Brand Manager of ARTISTRY Skincare. We had the pleasure of hearing Maggie share intriguing insights on the ARTISTRY SKIN NUTRITION range as well as give a sneak peek into upcoming launches and the future direction of ARTISTRY Skincare.
After the morning's "Business and Product Building" session, it was time for lunch and foyer activities that included fun photo corners, the popular Trade-In Counter, and a makeup booth where participants could get their makeup touched up by the talented ARTISTRY Squad.
The last session of the day was the Beauty Curator Classes: Beauty Solutions 101 and Beauty Devices 201 workshops. Simultaneously held in English, Bahasa Malaysia and Mandarin, these workshops were a wealth of information for budding and veteran beauty entrepreneurs.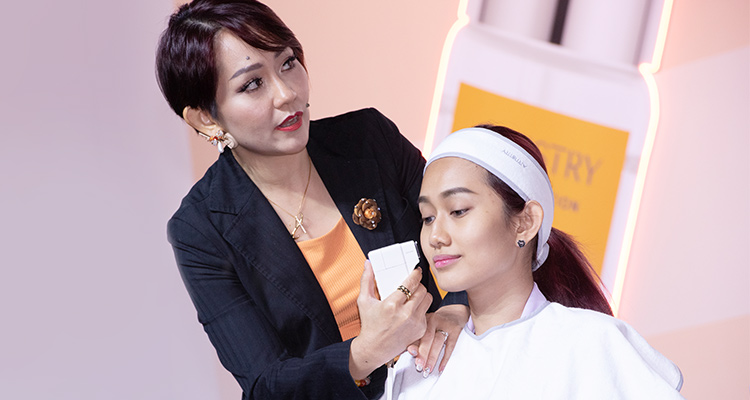 Participants learnt how to provide complete skincare solutions for their customers and build their business with the ARTISTRY 5-Day Solution, Vita Collagen Capsule and SKIN NUTRITION products as well as live product demonstrations with the ARTISTRY Skin Analyzer and Dermasonic devices.
By 6.30pm the event may have wound down, but the excitement was still high as participants were seen discussing and sharing their learning experiences with each other even as they walked out of the hall.
We wish our ABOs greater success in their ARTISTRY business as they use the skills and inspiration gained in this 1-day beauty bootcamp to build their business confidence.