In November 2021, school going children from PPR Desa Rejang Setapak received health supplements to build strong body defence in light of the current situation. This was made possible as Amway Malaysia, a health and wellness company, embarked on a programme with the Department of Social Welfare. The initiative was aimed at improving children's body defence while empowering urban families on the importance of strengthening natural resistance and growth development.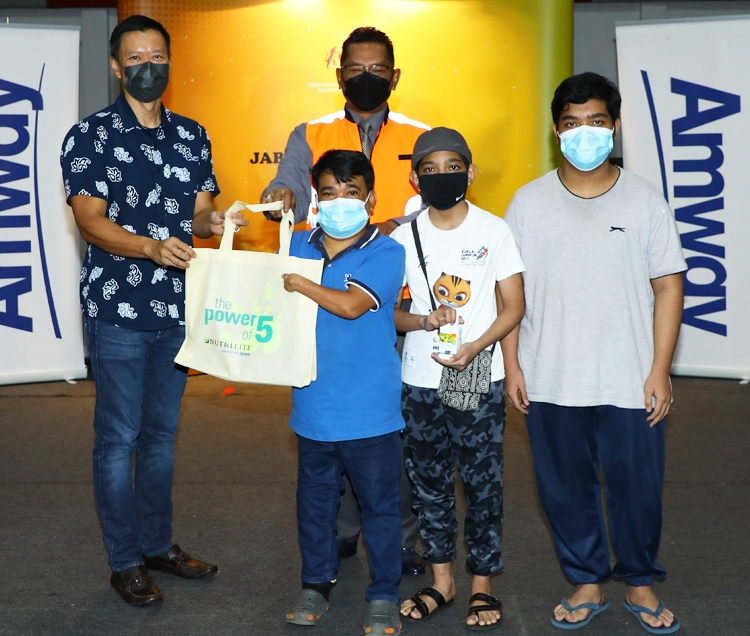 Some 100 children from PPR Desa Rejang Setapak received close to 200 Nutrilite™ health supplements from Amway. They will continue to receive the supplements for a period of six months.
"We hope this initiative will help strengthen the children's natural defence and growth development as well as contribute towards their overall health during this pandemic. As children have begun going back to school, and the rolling out of the COVID-19 vaccination plan for kids under 12 years old has not been finalised, we still need to be vigilant and protect our young children. Even if they are vaccinated, they will still need to have strong body defence," added Mike Duong, Managing Director of Amway Malaysia, Singapore and Brunei.
"Guided by our vision of helping people live better lives, Amway believes in the importance of supporting and making a difference in the lives of the community where we operate. Amway is committed to this partnership with the Department of Social Welfare to help support the PPR community in an effort to build a healthy society," he added.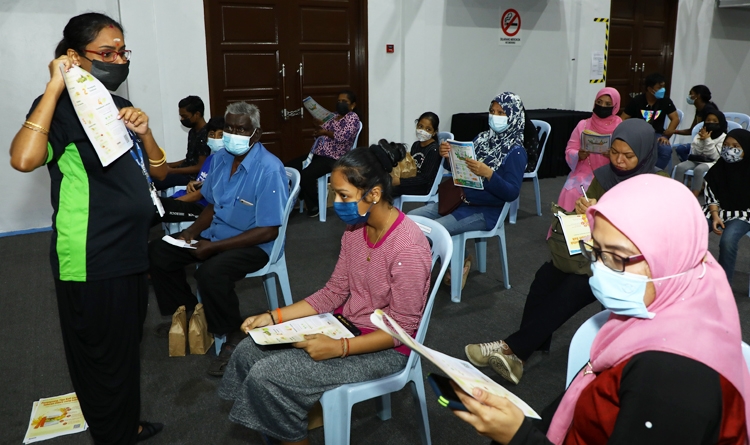 Through November 2021, Malaysia has recorded over 340,000 children COVID-19 cases, which raises concerns on the pandemic's long term effect on children's health and growth development. Amway's partnership with the Department of Social Welfare is very relevant in ensuring the children stay healthy and safe.
"We are very grateful to have Amway Malaysia support the Department of Social Welfare in our effort to reach out and care for these children, especially during this time when they are not protected and have to attend school physically. We believe by enhancing the children's immune system it would be beneficial to these children and their overall health," said Che Samsuzuki Che Noh, Director, Department of Social Welfare.
The pilot programme involved 35 families from PPR Desa Rejang Setapak. During the presentation of the Nutrilite™ health supplements, the Amway team shared the importance of building stronger immunity and knowledge of eating healthier to reduce the risk of infection.
"I am very thankful to Amway Malaysia for guiding us to live healthier and sensibly. This initiative to provide extra protection to our children with credible products and to ensure they have stronger body defence to live beyond the pandemic is truly appreciated. It is good to know that people do care about us." Siti Rozaini Binti Hassan, a 39-year-old mom from PPR Desa Rejang Setapak shared.
"I was very concerned about my kid having to go to school. Now with this contribution to help boost his immunity, I am relieved that he is getting the right protection. Thank you Amway for helping us." Fazila, a mum aged 39 who benefited from the programme commented.
Nutrilite Bio C Plus All Day Formula, Nutrilite Botanical Beverage Mix Cherry With Licorice & Turmeric, and Nutrilite Kids Flavoured Gummy With DHA were some of the Nutrilite™ health supplements presented. These products are ensured to be pure, safe and effective as all the ingredients in the Nutrilite™ range of products are traceable. Hence, consumers will be aware of where the dietary supplements come from and how they are made.
Amway has collaborated with the Department of Social Welfare since the 1980s. The company funded the RM555,000 project to build six foster home units in Kuala Selangor. Over the years, Amway and the Department of Social Welfare have worked on various projects namely, One by One Programme, Projek HeadSTART, and many corporate social responsibility initiatives to reach out to impacted families within the community.