You hate to see it happen – your little black dress turning charcoal, your favourite tops losing their lustre and your power outfit falling victim to the hands of time. Sadly, your wardrobe can fade and lose its pizzazz. But there is something you can do and, happily, it's rather simple. Are you ready to learn the big secret?
Pick the right laundry detergent. That's it. It's as easy as that.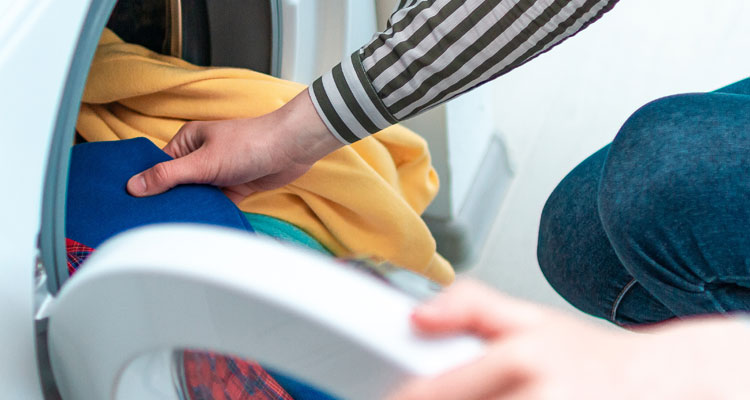 Laundry engineers and scientists have done all the hard work and figured out the exact enzymes and polymers a laundry detergent needs (or doesn't need) to keep clothes – and all other textiles – looking good for longer. Want to figure out which product is the answer to your wardrobe woes? Here is what you need to know.
Why do some items seem to wear so quickly?
If textiles aren't treated with care, it doesn't take long for the wear and tear to become visible. Harsh detergent formulas and rough handling of fabrics – even the spin of your washing machine – can result in these worse-for-wear looks:
Bright colours appear dull
Patches of colour transfer between items
Sophisticated black or dark clothing looks faded and less refined
Cotton clothing or bed linen looks unsightly with fuzzy pilling
It's always better to launder more sensitive fabrics in a separate wash on a slower setting, or if possible gently hand wash fabrics like washable silks, wool, microfibres and fine lingerie.
Anything else to consider when picking laundry detergent?
Yes, sustainability. Extending the life of your clothing and home textiles with a good detergent can be a powerful way to be environmentally friendly as you'll replace your clothing less frequently. If you want to go a step further in protecting the environment, be sure to pick concentrated formulas as a little product goes a long way. Additionally, look for a formula that's readily biodegradable and environmentally friendly.
Sensitivity might be another factor to consider. Laundry products worth their salt should be tested by dermatologists to ensure that laundered clothes are safe against normal skin, especially where little ones are concerned.
SA8 Premium Concentrated Laundry Detergent checks all the right boxes!
| | |
| --- | --- |
| Powerful cleaning performance? | |
| Dermatologist and allergy-tested detergent? | |
| Environmentally friendly and concentrated formula? | |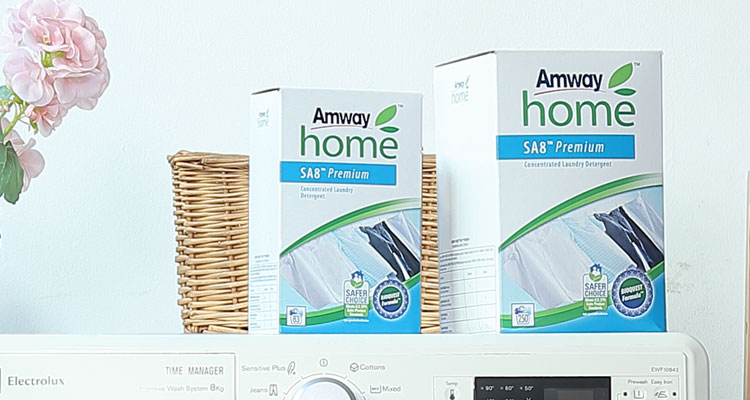 The new Amway SA8™ Premium Concentrated Laundry Detergent checks all the right boxes with an enhanced formulation and new ingredients delivers a more powerful cleaning performance than ever before.
Say goodbye to tough stains and soils with its improved stain-removing technology that thoroughly cleans while protecting fabrics from fading and yellowing so that your clothes stay bright and whites are whiter.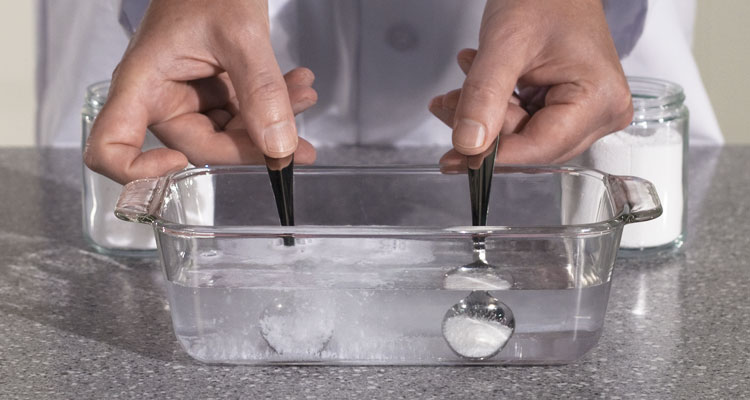 Additionally, you can expect better dissolving action from effervescing crystals that provide effective yet gentle cleaning in all water temperatures including cold water, while corrosion inhibitor protects metals parts of clothing and appliances from rust.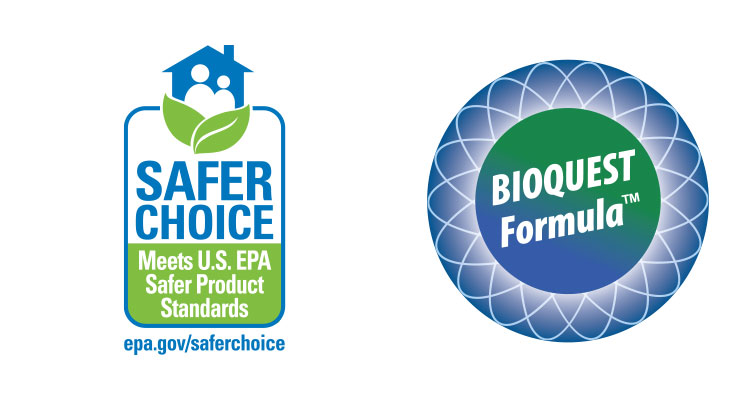 That's not all! The dermatologist and allergy-tested formula is also environmentally friendly, so it's not only gentle on your skin but also gentle on the environment. Backed by the Safer Choice certification from the U.S. Environmental Protection Agency (EPA) and powered by our powerfully green BIOQUEST FORMULA, the SA8 Laundry Detergent uses highly active, bio-based ingredients from natural resources such as coconut, citrus fruits and minerals to clean with a concentrated, biodegradable, and dermatologist-tested formula.