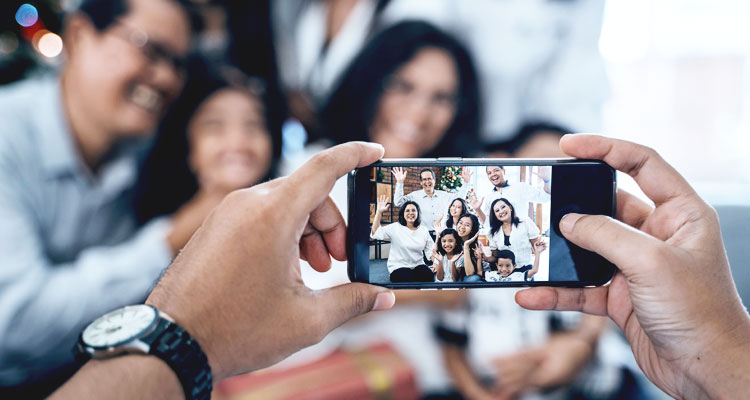 Food? Check!
Drinks? Check!
Cleaner air? Ummm...
The end of the year is synonymous with the festive season - and the best part of the festive period is catching up with family and friends. After all, with small gatherings and parties allowed again, 'tis the season to be jolly, merry, and together!
That said, there might be a niggling worm of anxiety that can pull your festive cheer down. Inviting people into your home can be worrisome because of the uninvited guests that may make their way into your party, namely dust, germs, bacteria and viruses.
So...How Do You Stay Safe?
While there's no way to remove airborne contaminants completely, there are ways to reduce your exposure to these contaminants. For one, follow government-mandated SOP's such as masking, sanitising, and don't exceed the number of people allowed in your home. Inviting too many people will make it more difficult for your guests to practice social distancing.
If your guest list has far more names than the number of people allowed in your home, consider splitting your guest list into different slots. Your guests will thank you because even though the classic phrase says "the more, the merrier", the adage to follow this year and the foreseeable future is still "the safer a party, the merrier it is".
Another way to limit your exposure to pollutants and contaminants is to invest in an air purifier. An air purifier will serve you well, not only for the times when you have guests over, but also for every moment you spend indoors at home. In fact, did you know that indoor air can be more polluted than outdoor air?
It's true! Dust, mould, bacteria, and viruses linger in the air even when you're home alone with your family, so imagine how much worse it can get when you have guests over.
That's why a powerful and efficient air purifier is sure to come in handy - one just like Amway's Atmosphere SKY and MINI.
Atmosphere SKY and MINI - The VIP Guests Your Party Needs
Both the Atmosphere SKY and MINI work through a 3-stage filtration process to filter out over 300 contaminants from the air. The first stage of the air purifier is the pre-filter which captures large airborne fibres, dust and hair. Next comes the HEPA filter which removes small particles such as allergens, bacteria, mould, viruses, fungi and asbestos. The final stage is the carbon filter which reduces formaldehyde, dioxin and ozone, as well as odours from smoking, cooking and pets.
The Atmosphere SKY effectively cleans rooms up to 465 sq feet in size and removes 99% of the particles as small as 0.0024 microns from the air - making it perfect for the larger rooms in your home party.
But if your party is spread across multiple rooms or if you're only looking to invite a few friends over to your apartment, the Atmosphere MINI might be more suitable. Built to deliver the same powerful air purification for smaller spaces, the Atmosphere MINI cleans the air in rooms up to 200sq feet in size, giving added peace of mind and cleaner air for a great party.
What's more, even as you're mingling with your guests, you can control the Atmosphere SKY and MINI with your smartphone via Bluetooth or Wi-Fi. With a touch of a button, you can easily adjust the settings, monitor the status of the filters or check your room's air quality through your device.
Be a more caring and hospitable host this fest season with the Atmosphere SKY and MINI.