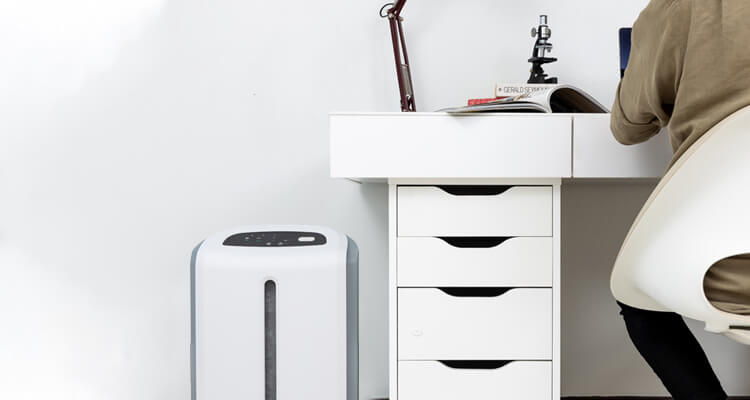 That was fast! The first half of the year has just flown by and now we're already in July. With Malaysia still in the fight against the pandemic, Malaysian are simply spending more time at home that they used to.
Most of us may opt to stay indoors with all the windows shut. However, what we may not realise is that the air may contain dangerous particles including a wide range of viruses and bacteria. Other contaminants that may be present in our home include formaldehyde, cigarette smoke and cooking odours. In other words, indoor air can be more polluted than the air outdoors.
According to a study done by the U.S. Environmental Protection Agency (EPA), indoor levels of pollutants may be up to 5 times higher than outdoor levels. This is especially worrying, since Malaysians spend close to 89% of their life indoors and from that, 69% of time indoors is spent in their homes.
Even if you dust and clean your house everyday, tiny dust particles, cigarette smoke, pet dander, paint chemicals, and such indoor pollutants that cannot be picked up by dusting and cleaning tools can be harmful to you and your family. Plus, airborne bacteria, viruses, and allergens can linger in the air undetected.
But, don't worry, there's a simple and easy way to protect you and your family.
Breathe In Cleaner Air with Atmosphere Air Treatment Systems
As a global leader in air purifiers, Amway has been innovating and perfecting its air treatment technology for over 35 years. That's why Amway's Atmosphere Air Treatment System is renowned across the globe as the world's No. 1 selling brand of premium home treatment systems*.
*based on a Verify Market Study of 2019 global sales
Atmosphere Air Treatment Systems are built with the following filters that includes:
A Pre-Filter that traps large airborne fibres, dust and hair;
A HEPA Filter which removes smaller particles like allergens, bacteria, mould, viruses, fungi and asbestos; and
Finally, a Carbon Filter that detoxes and deodorises the air.
On top of that, Atmosphere air purifiers use Inteliflow™, a unique internal air circulation system that maximises air flow while minimising noise to deliver cleaner and better quality air to all. Plus, all Atmosphere products carry the Allergy UK Seal Of Approval, an internationally recognised endorsement of high standards, so you can be assured that it really does reduce and remove allergens from your surrounding!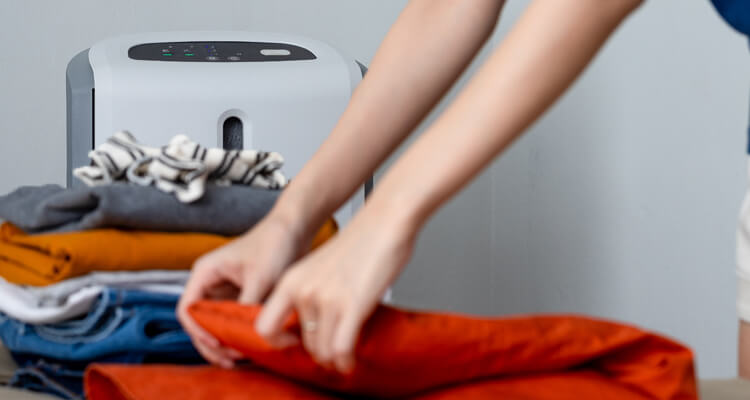 Enjoy Powerful Air Filtration Made 'Mini'
Joining the Atmosphere family is the newly launched Atmosphere MINI™ Air Treatment System! It delivers all the benefits of the Atmosphere air purifiers in a compact size to suit your needs.
The Atmosphere MINI™ Air Treatment System features a 3-in-1 filter that effectively removes over 300 airborne contaminants and pollutants including dust, bacteria, mould, pollen, viruses, dust mite antigens, and more. You can say goodbye to small pollutant particles with its 99.99% single pass efficiency performance that filters particles larger than or equal to 0.0024 microns - that's almost 30,000 times smaller than a single strand of human hair.
What's more, with a Clean Air Delivery Rate (CADR) of no less than 130 cfm at Speed 3, the Atmosphere MINI™ Air Treatment System swoops in and purifies the air in rooms up to 200 sqft in size - making it perfect for smaller apartments, nurseries, classrooms, and even meeting rooms!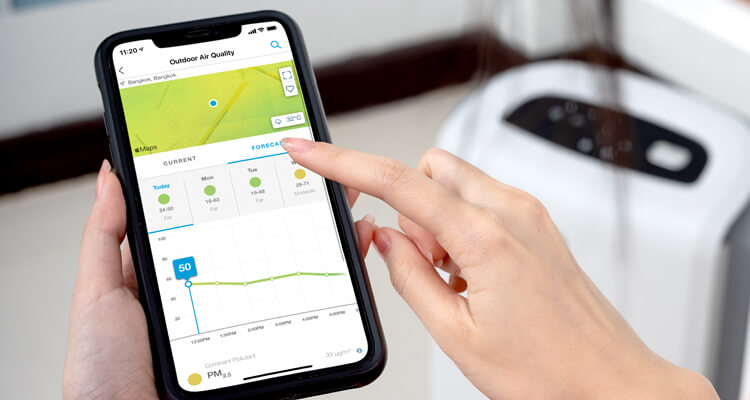 Cleaner Air Is Just A Tap Away With The Atmosphere MINI™
You can even control the Atmosphere MINI™ Air Treatment System with your smartphone via Bluetooth or Wi-Fi and can easily adjust the settings, monitor the status of the filters or check your room's air quality through your device.
So, whether you're in the kitchen, dining room, hall, or in your bedroom, you can ensure the air quality remains clean and healthy for you and your family.
Quality of Air is Qualify of Life. Grab Your Atmosphere MINI™ today!