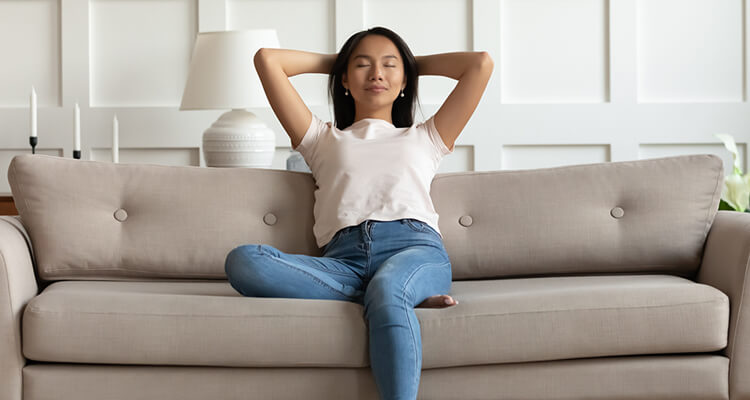 Visualise this: You're at home, unwinding. You take a deep breath, close your eyes, and let it out. You repeat the cycle a few more times and soon, you find your zen. A calm space to clear your thoughts. Relaxing, isn't it?
Well, think again - maybe it wasn't as relaxing as it should be. In actual fact, the air we breathe indoors is actually up to 5 times more polluted than the air outdoors. These indoor pollutants come from dead skin cells that we naturally shed and the resulting dust build-up, as well mould, bacteria, and contaminants due to poor air circulation.
Having poor air quality at home can be damaging to your body, especially since we're spending more time at home. Fatigue, stuffy nose, watering eyes, and difficulty breathing at home could all be symptoms of breathing in unclean air.
But, you don't have to suffer the effects of indoor pollutants. The solution is simple - invest in an air purifier for your living space.
Atmosphere Air Treatment System: Cleaner Air For Every Space
With over 35 years of experience in air purification, Atmosphere Air Treatment System offers 3 air purifiers built for different spaces in your home.
Built for living spaces, the Atmosphere SKY and Mini Air Treatment System work through a 3-stage filtration process to filter out over 300 contaminants from the air. The air purifiers effectively remove 99% of the particles as small as 0.0024 microns from the air.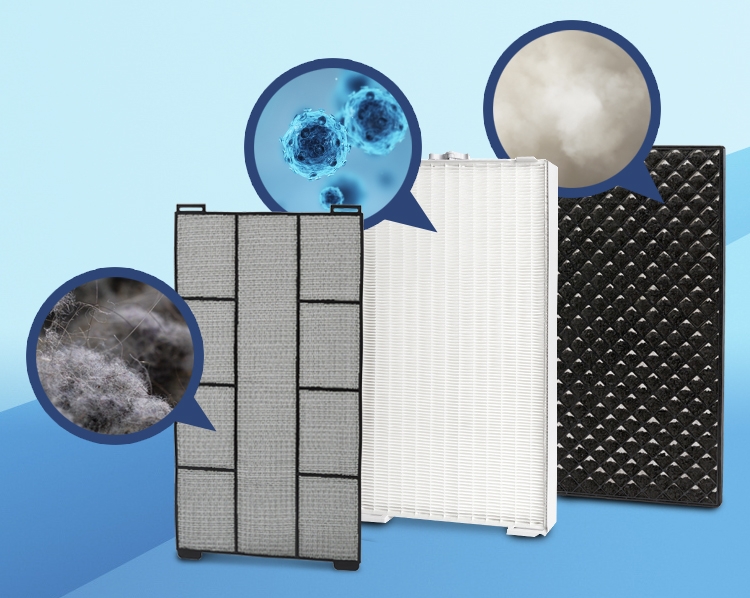 In the Atmosphere SKY, the first stage is the pre-filter which captures large airborne fibres, dust and hair. Next is the HEPA filter which removes small particles such as allergens, bacteria, mould, viruses, fungi and asbestos. The final stage is the carbon filter which reduces formaldehyde, dioxin and ozone, as well as odours from smoking, cooking and pets.
The Atmosphere Mini, despite its smaller size, features a 3-in-1 filter - pre-filter, carbon filter and HEPA filter - that offers the same level of protection as the SKY. Both air purifiers carry the Allergy UK Seal of Approval for their ability to reduce exposure to specific allergens and are safe for use by people with allergies.
Now, let's explore how you can best utilise all 3 air purifiers so the whole family can breathe and enjoy cleaner air.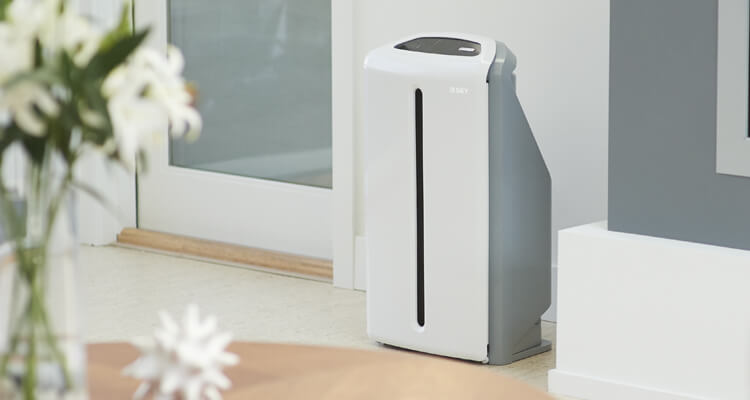 With a reach that spans 465 sq feet, Atmosphere SKY Air Treatment is best suited for the main living areas of your home, such as your living room. This air purifier also uses Inteliflow, a unique internal air circulation system to ensure that clean, refreshed air is delivered to every corner of the room.
You can even control the Atmosphere SKY with your smartphone via Bluetooth or Wi-Fi and can easily adjust the settings, monitor the status of the filters or check your room's air quality through your device.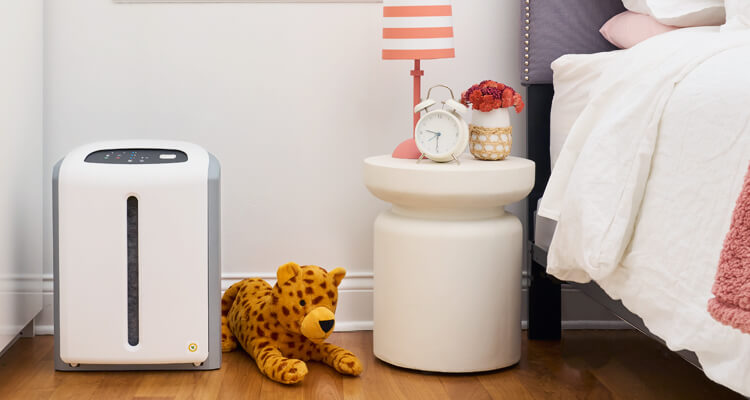 While the Atmosphere SKY is suited to larger living spaces, Atmosphere Mini delivers the same powerful performance for slightly smaller spaces of up to 200sq feet. This makes it ideal for the bedroom, children's room and play area, study, and even home office.
Adding an air purifier to the bedroom and your children's room is especially important since clean air flow can improve the quality of sleep, while reducing the risk of harmful pollutants that may otherwise enter your and your children's airways.
Therefore, by using both air purifiers throughout your home, you can ensure safer, cleaner air for the whole family in every room.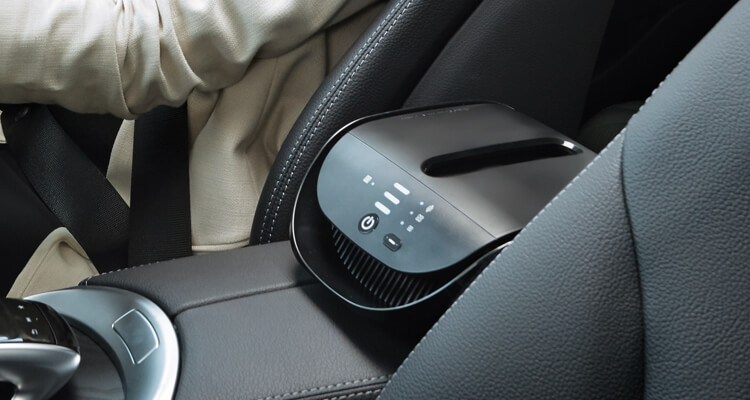 You might wonder, why do you need an air purifier in the car? In-car air quality can be up to 15 times worse than outside air. Dust and bacteria from the air conditioner, cigarette smoke, toxic pollutants emitted by the leather, rubber, and fabric interiors and upholstery can reduce the air quality in your vehicle.
That's why Atmosphere DRIVE Air Treatment System offers in-vehicle air purification for cleaner air during every journey. This easily attachable and compact air purifier has a 99% removal rate of pollutants using a 3-in-1 filter that removes odours, particulates and circulates cleaner air in your car. Plus, it also carries the UK Allergy Seal of Approval!