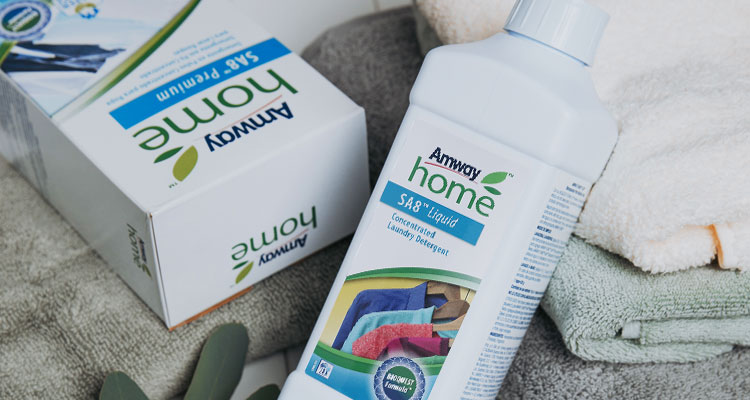 Are you a style guru who always looks put together? Do you live and breathe fashion? Keeping your favourite outfits looking clean and at their best is probably a must. If you're passionate about the way you look, clothes are an important accessory that you probably care about. The Amway Home SA8 range of products have everything you need to ensure a deep clean in every wash. SA8 products are:

Powered by the BIOQUEST FORMULA
Contains high active, bio-based ingredients from natural resources like coconut, citrus fruits and minerals. It's biodegradable, concentrated and dermatologically-tested!

Safer Choice certified by the U.S. Environmental Protection Agency (EPA)
Ensuring that it contains no harmful chemicals but still delivers cleaning performance. It's tough on stains but gentle on your hands!
Revitalise your precious garments with the SA8 range of products, so you can always put your best look forward!