AMWAY HOME™ products are developed with a commitment to provide greener, cleaner solutions that contribute to a healthier home and environment. In a continuous effort to do so, we have come up with useful tips on how to make your home – and your world – a more beautiful, sustainable place.
How to go green in your living room?

Tip 1: Reduce Energy Use
Did you know that plugged in electronic devices such as television, computer and coffee maker draw power even when they're switched off? Save up by unplugging the devices when you're done with them. Also, change your bulbs to compact-fluorescent lamps (CFLs) or light emitting diode (LED) as cost-efficient and energy-efficient alternative, which uses less energy and lasts longer.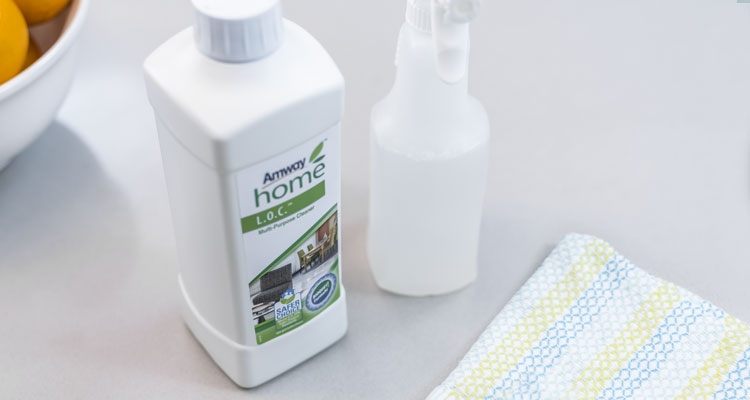 Tip 2: Use Green Cleaning Products
Powered by BIOQUEST FORMULA™ Technology, AMWAY HOME™ products are gentle on cleaning surfaces while providing effective cleaning performance without harming the environment.

Leather & Vinyl Cleaner (500ml)
Beautifies and protects all types and colours of leather and vinyl furniture, helps restore shine, and resists stains and water.

L.O.C. Multi-Purpose Cleaner (1L)
Conveniently cleans all washable surfaces such as painted wall, woodwork, tiles and floor for streak-free shine without rinsing.