As a premium collection of benefit-based hair care products, SATINIQUE has been developed to provide customised solutions for every type of hair – making it easy for you and your customers to develop classy styles that last. To keep your curls bouncy and your ends in shape, read on and see our tips on how to bring out the best of the SATINIQUE range!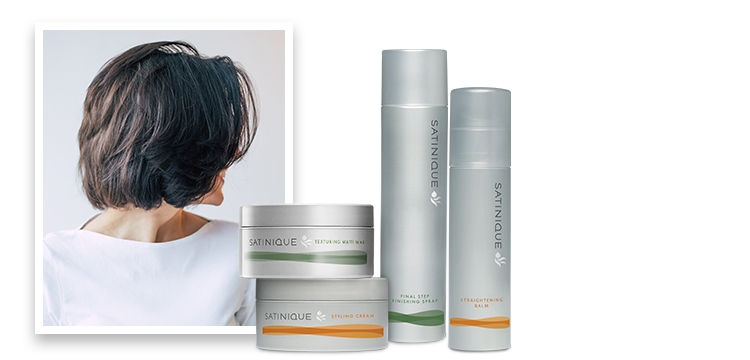 Style. Party. Refresh. Repeat
Stay fresh and look your best. Here are our top tips for classy styles that will help you bring out the very best in your hair.
Short styles: Rub a small amount of the SATINIQUE Texturing Matte Wax between your palms. Apply through dry hair. Reapply for a more texturised effect.
Curly look: Apply the SATINIQUE Styling Cream to curly hair when damp and dry with a diffuser. Finish off by defining with the SATINIQUE Texturing Matte wax, then set with the SATINIQUE Final Step Finishing Spray.
Sleek look: For a smooth sleek style, apply a small amount of the SATINIQUE Straightening Balm to damp, towel-dried hair. Style with a straightening iron. Finish with the SATINIQUE Final Step Finishing Spray.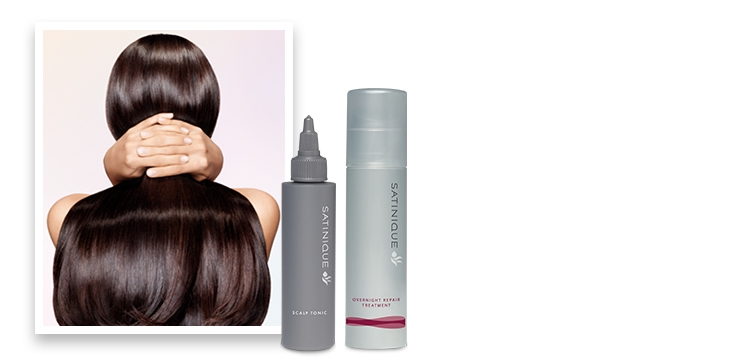 Smooth SATINIQUE looks
Here are some great tips to keep your hair looking smooth and silky!
Blow dry from roots to ends to avoid frizz and shredding hair cuticles.
Apply the SATINIQUE Scalp Tonic to nurture fine, fragile, and thinning hair and give renewed strength with reduced loss from breakage.
For coloured hair, use the SATINIQUE Overnight Repair Treatment. This leave-in treatment helps repair severely damaged hair and split ends while you sleep and helps protect hair from future damage. It is fast-absorbing and leaves no residue on your pillow.