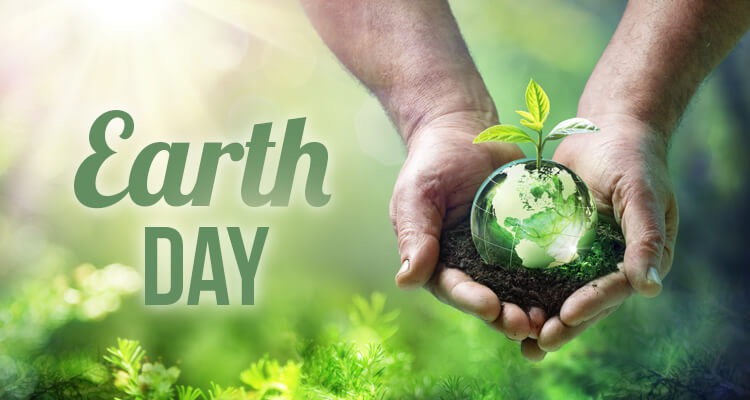 Going Green and Clean
Earth Day is a day celebrated globally in support for environmental protection. Aside from going green in as many ways as possible, some people also take the initiative of participating in 'Earth Hour' — which is when everyone is encouraged to turn off all their lights at home in unison.
Earth Day comes around once a year, but protecting the environment should not be limited to just one day – that kind of defeats the purpose of sustainability.
While major clean-up events and tree-planting efforts are often scheduled around Earth Day, sustainable practices and a pro-planet mindset should be something that's incorporated every day.
We've got seven sustainable ways you can make every day Earth Day.
Double down on concentrated cleaning products
Concentrated formulas reduce water use during manufacturing and the smaller packages cut down on carbon emissions during shipping.
Amway offers several concentrated cleaning products. In fact, when the company launched in 1959, its first product was a biodegradable concentrated cleaning solution—decades before concentrated formulas were fashionable.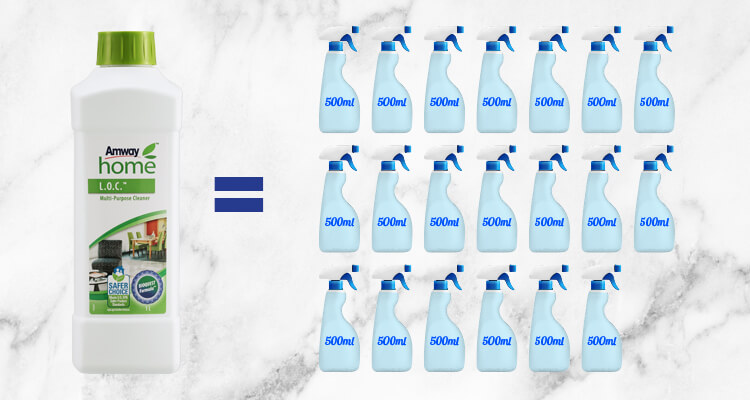 The formula for the product, now called L.O.C.™ Multi-Purpose Cleaner, has been tweaked over the company's 60-year history, but it's still biodegradable and concentrated.
Mixing the cleaner with water at the recommended ratio, the 1-liter bottle will refill a 500-milliliter spray bottle 20 times.
BYOB (Bring Your Own Bag)
You know those plastic bags at your grocery store or neighbourhood market? This year, it's estimated that 5 trillion of those plastic bags will be used across the globe — and less than one percent are recycled.
Many are washed out to the oceans, where they will remain for centuries, putting marine life and water quality at risk.
Instead of using plastic bags, bring your own eco-friendly reusable tote bag. It'll last you for years and will help keep single-use plastic out of our waste stream. Another plus side of a reusable bag is that you don't have to worry about heavier groceries tearing through them on the walk back to your car!
Reusable bags are also easy to clean and sterilise after use. Just pop them into the washing machine with a dash of SA8 Premium Concentrated Laundry Detergent and they'll be fresh and clean and ready for your next round of shopping!
If you forget your reusable bags, ask for paper bags if they have it. Those are more likely to be reused or recycled.
Choose biodegradable, phosphate-free laundry detergents
Phosphates are often used in detergents to help soften hard water and keep the dirt in the wash water and off whatever you're cleaning.
However, they also are natural fertilisers. When they enter the water system, they can promote excessive plant growth and decay, which causes water quality to deteriorate and suffocates aquatic life.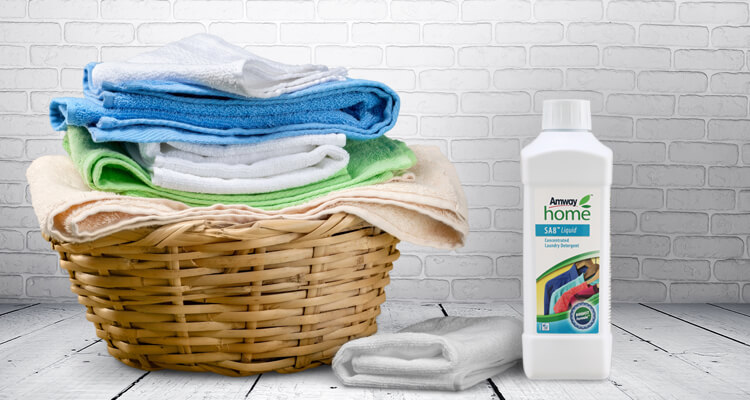 That's why it's important to seek out phosphate-free detergents. Amway has been selling phosphate-free detergent since the 1970s and continues to do so with its Amway Home™ SA8™ detergent line. Aside from the previously mentioned SA8 Premium Concentrated Laundry Detergent, which comes in powder form, you can try our Liquid Concentrated Laundry Detergent to suit your preferences.
The company uses a phosphate alternative that is different from other detergent makers: citrates and sodium carbonate. Citrates are a natural fermentation product from grain, and sodium carbonate is refined from a mineral.
Both are fully soluble, so they won't leave an irritating residue on fabrics, and they offer a lower environmental impact than traditional cleaning chemicals.
Look for the EPA's Safer Choice seal
When choosing cleaning solutions, try to avoid ones that use harsh cleaning agents. Instead, opt for products that feature the U.S. Environmental Protection Agency's Safer Choice label. The Safer Choice program helps consumers identify products with safer chemical ingredients that don't sacrifice quality or performance.
Globally, more than 40 of Amway's laundry, surface cleaning and dish care products qualified for the Safer Choice label. The company was also named Partner of the Year in 2017 for dedication to formulating and manufacturing products with ingredients that are safer for families, workplaces, communities and the environment.
Drink tap water
A 2017 study showed that showed that 1 million plastic bottles are bought around the world every minute and that number is expected to rise 20 percent by 2021.
And while plastic bottles are recyclable, the sad truth is that less than half of the 480 billion bottles sold in 2016 were actually recycled.
Whenever possible, try to drink from the tap and use refillable water bottles. If you're worried about the quality of your tap water, consider a water treatment system.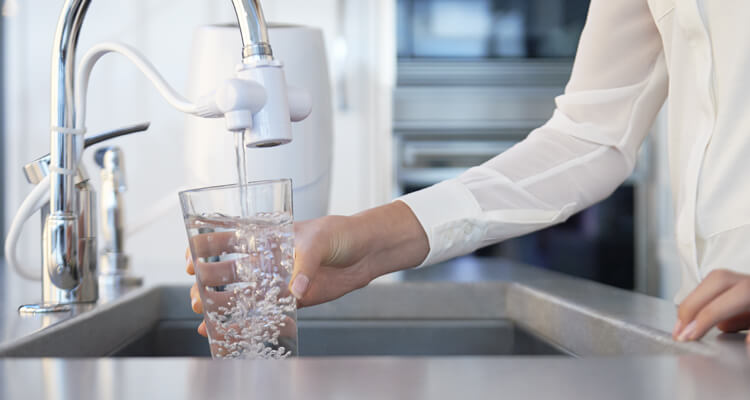 The eSpring™ Water Treatment System from Amway uses a patented carbon block filter to effectively reduce more than 140 potential health-effect contaminants, and has a UV light that destroys up to 99.9999% of bacteria and 99.99% of viruses without the use of chemicals.
Just one filter can treat enough water to fill as many as 10,000 water bottles — a huge reduction in plastic water bottle consumption.
Plan your own clean-up
With a little research, you're likely to find that beach, park or river clean-ups happen all year in your community.
Check out the websites of your local environmental organizations to see what they have planned.
If you can't find one that works for your schedule, create your own. Put the word out to your friends and family to meet at a park, beach, river or wherever you see a need and get to work.
It can be a fun, meaningful way to give back to Mother Nature while keeping your community clean.
Don't forget to recycle!
Recycling seems like such a simple concept, yet National Geographic reports that 91 percent of all the plastic ever made (that's about 8.3 billion metric tons of plastic) is not recycled.
And when it's not recycled, it typically ends up in a landfill where it will take more than 400 years to degrade. Plastic produced today will outlast generations to come.
Paper comprises more than 25% of municipal trash generated each year, according to the EPA, more than any other material.
If you don't know where to start with recycling, the EPA has information on its website for paper, plastics, batteries, glass, oil, hazardous waste and tires. Also check with your local municipality for recycling options in your community—private or public.
Every little bit helps
It's not just the big initiatives that make a difference. Incorporating these changes into your everyday life will add up over time.
"Earth" Song: Written by: David Burd, Benjamin Levin, Magnus August Høiberg, Josh Coleman and Jamil
From sorting out recycling to cleaning up beaches to making more environmentally friendly choices in the products you use, it's all an effort to help conserve natural resources and preserve the planet.
To learn more about the sustainable products mentioned here plus more, visit www.amway.my.