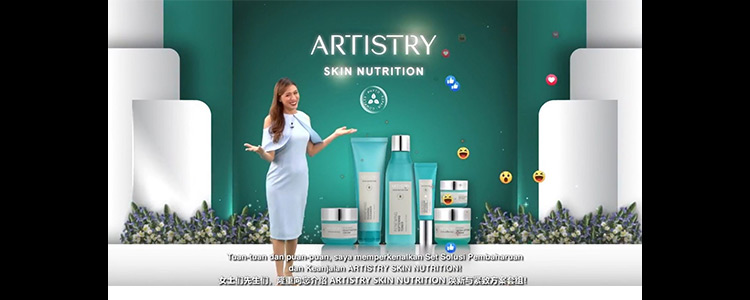 After the success of the ARTISTRY SKIN NUTRITION Balancing and Hydrating Solutions came the launch of the ARTISTRY SKIN NUTRITION Renewing and Firming Solutions. Beauty fans from across the region joined the eRally on Facebook Live, hosted by celebrity emcee Nadia Heng, to discover the new range.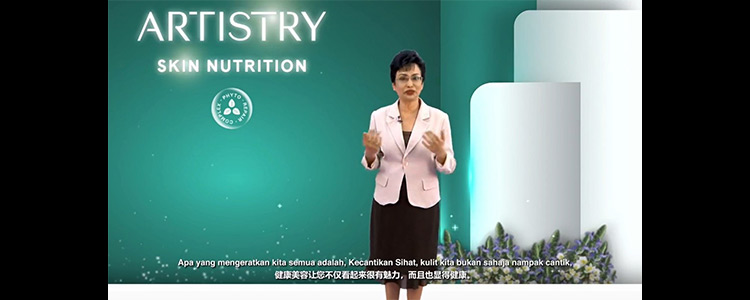 Shamini Devi, Senior Nutrition and Wellness Trainer, explained how the convergence between ARTISTRY and Nutrilite resulted in a skincare range that enforces healthy beauty from the inside and the outside in. The collection leverages on Nutrilite's knowledge of health and wellness as well as phytonutrients combined with ARTISTRY's expertise in beauty and the science of skincare. Knowing all too well the impact of nutrition on skin health, Shamini also advocates the brand's approach to healthy beauty by nourishing the skin to fulfill all its needs at any stage.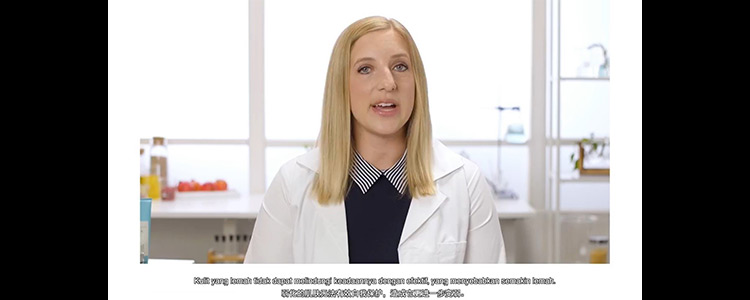 Brooke Failey, ARTISTRY Skincare Expert, delved into how age phenotypes impact the skin and why all skin needs a mixture of both preventative and reparative benefits to look its best. This is important because no matter our age, our skin always contains a mixture of both healthy and unhealthy cells.
That knowledge formed the basis behind the botanical ingredient blends introduced into the ARTISTRY SKIN NUTRITION collection to simultaneously prevent and repair skin damage for different age groups. The Balancing and Hydrating moisturisers prevent visible signs of ageing but also help repair, while the Renewing and Firming moisturisers repair elasticity and firmness yet also prevent further damage.
Shamini elaborated on the five functions required for healthy skin, namely immune function, skin flora function, physical function, biochemical function and pigment function. Each plays a part in maintaining the skin's health and appearance, which is why time is not the sole factor of skin ageing.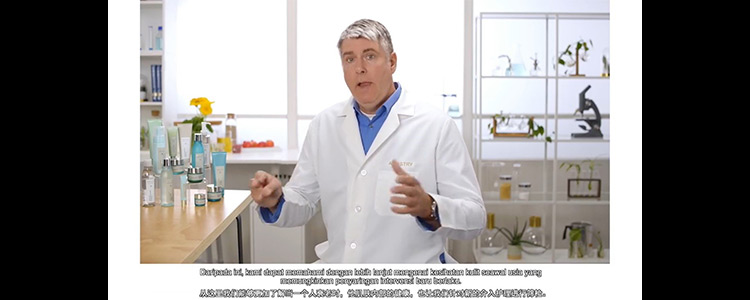 Jesse Leverett, Global Discovery R&D Scientist, dispelled the myth of chronological ageing by mapping out the decline in skin health, proving that its progression is non-linear. This is because at any given age, some people may have healthier-looking skin than others, so chronological ageing may not be the best description of skin health.
Therefore, it is important to strengthen the skin and fortify it against factors that can cause its health to decline. Closer study on the progression of skin cells led to the development of the Prevent and Repair Complexes with synergistic effects for optimum anti-ageing benefits.
Next, Shamini highlighted the importance of a healthy lifestyle in fortifying the skin. Factors such as eating a balanced diet, staying hydrated and getting adequate rest are vital for strong and healthy skin that is better able to fight damage and prevent ageing on its own.
Add to that ARTISTRYs innovation of science, research and technology matched with Nutrilite's patented ingredients and phytonutrients and we have optimum anti-ageing power for everlasting healthy beauty. What sets ARTISTRY SKIN NUTRITION apart is the use of Nutrilite-grown phytonutrients (including the collection's hero ingredient, White Chia Seed) all harvested at their peak from Nutrilite's own certified-organic farms.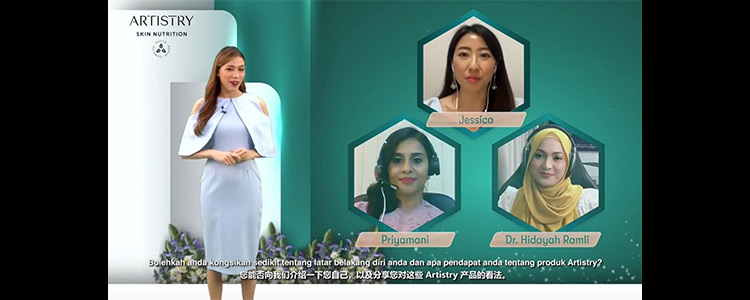 Rounding up the eRally were Jessica, Priyamani and Dr Hidayah Ramli, all of whom had reviewed the ARTISTRY SKIN NUTRITION Renewing and Firming Solutions and were pleased with the results. Finally, Nadia announced the winners of the eRally contest, who received foil samples of the new collection.
Click here to find out more about the ARTISTRY SKIN NUTRITION collection.