Ironing Made Easy. We Promise!
We understand that nobody wants to spend hours trying to remove creases from a crumpled blouse or spraying ironing liquid to create that crisp and flawless shirt.
Though, we can't do the ironing for you, we hope the burden of this usually-dreaded chore is lessened because even Robert Downey Jr (hint: Ironman) might agree that this is the fastest way to iron a shirt or skirt.
So spend less time ironing and more time with your family instead because we're about to tell you why it is effortless ironing with the Philips PerfectCare Performer Steam Generator Iron (GC8755).


OptimalTEMP Technology, No Burns Guaranteed!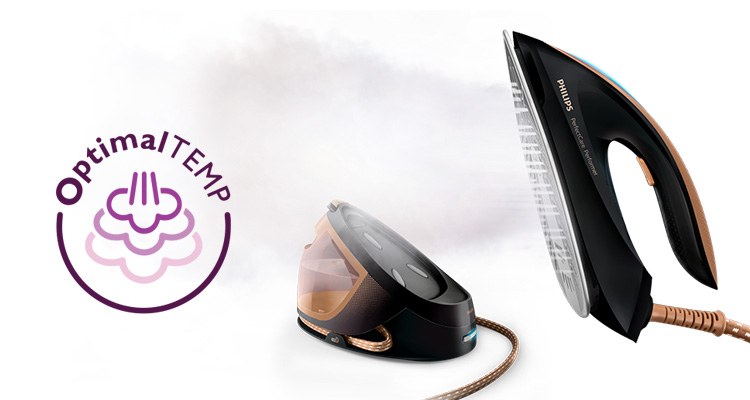 Iron in peace when you use the Philips Iron. Banking on its OptimalTEMP technology, you'll no longer have to waste time changing temperature settings before ironing.
Whether it's jeans or silk, use the single temperature setting that is gentle on all fabrics. Go ahead, you can leave the hot iron soleplate directly on your cotton ironing board as it doesn't cause any damage and make the chore more comfortable.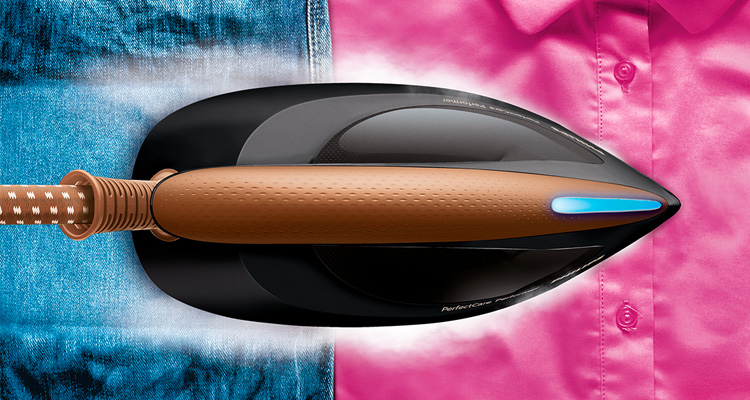 Ultimate Crease Removal
The 2600W revolutionary technology offers a maximum 6.5 bar pump pressure, delivering a steam boost of up to 450g. Tackle rough creases and smooth out thicker fabrics with ease and speed – and if needed, choose the extra steam boost for vertical steaming or stubborn creases.

Durable & Non-Stick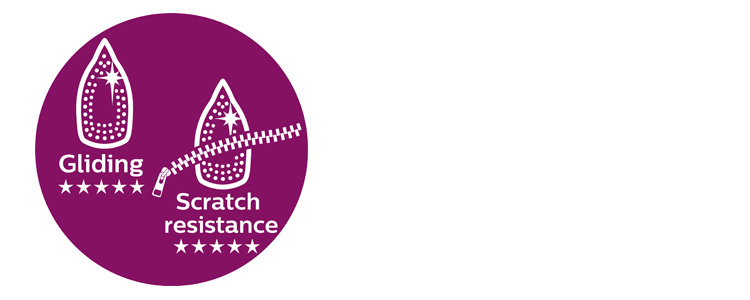 The iron has a SteamGlide Plus soleplate with 5-star soleplate gliding performance and a 4-star soleplate with increased scratch resistance. It is durable and non-stick thanks to its ceramic finishing, with an integrated titanium oxide layer for superior gliding performance.


Large Detachable Water Tank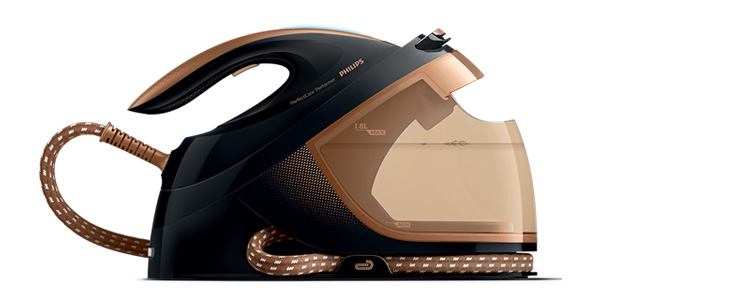 The detachable water tank allows you to easily refill anytime without stopping the appliance. It has a large filling hole so you can simply fill the water tank under the tap. It has a 1.8L capacity, so you get the convenience of up to 2 hours of continuous use, with no need to top-up the tank.