What is Deepavali?
Deepavali (also known as Diwali) is a Hindu festival that celebrates light over darkness, good over evil and kindness over ignorance. It is also a reunion over traditional and modern snacks and cookies with family and friends.
The Malaysian Version
In Malaysia, Deepavali is one of the biggest celebrations for the Hindu community. The festival falls on the day before the new moon according to the lunar calendar. People would gather with lively open houses, fireworks displays and indulging in Indian food and snacks.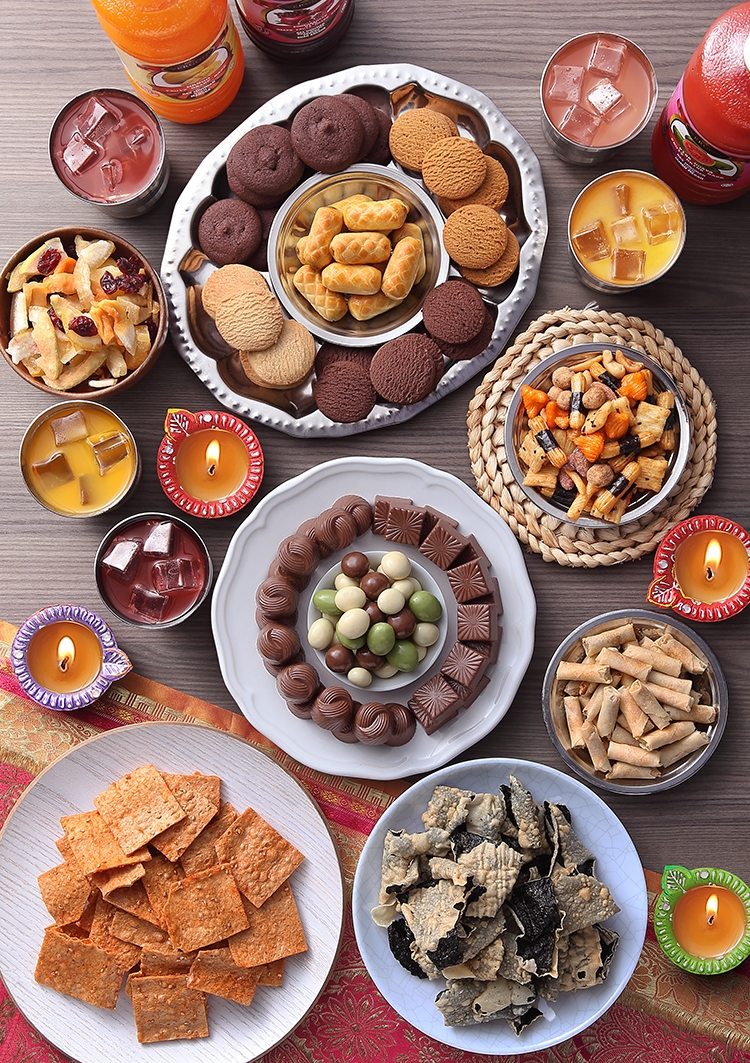 Indulge in Tasty Snacks
If there are days you can get away with eating to your heart's content, they're usually festival celebration days and Deepavali is no stranger to this.
From Vergold Australian Macadamia Chocolate and Loacker Sandwich Wafers for the sweet tooth, to something savoury with the Vergold Golden Sesame Fish Crispies and Vergold Prawn Rolls, we also have drinks to wash the goodies down with Fruit Drink Bases in the flavours of Pink Guava, Blackcurrant, Mango, Orange and Pomegranate.
So, make the most of this festival with our delectable spread that'll excite your taste buds and keep your tummies content.
Buy our Deepavali delights now!