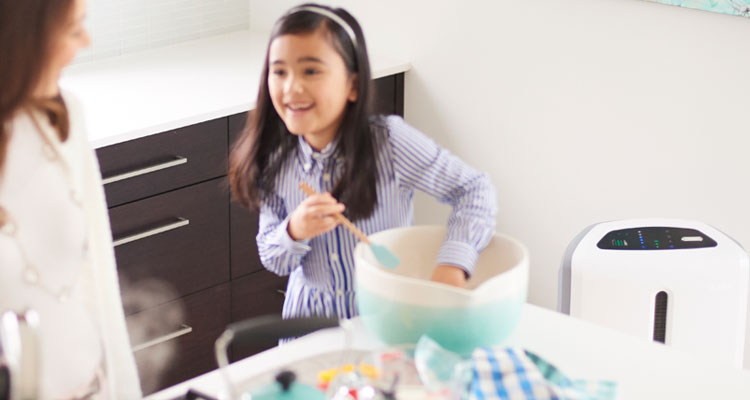 The air we breathe affects our enjoyment of every moment in life. Experience a better quality of life in every breath you take with the all new Atmosphere SKY™ which builds on the established reputation of the Atmosphere brand, the world's No. 1 selling brand of premium home air treatment systems*. Atmosphere has helped more than two million people breathe cleaner air and live happier lives by improving the quality of air that they breathe in.
*Based on a 2016 Verify Markets study of global sales.
Offering improved performance and efficiency over the previous Atmosphere Air Purifier, Atmosphere SKY introduces exceptional advancements in three main areas:
Performance
Removes 99.99% of airborne pollutants as small as 0.007 microns.
Convenience
Touch display panel with Turbo and Night modes.
Connectivity
Monitor and control your unit from anywhere, anytime