Unsatisfied with living a life of boring daily routine? Passion may be what's missing from your life and reigniting it may be just what you need to attain happiness. Our passions are part of what makes us human, making life worth living and lighting up our souls.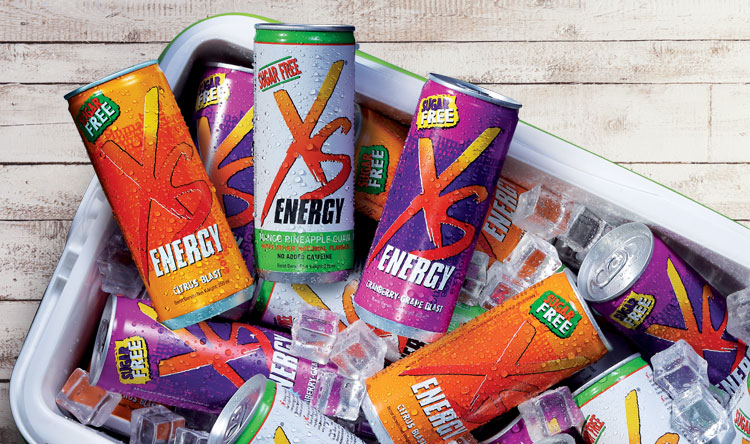 XS Energy embodies this belief and adventure is our lifestyle. No matter your age, reigniting your passions is possible, all it takes is the correct attitude and a positive belief. In fact, being older usually means that you have a clearer idea of what you enjoy and are better equipped to follow these pursuits.
Think back to the games you enjoyed playing when you were younger. Was football your obsession? Or did you dream of becoming the next Michael Jordan? More extreme pursuits like surfing, off-road biking or mountain climbing which may seem daunting at first, are in fact highly enjoyable and beneficial to those of all ages.
Studies have shown that participating in something that we are passionate about can help to create profound and positive life changes. Ironically, many people describe a feeling of peace and tranquillity when in the midst of doing something they love even if it is an intense physical activity. Over the long term, these experiences support sustained benefits including the realisation that emotions, such as fear, do not have to constrain your potential.
Once you've found something to pour yourself into:
Make time to pursue your passion. Plan ahead and schedule your passion into your lifestyle. Regularly pursuing activities you love doing will help uplift and energise you when you are stuck dealing with the more mundane things in your daily life.
Make sure you're prepared. Ensure that you have all the tools that you need, and more importantly that your body has the necessary energy to do what you want to do. XS Energy Drinks are a good pick-me up that can keep you going when you need a boost!
Discover your own passion today and fuel-up with XS Energy Drinks to pursue it.