Go behind the label and follow our outrageously detailed 9-step Traceability process that brings you the purest, safest and most effective Nutrilite supplements.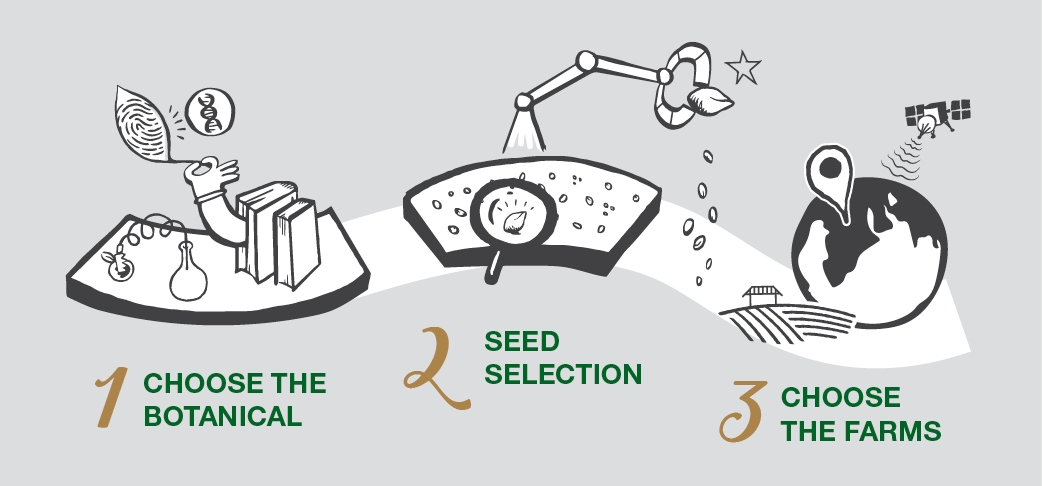 1. CHOOSE THE BOTANICAL
1,300 plant nutrient-fingerprinted botanicals in our functional target library lead us to the best ingredients and ingredient combinations.
2. SEED SELECTION
Millions of seeds planted each year, and not just any will do! We test our seeds for things like organic nature, purity and germination rate.
3. CHOOSE THE FARMS
Our nearly 6,000 acres of organic farmland is only the start. If we can't grow it ourselves, we find the best partner farms.
4. GROW
Every botanical has a BIRTH CERTIFICATE, and each is grown weed-free, with no chemical pesticides.
5. HARVEST
We move plants within as little as 20 minutes from field to on-site dryers to ensure the highest nutrient levels.
6. EXTRACTION
Skin, seeds, roots, leaves…we concentrate or dry the parts of the plant that give us the highest level of nutrients.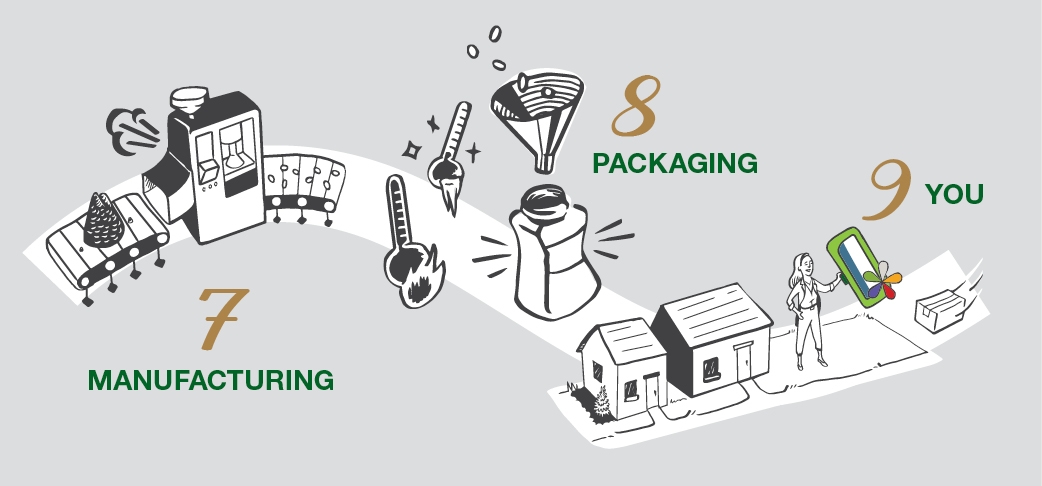 7. MANUFACTURING
We conduct 500,000 quality checks on our ingredients each year.
8. PACKAGING
Shake, squeeze, twist, x-ray. We test our packages more than 30,000 times each year.
9. YOU
Our traceability process begins and ends with you.
*Information above is reflective of Nutrilite owned farms.