Plastic Containers – More Than Just Kiasu Keepsakes
One of the hallmarks of a Malaysian household is cleaning and keeping the to-go containers and reusing them the next time there are leftovers.
While the younger generation may roll their eyes and complain about the number of containers at home, these thrifty mums (and dads) are playing a tremendous part in saving the environment by reusing these containers.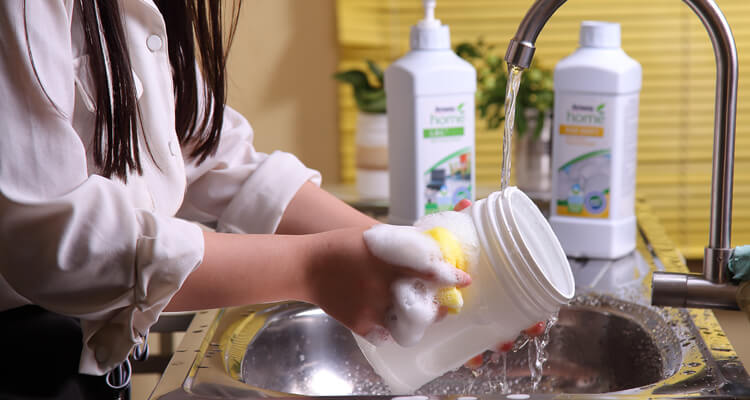 Before reusing containers of any sort, it's always important to clean them out thoroughly. Choose from our L.O.C Multi-Purpose Cleaner, PURSUE Disinfectant Cleaner One Step, or DISH DROPS Concentrated Dishwashing Liquid to make your reused containers sparkling clean and safe for your family.
These containers are also great for reusing around the house!
Reusing helps reduce the amount of waste released out into the environment, thus reducing the amount of pollution and helping protect the environment. After all, waste not, want not!
Recycle, Reuse and Upcycle!
You've probably heard of recycling before, but today the latest buzzwords are "Reusing and Upcycling".
Reusing refers to simply using products again and again to reduce waste, such as using metallic straws or using eco-friendly cloth shopping bags instead of plastic bags.
Meanwhile, upcycling means finding new and creative ways of repurposing items you already have in your home instead of discarding them into the landfills where they may contribute to pollution.
Upcycle Your Amway Containers with These 3 Easy Suggestions
If you're not sure how to begin upcycling, why not start with your old Amway containers?
Since they come in a variety of sizes, they're perfect for a number of different uses. Give new life to old unused Amway containers and liven up your home space with these 3 suggestions: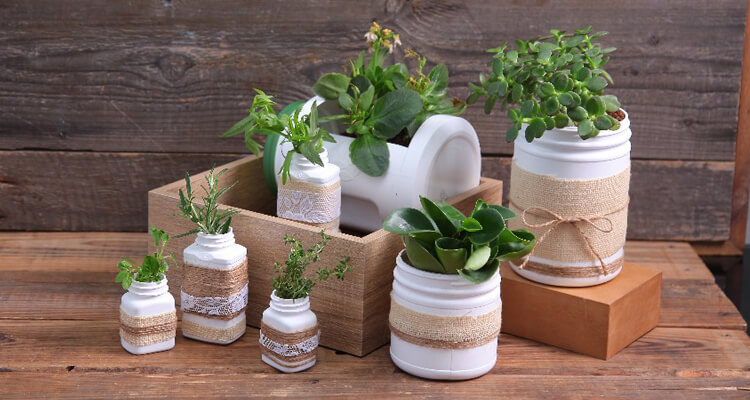 Use large containers to grow your own herbs
Got a few Nutrilite Soy Protein Drink, Nutrilite PhytoPOWDER Canister, or XS Whey Protein with Chocolate Flavour containers lying around? Add a few drainage holes and the bottom and fill them up with soil for a quick and easy seedling station where you can grow your own herbs and smaller vegetables.
Organise your spices in smaller bottles
Each bottle of NUTRILITE supplements usually lasts for a few months, so within a year you're going to have quite a few lying around your home. Don't throw away these nifty bottles, instead put your spices and dry herbs into these bottles for a neat and organised spice rack. Even better, you can tap into your creative side and decorate these bottles for a personalised look. Just don't forget to label them - or you might get salt when you're looking for sugar!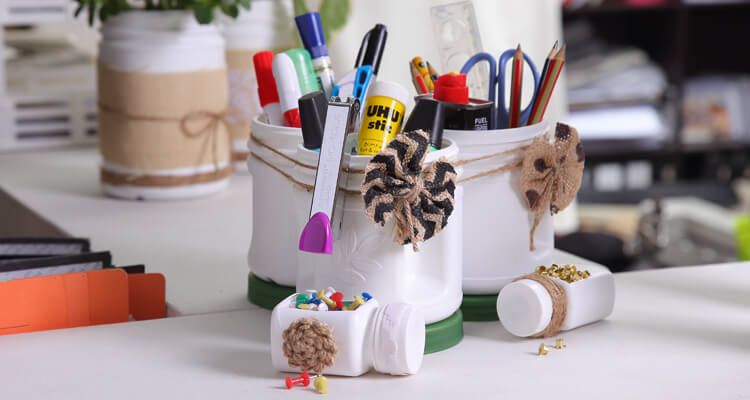 Create an artsy shelf for toys or arts and craft tools
If you're handy with tools and always looking for a new project, this one is right up your alley. Grab your paints and design cute little animals or cartoons around larger NUTRILITE containers for an adorable toy box for your little ones. Alternatively, build a shelf using the many containers and bottles you have lying around for a customised storage shelf where you can store your arts and craft tools, stationary, or even your gardening tools. You'll not only gain the satisfaction of building something with your own hands, but you'll also play a small part towards saving the environment.
Of course, these are only a few suggestions that we have and if you have more, creative ways to reuse your old Amway product containers, feel free to share them with us.