Founders Emerald Norazura Mohd Din & Zunaidi Mat Nor
Kuala Terengganu | Wan Rohanina Wan Ibrahim & Abdul Aziz Johari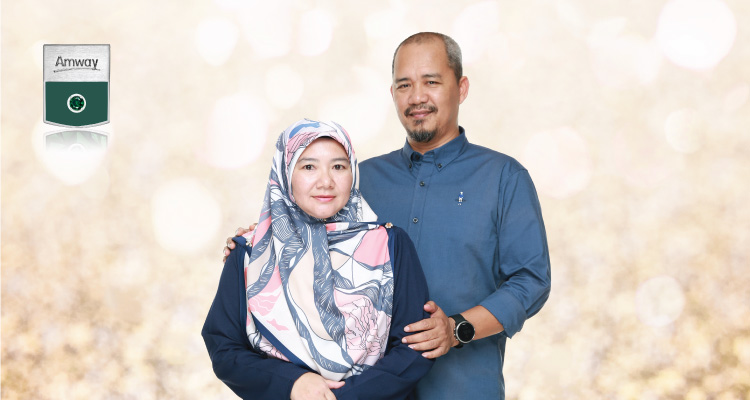 I am a government officer while my husband is an executive at one of the largest oil and gas companies. We have been working for over 20 years. We have a comfortable life and sufficient income to support our family.
I signed up with Amway to be a consumer. As a career woman who requires all tasks to be completed quickly, I bought a number of electrical appliances from Amway to ease my tasks in my role as a wife and mother. Eventually, I tried other Amway products.
I started to take an interest in running an Amway business after my upline qualified for the 2019 Amway Leadership Seminar Dubai with her husband and received a substantial bonus. That's when I asked myself, why don't I give the business a try? I also started to visualise my success.
I was determined to build this business with 7 of my ABOs. Today, 3 of them are Founders Platinum. I am grateful for this blessing. For those who still hesitate to start this business, don't waste any more time. For those who are striving for a higher level, soldier on. You are on the correct path. See you at the peak of success.