Founders Emerald Hasmiah Bahari
Kota Kinabalu | Awien & Zainal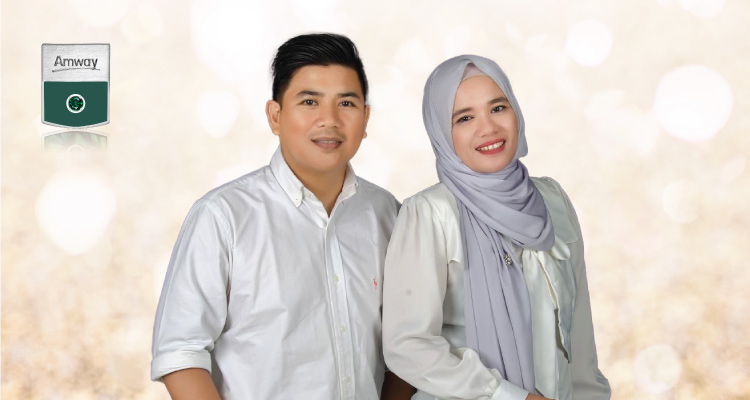 I am working as a senior lecturer at UiTM Kota Kinabalu, Sabah, and my husband is a police officer. When we started in November 2016, we had zero knowledge, but we learn as much as possible, take action and practise the knowledge we gained until we achieved Platinum in August 2017 and Founders Platinum in 2018.
We also qualified for the Amway Leadership Seminar every year since 2018. In 2021, we qualified 4 pins, namely, Sapphire, Founders Sapphire, Emerald and Founders Emerald. There is no secret or shortcut to building a successful Amway business. Just do the basics consistently and diligently. As a leader, we lead by taking the first step, then the rest will follow. Work closely with your upline and team members.
Remember to build the business with the right foundation because we want a healthy, strong and sustainable business. We would like to thank our upline and sponsor Awien & Zainal , as well as Founders Crown Ambassador Khoo Chong Kok & Tracy Teh. Lastly, nothing comes easy, but we can pray that Allah will ease our effort. If you fall down, get up; never give up and keep going. You can do it!