Founders Emerald Che Mah & Zulkifli
Melaka | Mohd Zulshukri Hasan & Hamidah Nachar Aminsa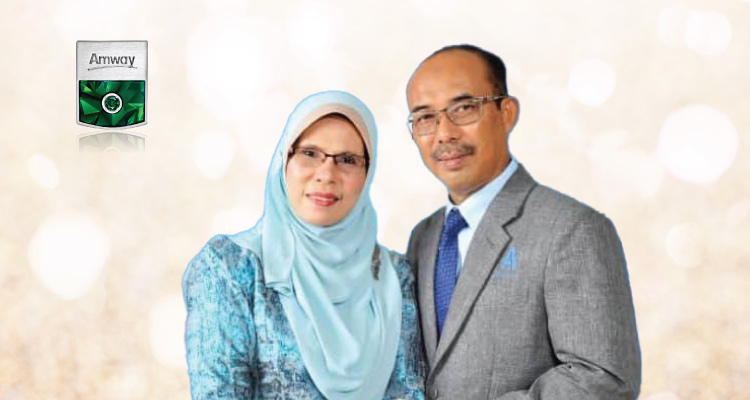 I was a tailor and nanny, while my partner was a school administrator in Melaka. We signed up as ABOs in December 2008 to consume Nutrilite products due to my health issues. When my health showed improvement, we decided to build our Amway business seriously.
Encountering problems and challenges are inevitable to be successful ABOs. We faced many challenges to reach where we are today. We faced yet another challenge when the world was hit by the pandemic, but we kept our focus and maintained our course. Our hard work finally paid off. We achieved Platinum in 2010, Founders Platinum in 2012 and we were invited to the 2013 Amway Leadership Seminar (ALS) Hokkaido, 2015 ALS Las Vegas, 2016 ALS Mediterranean Cruise and 2017 ALS Hawaii. In 2021, we managed to achieve Founders Sapphire, Emerald and Founders Emerald, as well qualify for ALS Alaska.
Make no mistake, you can't enjoy success in Amway without effort, discipline and high resilience. It's not about how fast you build the business, but how sustainable did you build it. There is no such thing as failure in Amway except for those who give up easily.