Emerald Steven Chong & Jessie Chong

Petaling Jaya | Lim Boon Tin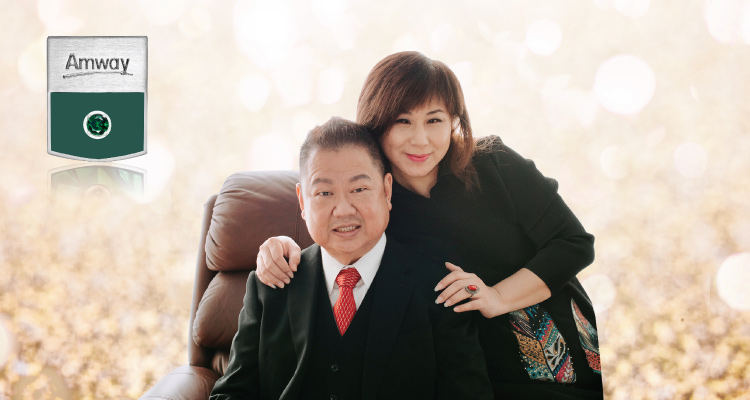 Firstly, we would like to thank Crown Ambassador Charlie Lee Kim Soon & Linda Ng Kwee Choo, and our international sponsor Double Crown Ambassador Holly Chen & Barry Chi. Without them, we wouldn't be in the Amway business today.
Professionally, I was a lawyer and later became a company director in various countries. I'm also an international financial investor. My wife was in the insurance business before she became a full time ABO.
I joined Amway 25 years ago after I was introduced to Amway products. The more I learn about Nutrilite, the more I believe in the importance of good nutrition and developed my trust in Amway's health & wellness products.
I love the freedom and passive income that comes with a successful Amway business, something that most traditional businesses cannot provide. I also realised that the best way to help people around me succeed and achieve their dreams is by helping them understand and build their own Amway business.
Finally, I really love the teamwork, encouragement, positivity, and the love and respect for each other that comes with leading and building our own team. Amway offers a wonderful environment of sharing, love, hope and recognition. These, to me, are the defining moments of a successful life.