Emerald Pethniy Chong
Sepang | Elaine Pang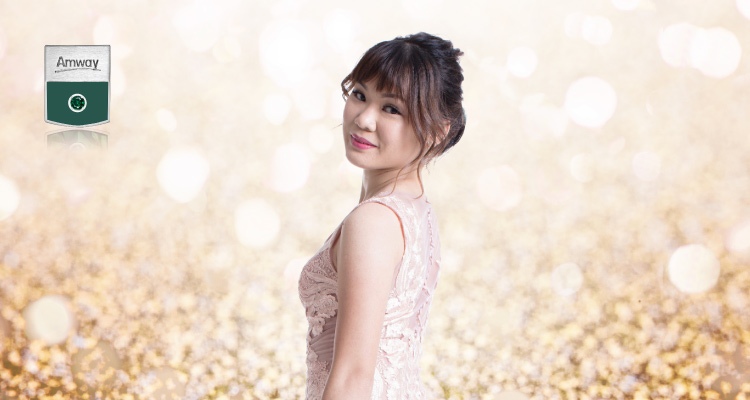 My family runs a conventional retail business. Upon completing my LCCI course, I started helping out in my family business. I was 21 when I signed up with Amway and knew very little about the company.
Eventually, my family members and I fell in love with Nutrilite products. It is the only global vitamin and dietary supplement brand to grow, harvest and process plants on their own certified organic farms. I also learnt what I now consider the most valuable lesson of all; the 4 values of the Founders Fundamentals; i.e. Family, Hope, Freedom & Reward. That led to my determination to turn Amway into a family business.
Success doesn't happen overnight. It is achieved by taking one step at a time. Remember this: "FOCUS = Follow one course until success" and "Your choice is more important than hard work alone".
Amway is a good start for young people who wish to become entrepreneurs. You can start a business with very little risk and cost. Once you grow the business to a certain level, you are rewarded financially and get invited to travel with Amway in luxury. The best part is, you can help others do the same and help them achieve their dreams too.