Emerald Nurul Firdaus Mahmud & Nasri Ishak
Kota Bharu | Nik Nor Azira Nik Abdullah & Anuar Ab Rahim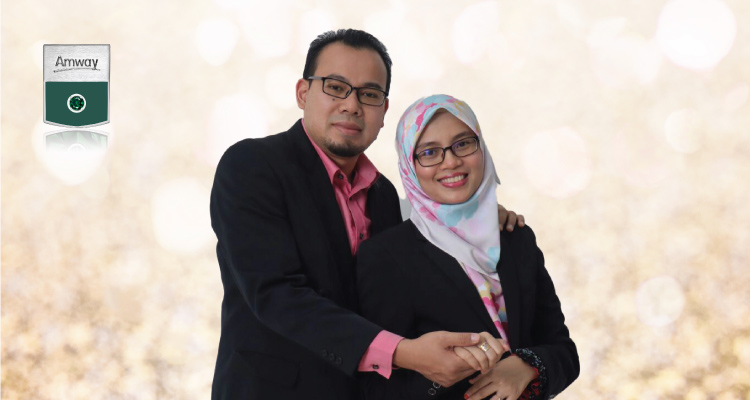 We both work as medical officers. As professionals, we had never thought about starting our own business. Amway eventually opened our eyes.
When we discovered that the Amway Sales & Marketing Plan can provide multiple sources of income and the business can be passed on to our next generation, we decided to give this business a try. Initially, we just wanted some side income. To our surprise, Amway gave us more than what we expected. In fact, the quality of our lives and future have changed for the better.
We resonate with Amway's vision, "Helping people live better, healthier lives". Through this business, we are able to help the people around us. Amway is a very fair business as it offers an equal opportunity to anyone regardless of their background, position, economic status, education, race and religion.