Emerald Birnaid Lim & Adelyn Lee
Gelugor | G K Goh & Choon Lin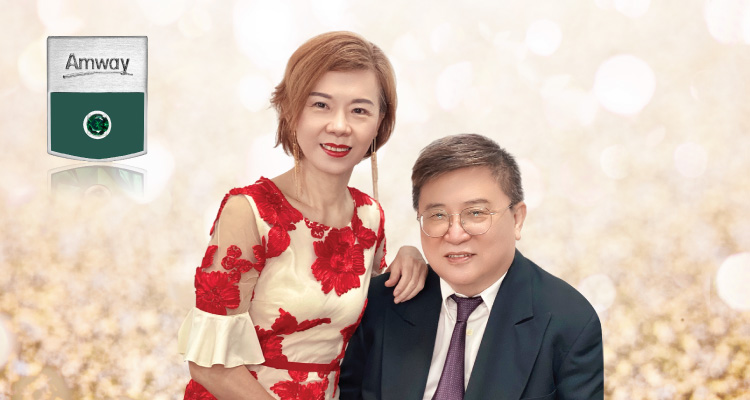 I came from an ordinary family with seven siblings. My parents are hawkers. As a child, I had to help out in the family business. I realised that if you remained at home, your house is your world. But once you step out, the entire world is yours to explore. So when the time came, I grabbed the opportunity to change my environment. On hindsight, it also completely transformed the destiny of my family.
When I first started out in Amway, I was already a mother of two. I was told that I was focusing too much on my career and did not spend enough time with my family and children, but I persisted. My sacrifice has since paid off as now all my family members are ABOs.
In Amway, it's not about how quick you achieve success. Perseverance is the key. It doesn't matter who you are or your station in life. Most importantly, we must have faith in Amway. This amazing company has been supporting and reaching out to the leaders whenever they faced challenges. Amway may not be your ideal business, but it can help you realise your dreams. So see you at the top!