Diamond Mohamad Rosli Saidin & Jamilah Osman
Bukit Mertajam | Shahrul Fahmee Abdullah & Mazliatul Mokhtar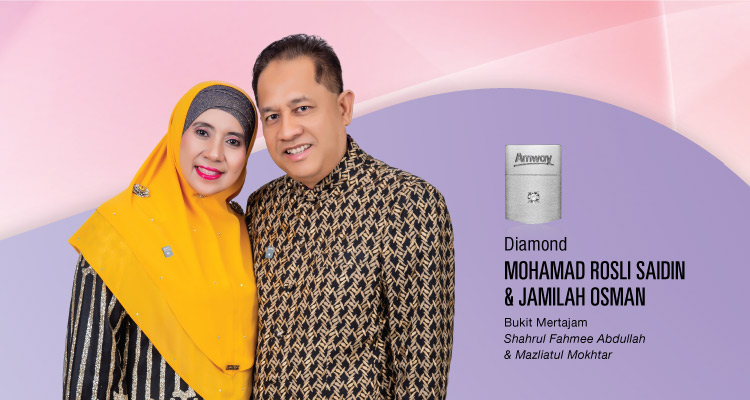 We were introduced to Amway in August 2012. We merely wanted to take care of our health and looks by using Nutrilite and ARTISTRY skincare products. We never thought of building our own business as we were living a comfortable life then.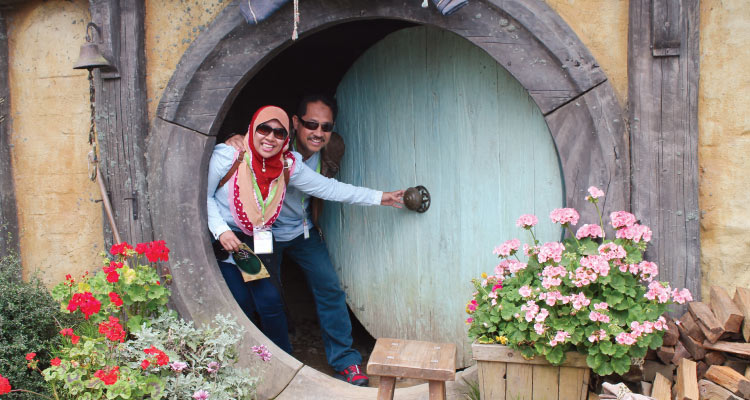 My wife was Head of the Finance Unit of the National Youth Institute of Higher Skills at the Bukit Mertajam Branch, Pulau Pinang (IKTBNBM). I was an Investigation Officer with the Malaysian Anti-Corruption Commission (MACC) before I left to become a Class G7 contractor and undertake government contracts.
It all started when we attended the Moving Up Seminar organised by Founders Double Diamond Abdullah & Mariam in early 2013 in Sungai Petani, Kedah. It changed our perception towards Amway and we began to build our business seriously.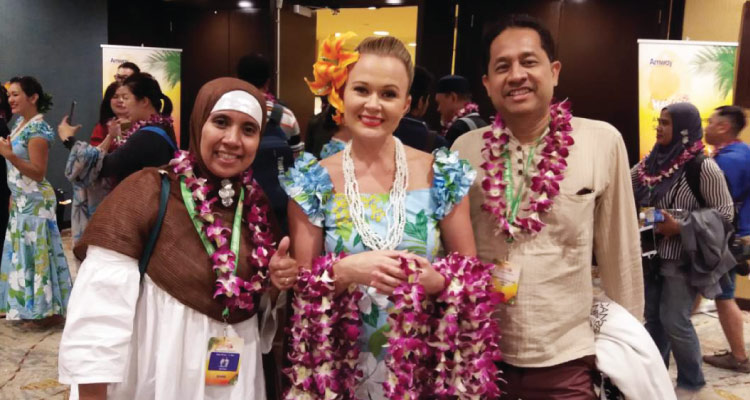 My wife wished to retire early from government service so that she can spend more time with the family, and enjoy the financial freedom that Amway offers. As for me, the competition from my conventional business was becoming more challenging. In addition, we both love travelling.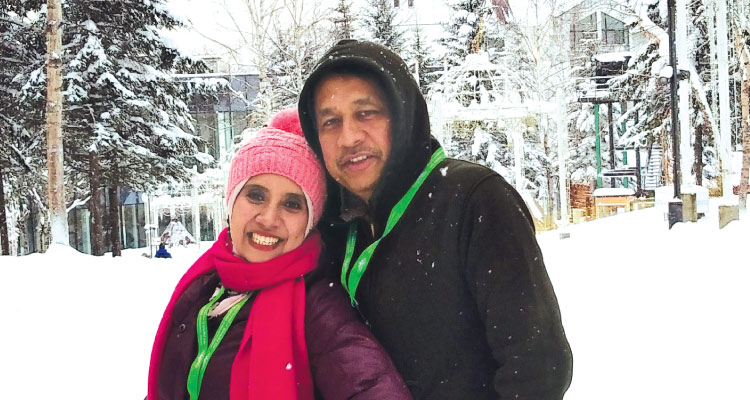 To that end, we started to share the benefits of Amway products, besides conducting product demonstrations with our colleagues and the people living in our area. Besides sponsoring, we also held our own house meetings and activities such as aerobics, workouts, beauty and health classes.
Thanks to Amway, we were able to help many people earn additional income, create a healthy community by raising awareness on the need for Nutrilite supplements and share the secrets of youthful skin with ARTISTRY. By keeping it simple, we believe that anyone can start their own Amway business.
In 2014, we qualified for the Amway Leadership Seminar (ALS) to Auckland for the very first time. In 2016, we made it to the ALS Mediterranean Cruise and in 2017, we qualified for ALS Hawaii. Next, in 2018, we qualified for ALS Hokkaido. This was followed by 2020 ALS Sydney and 2021 ALS Alaskan Cruise. In 2022, we qualified for ALS Istanbul as well as Diamond Invitation to Athens and Santorini.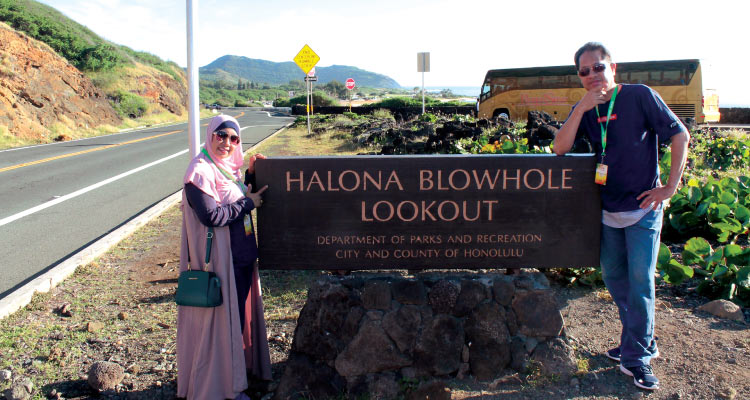 We would like to express our gratitude to those who have guided us; Founders Double Diamond Shahrul Fahmee Abdullah & Mazliatul Mokhtar and Founders Double Diamond Abdullah & Mariam. Thank you to our late parents and congratulations to all members of our organisation for their team spirit. Not forgetting our children Platinum Mohamad Amiruldeen Mohamad Rosli & Aimie Anisha Norhaisham, Mohamad Afiq (Gold Producer), Muhammad Akmal and Muhammad Anas for following in our footsteps.
Our philosophy is, "Fast action, fast results" and "Don't think of what may happen, instead think of what you are going to do now".