Is ARTISTRY SKIN NUTRITION good for dry or prematurely ageing skin?
Combining advanced science, nutrition and beauty, ARTISTRY SKIN NUTRITION is a holistic approach to skincare that is vegan-certified, paraben-free and not tested on animals. Powered by Nutrilite's vital phytonutrients harvested from its certified-organic farm, the collection nourishes your skin for Healthy Beauty. But what can it do for skin that is dry with premature ageing?
Take, for instance, the Hydrating Solution, where ingredients like Shiso Perilla and Aloe Vera keep the formulas gentle and calming. Prebiotics strengthen the skin's microbiome while Amino Acids help maintain a healthy pH balance. Infused with Nutrilite White Chia Seed and Pomegranate, the products nourish and strengthen the skin barrier to prevent damage and moisture loss. Finally, Nutrilite Acerola Cherry, Australian Daisy and Blackberry delay early visible signs of ageing.
Here's what our customers have to say: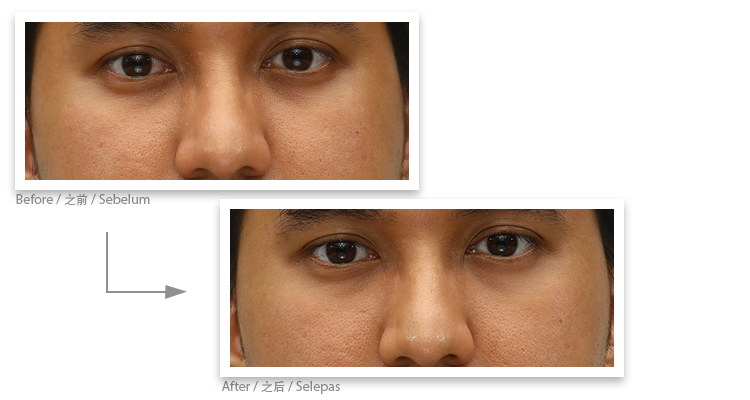 Ahmad Zul
I have the typical lifestyle of a full-time ABO busy with appointments from morning to evening: always catching up with customers, constantly outdoors, and sleeping late. My skin is dry and sensitive so most products on the market are too harsh for me. Since I started using ARTISTRY, my skin looks much better.
My favourite product is the Hydrating Mousse Cleanser – it has a smoothing and hydrating texture to it. My skin does not feel tight after cleansing and is prepped for following products. The Micellar Makeup Remover + Cleanser is lighter than a cleansing oil yet provides deep cleansing. The Hydrating Smoothing Toner smells good and I have not experienced any itchiness after use, which is common for sensitive skin. The Hydrating Day Lotion SPF 30 works well with the Hydrating Gel Cream, which leaves my skin feeling moist all through the night until morning.
So far, I have seen reduced redness and my skin is very moist. I was surprised to see a glow when I looked in the mirror compared to last week, with no cracking or peeling skin.
---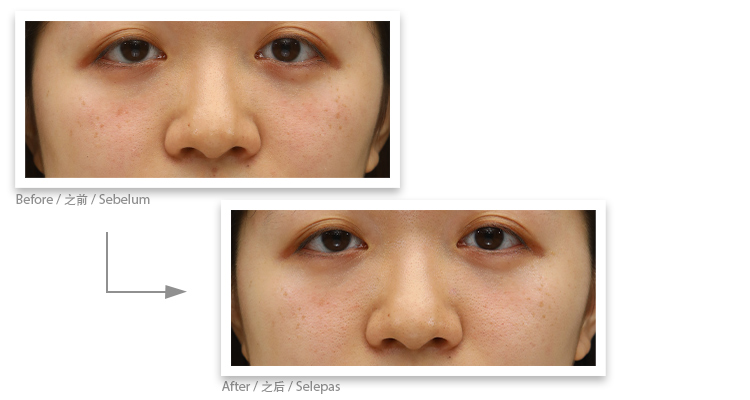 Tay Yen Jia
My main concerns are pigmentation and enlarged pores, especially after cleansing. I am not disciplined with my skincare. At night, I am too tired, so I sometimes skip makeup remover and just use my cleanser, toner, and moisturiser.
Normally, I sleep around 11pm or midnight and wake up at 8am. I eat well but sometimes indulge in junk food. I try to exercise 2 to 3 times a week; on Tuesdays and Thursdays I get up early for a morning walk. However, my water intake is less than 8 cups a day.
I like the ARTISTRY SKIN NUTRITION collection. The Hydrating Mousse Cleanser has a foamy texture that's better compared to others and the moisturisers are easier to absorb.
Right now, my skin is more radiant with a smooth texture. My moisture levels are better and even my mother can see the difference in my skin.
---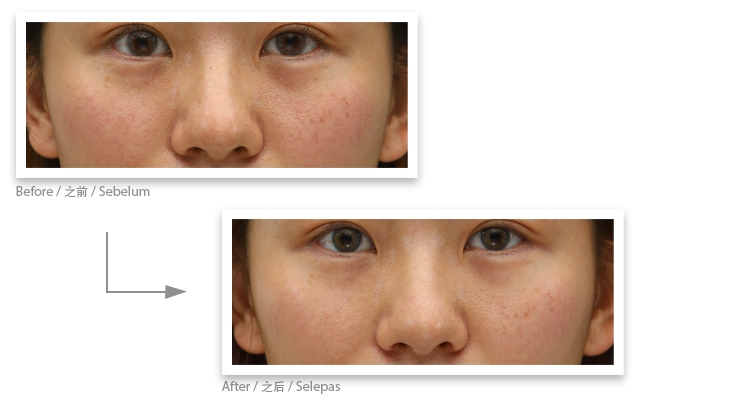 Chloe Tan Chau Yi
I have had skin dryness and pigmentation ever since I was young, thanks to a lot of outdoor activities. Now that I am older, I am starting to experience more and more stress. Once the skin problems appear, it can be very hard for them to fade.
Right now, I am using the Hydrating Solution. My favourite is the Hydrating Mousse Cleanser as the instant foam is quite convenient to use. I feel the ingredients have good results on my skin; I can feel it is more hydrated. My skin report also shows evidence of this.
The collection feels so good to use. It is gentle on my skin with no allergic reactions even though I have quite sensitive skin. Last time, it was painful to try new products but now everything feels nice. The smell is a lovely, natural fragrance too.
So far, my redness has reduced. I have thin skin so you can usually see red cheeks, but the ARTISTRY Skin Analyzer showed that the redness has given way to better hydrated and softer skin.
---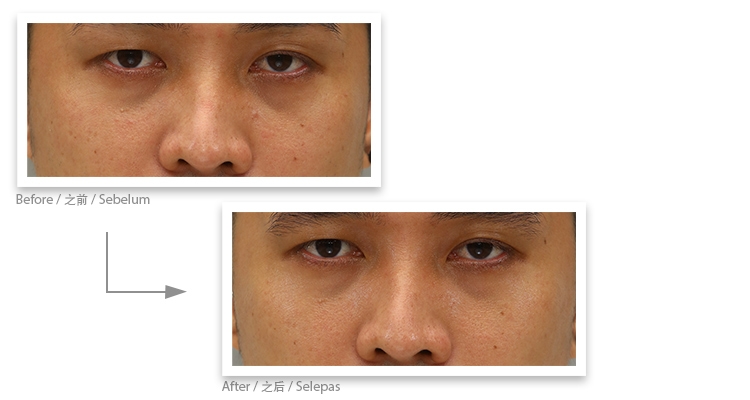 Terence Foo
My biggest skin concerns are fine lines and wrinkles. I have dry, tense skin that worsens after cleansing.
Mainly, I use my skincare products before bed. In the morning, I will normally just rush out of the house without completing my skincare regime as I am quite lazy.
When it comes to lifestyle, I eat moderately and sleep late at 1am. That said, I wake up at around 8am and frequently exercise outdoors: between golf and jogging, there's a lot of sun exposure.
Currently I'm using the Hydrating Solution. I really like the subtle and natural smell – as a man, it fits my preference. Also, it's vegan, which is very important to certain groups who are concerned about our impact on animals.
The Hydrating Mousse Cleanser comes in a nice foam form. The toner is fine, but the moisturiser has a really good texture and provides great hydration for my skin.
A recent round of golf and lack of sleep worsened my skin, but this collection helped to improve my hydration levels. At the same time, it is important to reduce sun exposure and cut down on stress for better results.
---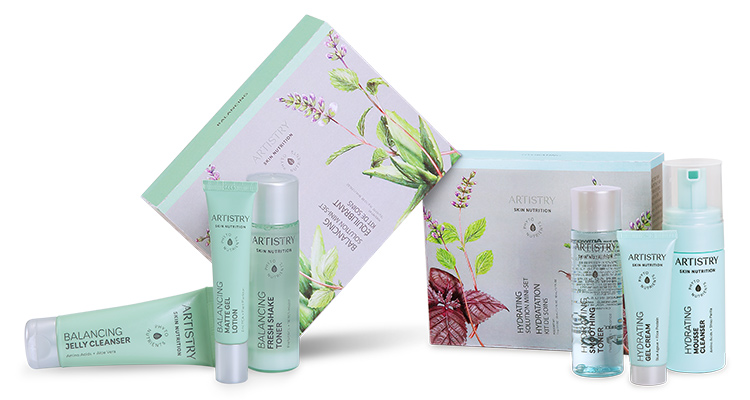 Get the ARTISTRY SKIN NUTRITION Balancing and Hydrating Solution Mini-Sets today!
Consisting of a cleanser, toner and moisturiser, these mini-sets will last at least two weeks, making them the perfect trial to experience all you need for visibly healthy skin anytime, anywhere.
Discover the collection and see the results for yourself at Amway.my