Few things can bring out your feminine side with that distinct touch of elegance quite like a red lipstick. What surprises many people is how truly versatile red can be. Like a woman with multiple facets to her personality, red comes in many shades – and each one speaks to a different character.
Take, for instance, the softness of a berry red that contrasts with the bold strength of a more brilliantly rich rouge red or even a vibrant orange red. All these shades are beautiful in their own way and suit varying personas or moods perfectly. To flaunt your style, you just need to know which red to pick …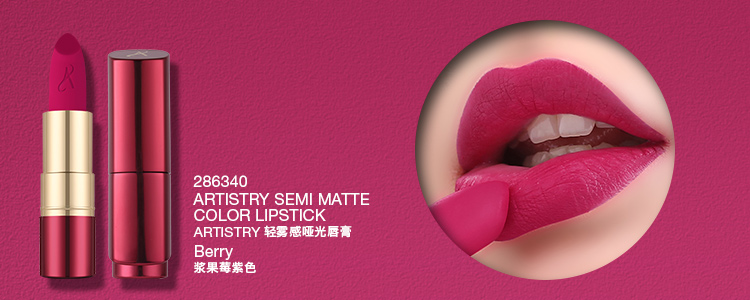 Berry
This is great for those who wish to play up their mysterious side. Its charming deep hue is flirty and romantic, and best of all, it easily suits most complexions.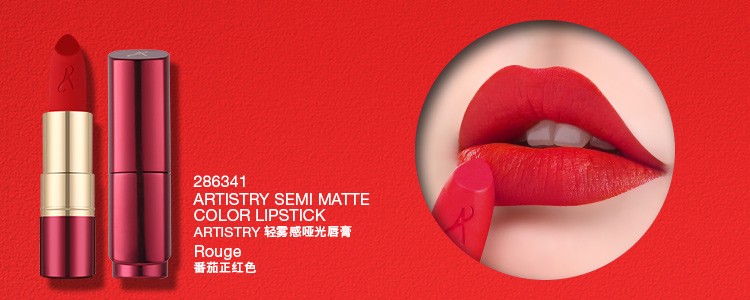 Rouge
This is popular with confident women who are ready to unleash their inner goddess. Loud in colour, its brightness is striking, alluring and always captivating.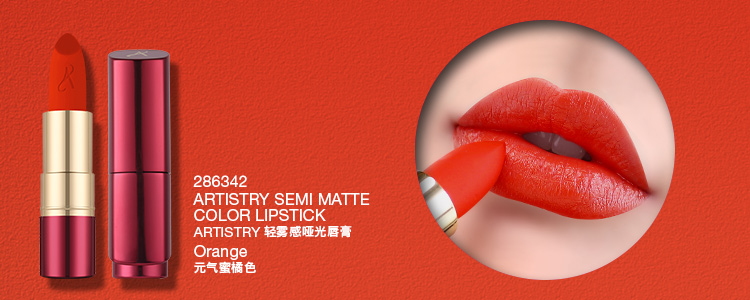 Orange
This is how you get others to do a double take. A vivid orange red is energetic and juicy, making it a sizzling choice for the fun and adventurous. It even helps brighten up your skin tone.

Guess what? You can get all these gorgeous shades from the new ARTISTRY Semi Matte Color Lipstick collection!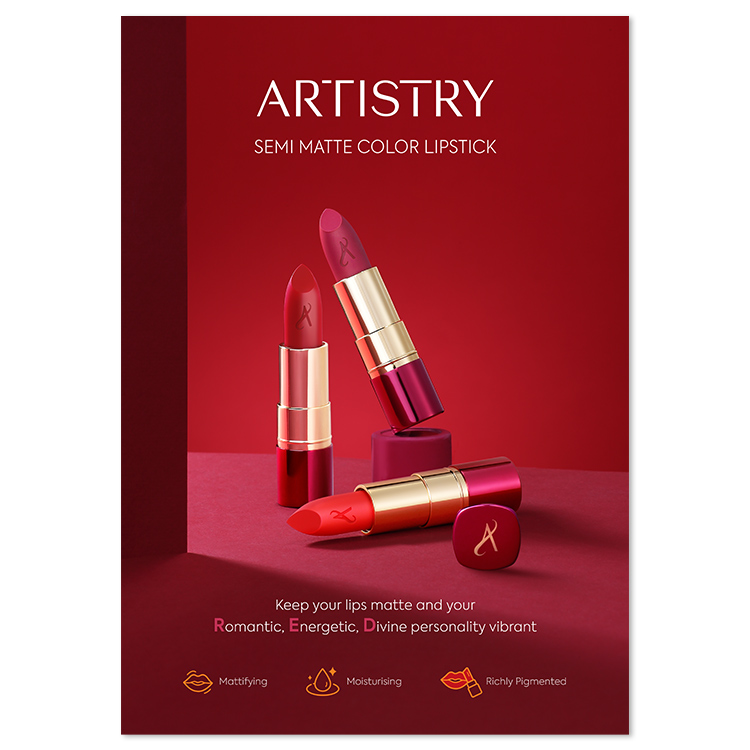 All three highly pigmented shades give you matte perfection with a velvety finish that will suit every occasion. Encased in a sleek and sophisticated metallic tube, simply twist it up to experience beautiful non-drying colour that glides on smoothly.
Thanks to its cushiony texture, you can comfortably build on the long-lasting lip colour to your desired level of impact. Go with a soft tint for day and layer on more for night – the choice is yours.
Also, farewell to dry kisses! Its hydrating formula includes soothing Sodium Hyaluronate to moisturise parched lips and restore suppleness while reducing fine lines. In addition, nourishing Vitamin E relieves and regenerates chapped lips so the colour goes on evenly too.
Excited to discover your new personality with the ARTISTRY Semi Matte Color Lipstick? Here are a few tips to perfect your look:
Use a lip balm to further moisturise and protect your lips while creating a smooth canvas for the colour of your choice. This will ensure that the lip colour applied looks more even.
Stroke a concealer on the outer edges of your lips. Blurring the appearance of lip lines ever so slightly makes the final look more natural – no one likes it harsh.
Choose to apply just one swipe of lip colour or layer it on for a stronger look. You can even try mixing the different shades like an artist. After all, as ARTISTRY founder Edith Rehnborg herself once famously said, "Each woman is an individual like no other, a self-made work of art."
Embrace your true colours and have fun! The possibilities are endless.
Keep your lips matte and your Romantic, Energetic, Divine personality vibrant.
Find your shade at Amway.my