In conjunction with World Environment Day on 5 June and World Ocean Day on 8 June, let us take a moment to reflect on the beauty of our planet and all its gifts to mankind. We are so blessed with majestic seas thriving with wildlife that benefit us in so many ways.
ARTISTRY is no stranger to these benefits, particularly when it comes to skincare, having used various marine ingredients in our advanced formulas. With utmost respect for the natural world, we continue to research new ways to sustainably incorporate such ingredients in our products.
For example, the paraben-free ARTISTRY SKIN NUTRITION range is certified-vegan and also cruelty-free. Paving the way forward for beauty, none of the products are made with animal-derived ingredients or tested on animals.
In appreciation of Nature's wonders, here are some of our favourite skincare products which feature marine-derived ingredients for healthy, beautiful skin.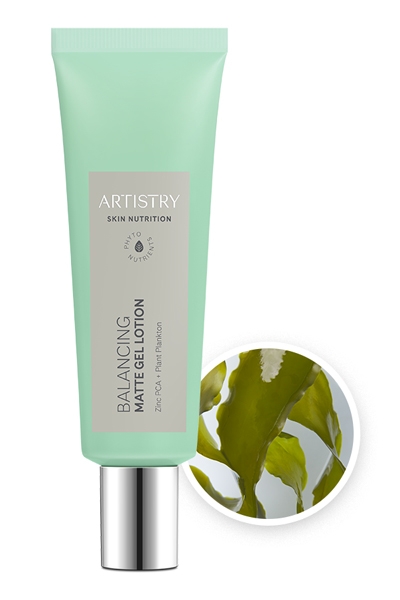 ARTISTRY SKIN NUTRITION Balancing Matte Gel Lotion
Great for oily skin, this lightweight moisturiser contains
plant plankton
which absorbs excess oil while maintaining the skin's natural hydration. In fact, consumer test results of the product show that:
95% believe it balances skin
88% say it helps mattify the look of skin all day (8 hours)
90% say it helps minimise the appearance of pores
97% think it provides weightless hydration
89% agree it helps control oil all day (8 hours)
95% agree it feels cooling on skin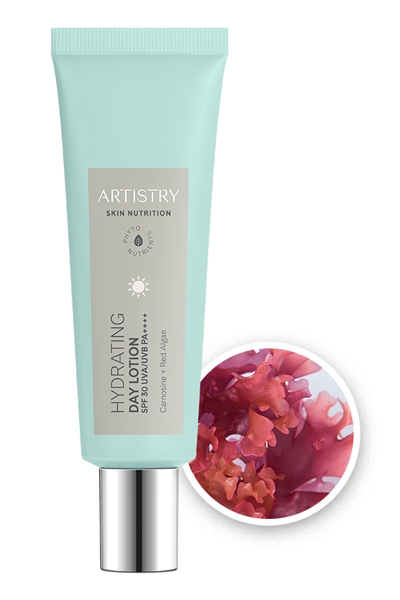 ARTISTRY SKIN NUTRITION Hydrating Day Lotion SPF 30
Perfect for dry skin with early signs of ageing, this nourishing sunscreen contains
red algae
to help fight against skin dehydration. This product was also tested by consumers and the results were excellent:
96% agree it leaves skin feeling hydrated
94% say it leaves skin looking hydrated
91% believe it provides a dewy finish to skin
87% say it helps minimise the appearance of fine lines
94% agree it does not leave a greasy feel
Also, did you know that ARTISTRY SKIN NUTRITION sunscreens are formulated without oxybenzone and octinoxate (ingredients that filter UV rays, commonly found in sunscreens). Which is great news as these have been proven to be harmful to coral reef ecosystems.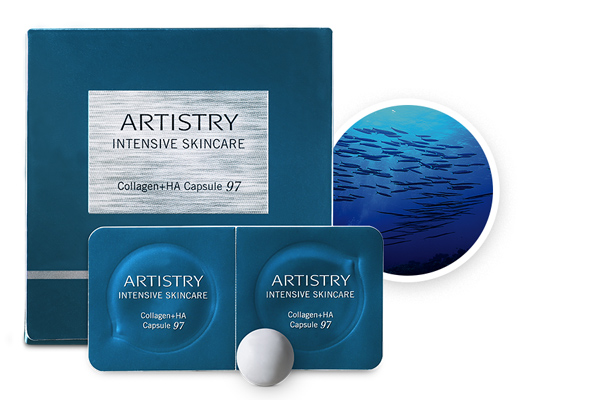 ARTISTRY INTENSIVE SKINCARE Collagen+HA Capsule 97
This highly concentrated formula combines 97%
marine-based collagen
with hyaluronic acid to boost the skin's density, moisture and elasticity. Using pure marine-based collagen as opposed to other sources means the product has a high absorption rate and is more bioavailable for optimum benefits.
Designed for use with the ARTISTRY INTENSIVE SKINCARE 14 Night Reset Program, clinical tests show that the ARTISTRY INTENSIVE SKINCARE Collagen+HA Capsule 97 increases skin density by up to 115%* while deeply moisturising and hydrating skin. In addition, it also reduces wrinkles, improves skin elasticity and has anti-inflammatory properties for a more youthful-looking complexion.
Browse our entire skincare range at Amway.my!