Go Behind the Label
We want you to Go Behind the Nutrilite label with us. Why? This is how we ensure Nutrilite's product traceability. While important for food, traceability is also key for dietary supplements. At Nutrilite, tracing our ingredients and products have been fundamental from the very beginning. In fact, it helps us guarantee that our products are Pure, Safe and Effective.

Pure, Safe & Effective
Banking on these 3 pillars, a virtual rally was held on 4 Sep 2020 explaining why we practice step-by-step botanical traceability and how it affects your health.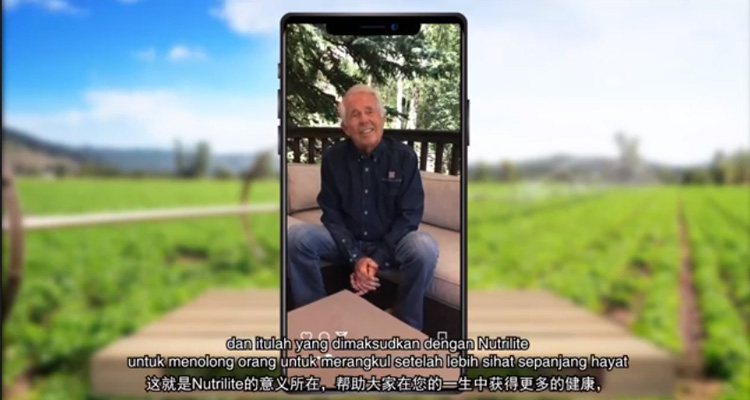 Showing the importance our brand places on traceability, the rally began with a message from the Nutrilite Health Institute President and son of the brand's founder Dr Sam Rehnborg. At 84 years old, Sam said his father started the brand to provide vitamins and supplements that was accessible to people from all walks of life.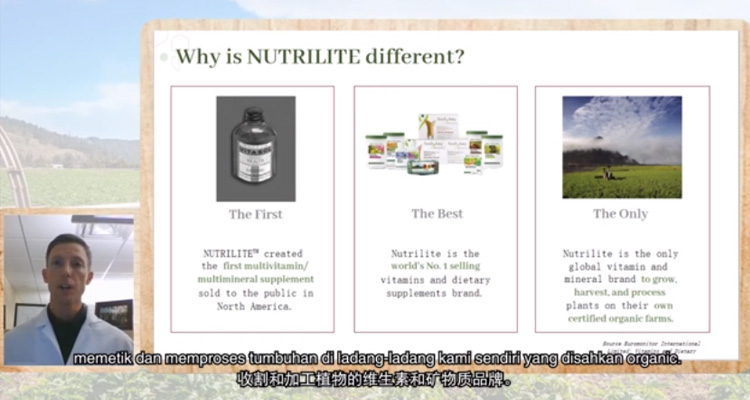 Today, the brand still stresses on the importance of providing top notch products as "Health is everything and with good health, it is possible to achieve any goal," Sam said.
The event later continued with the main highlight and expert speaker from the Nutrilite Quality Assurance department at Buena Park, California, with its Quality Engineering Manager Sam Kilgore.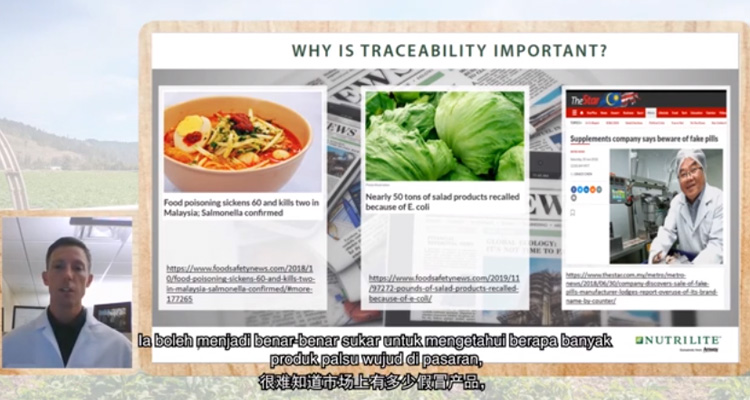 Stating a key reason why Nutrilite focuses on traceable supplements, Sam said the traceability process gives consumers confidence. "Because of our traceability process, we can assure our customers that our supplements contain exactly what we say they do – no more, no less," he said.
The eRally also witnessed key marketing and brand updates from Amway Malaysia Head of Marketing Joanne Chong and Nutrition Category Manager Joyce Tan. The rally ended with 10 ABOs walking away with a mystery gift after participating in a QR code contest that was held during the event.

Seed to Supplement
Today, across nearly 6,000 acres of Nutrilite-owned certified organic farmland and nearly 100 partner farms, we practice going behind the label for every single step. And we don't stop there.
That same meticulous approach we take on our farms carries over into every area of the Nutrilite seed to supplement process. Not only does going behind the label help guarantee ingredient purity and document all the steps taken in the process, it also means we are constantly improving our quality of work.
No one in the world cares or invests as much as we do to ensure we have the purest ingredients, manufactured in the safest way, so that people are confident with our products.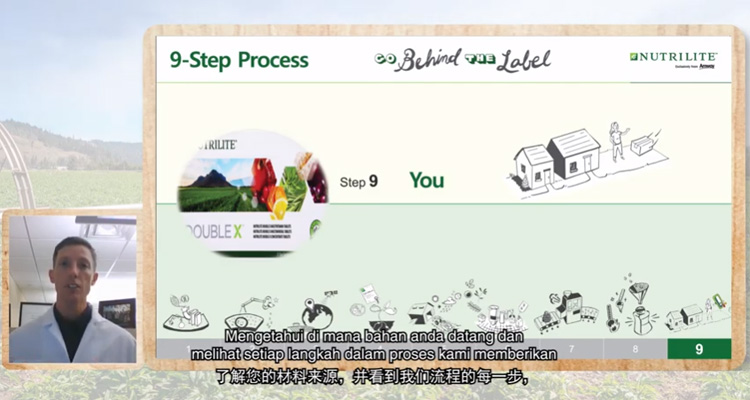 Enjoy peace of mind with every tablet or powder you take with Nutrilite. Know where the ingredients come from, how it is made and who are involved. Embark on a journey with us to go behind the Nutrilite label because it is your right to know and our commitment to show.

For more info on traceability, visit traceability.nutrilite.com.my