Founders Emerald Rafidah Farouk & Ahmad Kamal Noordin
Melaka | Mohd Hilna & Azilila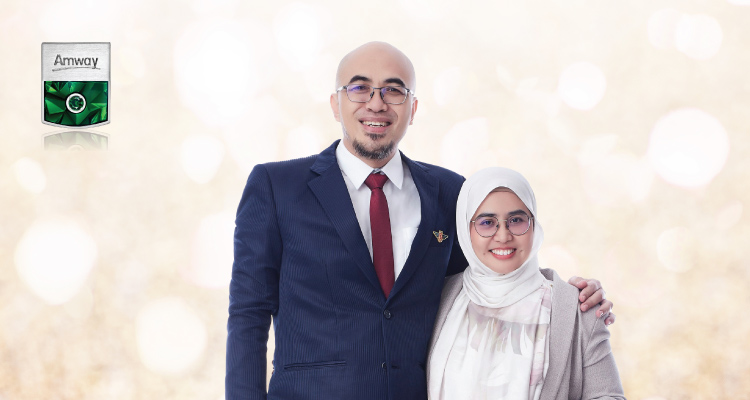 When we started our Amway business in 2011, we never expected that we would achieve so many of our goals and dreams. Despite it being a pandemic year, we achieved Founders Emerald due to our determination and hard work. Congratulations also to all our team members who achieved their respective goals.
Amway is an opportunity that must be seized by everyone who has a dream and desire to change their future. Therefore, we would like to thank our sponsors Founders Executive Diamond Mohd Hilna & Azilila for introducing us to this incredible business. Thank you also to Amway for inviting us to Hokkaido, Los Angeles, Las Vegas, Italy, France, Barcelona and Alaska Cruise.
For those starting out, you must embrace your Amway business wholeheartedly. All it takes is for you to get out of your comfort zone, as well as be willing to learn and change in order to achieve your dreams and spend time with your family.
Lastly, to all ABOs, seize the opportunity to change your future with Amway. If you choose to be with Amway, it can elevate your life to a different dimension. See you at the peak of success!