Executive Diamond Juliana Abdullah & Mohd Ainuddin Said
Kerteh | Che Zaki Abdul Ghafar & Norul Huda Musa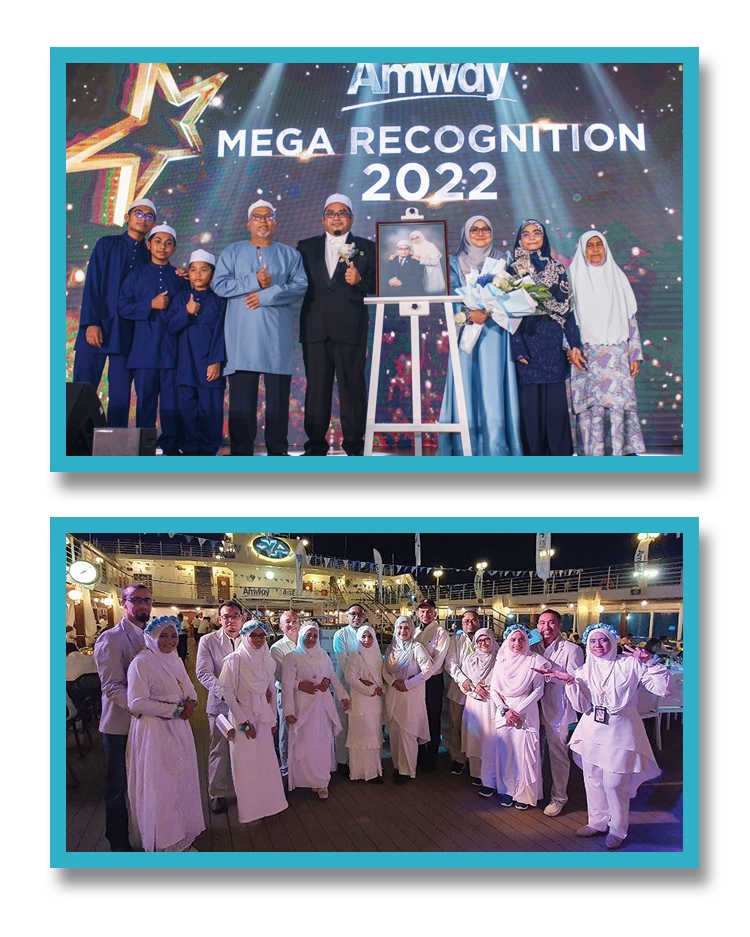 You Are Responsible For Making Your Dreams A Reality
I was a pharmacist at a Government hospital while my husband is a medical practitioner who runs his own clinic. I signed up as an ABO to support our upline who is my best friend. At that time, we were not interested in building our own Amway business.
After being loyal users for almost a year, our upline's persistent sharing finally opened our eyes and minds. We began to feel confident about sharing our experience on Amway's amazing products and its benefits with our family members, neighbours and friends.
In January 2015, we began to build our Amway business with the guidance and support of our uplines and never looked back. We attended meetings and workshops to increase our knowledge about this business. We got out of our comfort zone because we wanted to help members of our group achieve their dreams and also to make our own dreams a reality.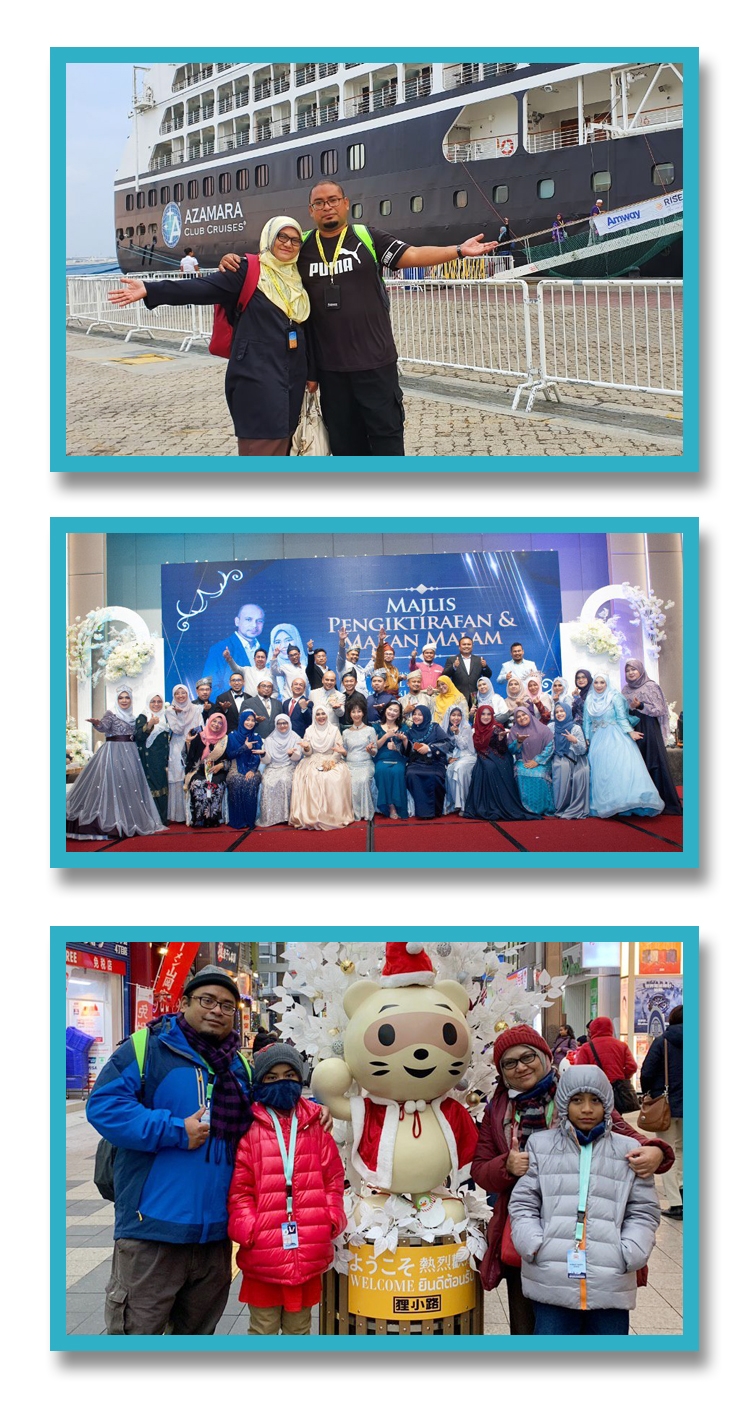 Challenges are inevitable but we persisted and built the business consistently. Our mantra is: 'Persistence is MAGIC'. Do it relentlessly without any excuses. Keep chasing your dreams until you succeed.
We achieved Platinum in June 2015 and Founders Platinum in June 2016. We successfully achieved Diamond in February 2021, Founders Diamond in July 2021 and Executive Diamond in August 2021. We are so grateful for these achievements.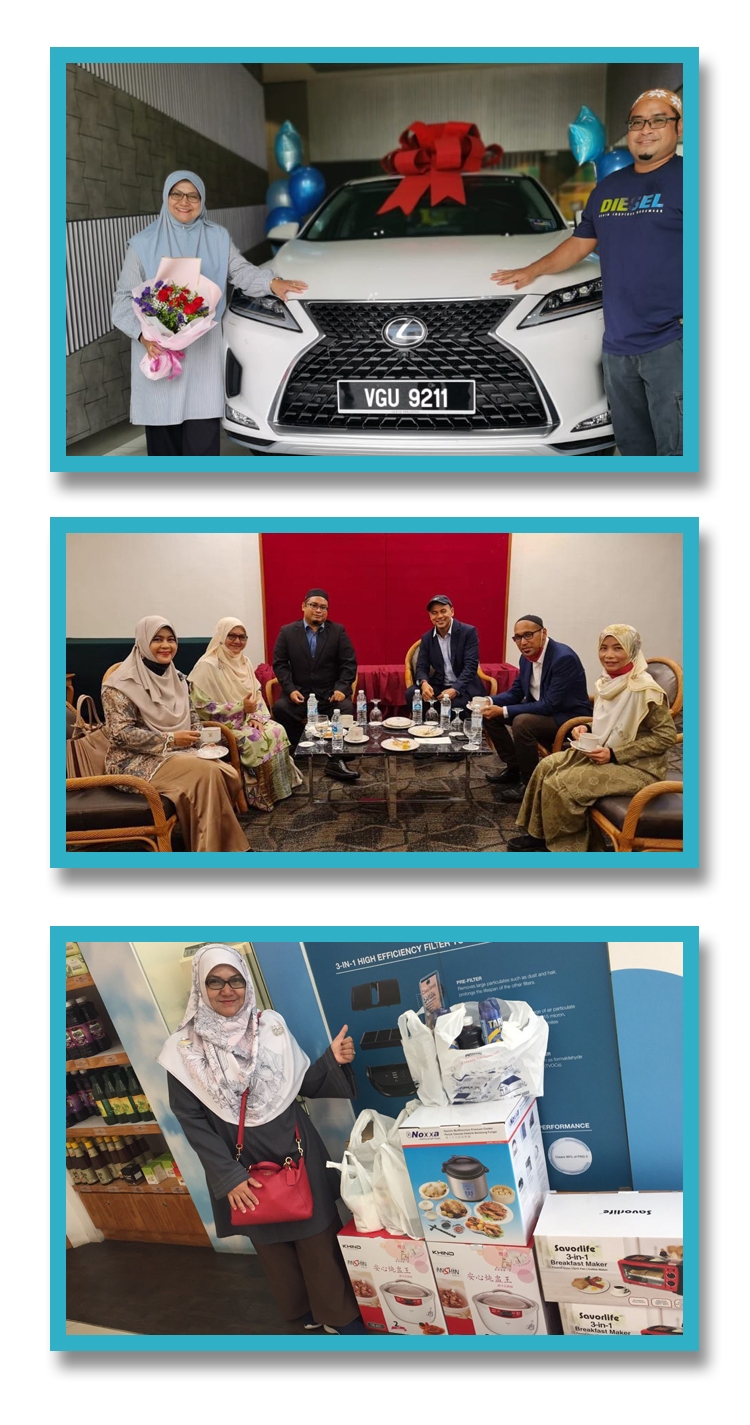 I was able to opt for early retirement from my job on 1 July 2021. Thanks to Amway, we got to enjoy the freedom of time and are able to provide for our family financially. I also get to spend quality time with my children and family members. I am very happy because I can now be a full-time housewife with a personal income.
Every year we qualify for overseas trips with Amway. Experiencing and exploring the beauty and greatness of God's creations have always been our ultimate dream. We are fortunate to be able to realise this dream through Amway.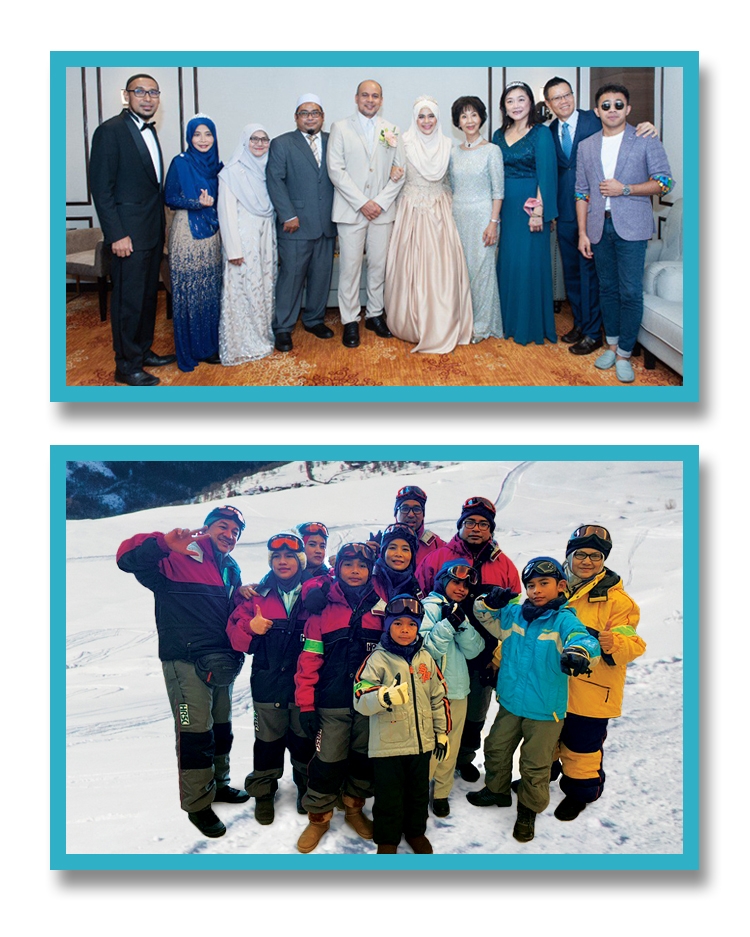 For all this, we are grateful to our mentors Founders Executive Diamond Che Zaki Abdul Ghafar & Norul Huda Musa, Diamond Eza Rika Zainal & Kamal Azura Jaafar, Founders Executive Diamond Siti Ena Eden & Ferhat Deba Ahmad, Emerald Teh L H and Crown Ambassador Siew Fang & Celia Wong as well as our amazing team members. Without you, we are nobody.
Keep on striving and never give up. Turn your dreams into reality.