Emerald Tengku Sharihan & Azhar Ahamad
Perai | Shammas Ahmed & Norazah Hashim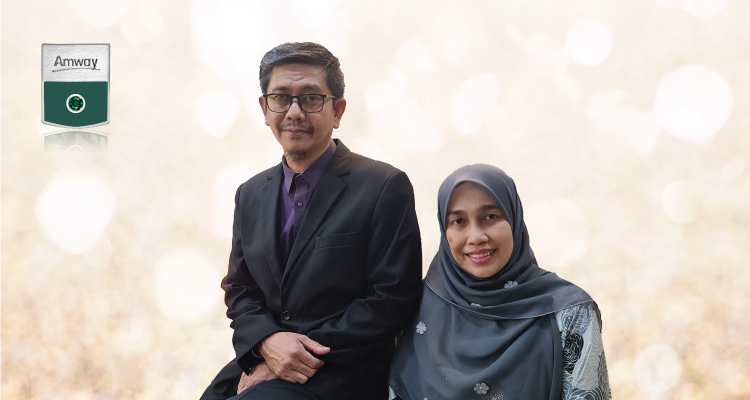 I am a dentist and my partner Azhar is a medical doctor. We run 4 clinics in Penang. We registered as ABOs in 2015 because I wanted to buy a kitchen appliance that will enable me to prepare quick meals for my family as we don't have a helper at home.
We had no intention to build an Amway business initially due to our tight daily schedule. What changed our minds was when we experience true money freedom by getting a huge bonus in our first year from our Amway business. We also got the opportunity to travel around the globe fully sponsored by Amway.
Just by switching brands and sharing the benefits with other people, you can change your whole life. Life is tough but the choice is ours to make if we want to bring ourselves to the next level. Obstacles are inherent; how we handle the obstacles is important as it will determine our success.
After all, the key to success is in our hands. So focus on our strength and not our weaknesses. Choose to be a better person. Unlock your potential, change your mindset and take action. Dare to dream big with Amway.