Emerald Suhaimi Harun & Asrien Mohd Ashri
Chemor | Nor Fauzana Mohamed & Salahudin Abdullah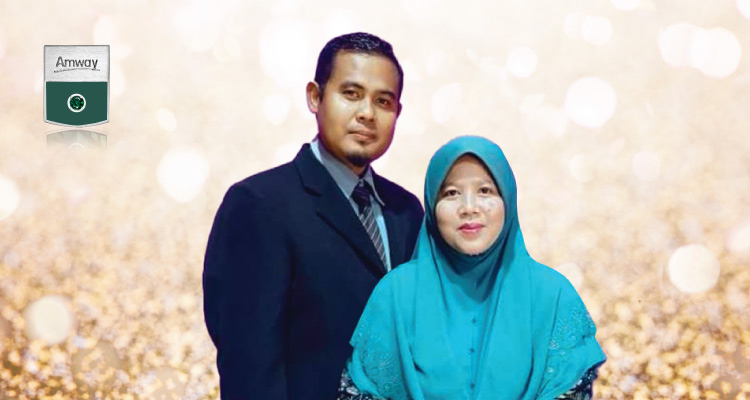 It all started in January 2015 when we bought a home appliance from our close friends Founders Double Diamond Salahuddin Abdullah & Nor Fauzana Mohamed, whom we have known since our university days. We were excited about the promotion then and wasn't really bothered about the price because we wanted to support their business.
Eventually, we decided to start our own Amway business. With guidance from our mentors and the support provided by Amway, we managed to achieve Silver Producer in September 2015. In 2016, we qualified for the Amway Leadership Seminar (ALS) Mediterranean Cruise. It was our first ALS and it motivated us to work even harder to grow this great business and achieve higher levels of success. In 2021, we were so excited to join the luxurious Alaskan Cruise, which is our 6th ALS with Amway.
Amway is indeed an extraordinary opportunity for anyone who wish to build a better life and future. Financial freedom and time for ourselves and our family is something we have always dreamt of. Amway has fulfilled our dreams for sure. We are thankful to God for opening our hearts and minds to accept Amway. Thank you Amway!