Founders Emerald Norhazreen Sutan Makmor & Muhamed Taufik Misngat
Seremban | Raziffah Laily & Ahmad Khairi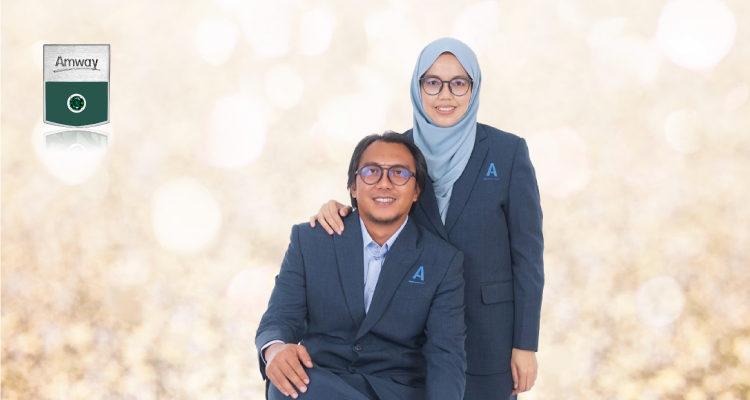 I was a secretary at a legal firm. I decided to quit my job in 2017 as I became interested in the Amway Business Opportunity. My partner, who was an officer in the banking sector, also quit his job at the end of 2020 to focus on our business fulltime.
Like many others, we started by becoming loyal users of Amway products. The huge variety of products suited our family perfectly. In addition, Amway products offer added value as it comes with 100% satisfaction guarantee. We were thrilled to get a number of positive responses when we shared our product experience with our contacts.
We started growing our business by taking one step at a time. With strong support from our upline Founders Executive Diamond Raziffah Laily & Ahmad Khairi and under the mentorship of Founders Double Diamond Salahuddin Abdullah & Nor Fauzana Mohamed, we continue to build our business and always ensure that we remain relevant within our community.
Amway's business is flexible and suits our family's life goal. The business is unique as it focuses on creating communities that wish to get to know each other and share experiences.