Emerald Nagaraju Krishuamoorthey & Thuhashni S K Mogana Dass
Klang | Shutagar Baskaran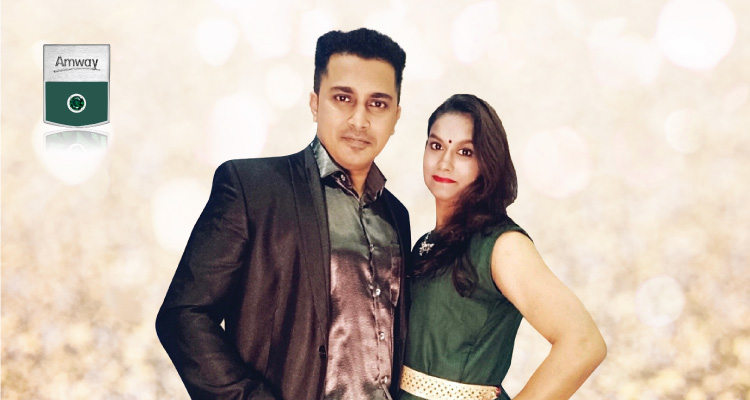 We are very lucky and grateful to be part of Amway. It's a unique business that holds dear to its four core values of Freedom, Family, Hope and Reward. It's also a business opportunity that offers us the power to transform our lives, allowing us to dream, fulfil our goals in life and achieve great things.
We are here to live our lives to the fullest. Hence, we would like to thank our sponsor Founders Platinum Shutagar and Executive Diamond Mugunthan & Sarina Dewi for offering us the opportunity to do just that.
We believe that persistence and having a never give up attitude are both very important behaviours to have in order to be successful in this business. Adopt a never give up attitude in the pursuit of your dreams, and inspire others to push forward with their own dreams.
Having a strong belief is the first step towards transforming your dreams into reality. Believe in yourself, believe in your upline, believe in Amway and we can definitely make it happen. Move confidently in the direction of your dreams. Live the life you've always imagined with Amway.