Emerald Mohd Khairil Mohamed & Fatimah Sidek
Kuala Terengganu | Nor Fauzana Mohamed & Salahudin Abdullah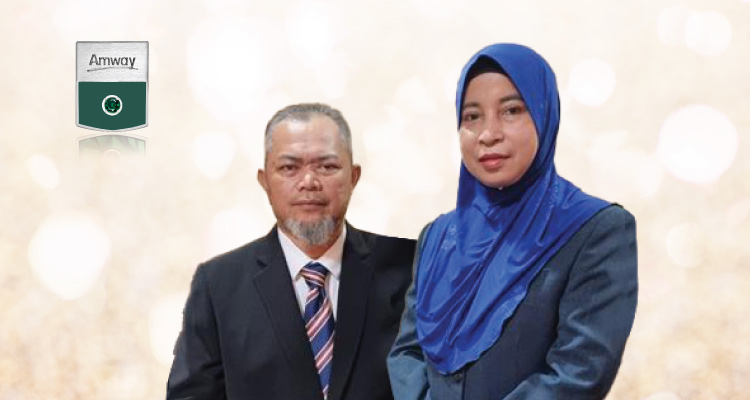 I am a housewife and my husband is a book writer. In 2017, we signed up as ABOs and began using Amway products such as Nutrilite supplements and ARTISTRY skincare. We experienced a number of improvements in terms of health, beauty and even financially.
We shared about the benefits of Amway products with our friends and began to build our team. Our first bonus was only 3%, but we didn't give up and continued to strive until we achieved 21% in September 2018. We achieved Gold Producer in November 2018 and Platinum in February 2020.
We continued to grow the business and our team, and achieved Sapphire in July 2021 and Emerald in August 2021. We also qualified for the Amway Leadership Seminar (ALS) in Dubai, as well as the 2020 ALS Sydney, 2021 ALS Alaska and 2022 ALS Istanbul.
For all that, we would like to thank our sponsorsFounders Double Diamond Nor Fauzana Mohamed & Salahudin Abdullah who have guided us thus far. We are very confident that the Amway business can change lives for the better as we ourselves have gone through it. No one fails in Amway except for those who quit. You stay, you win!