Emerald Mohd Jazlan Ahmad Ghazali & Wan Noor Aza Wan Sulaiman
Sungai Petani | Zulkefli Non & Sharifah Zaharah Syed Ayob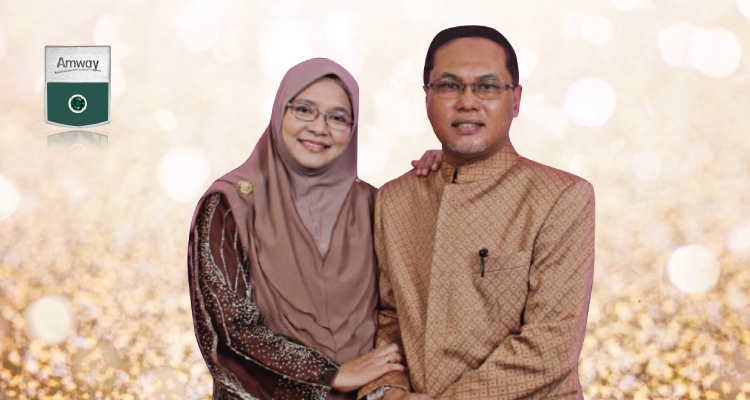 Like many others, we started this business as users who were seeking for quality products. Products such as the iron and multifunction pressure cooker were among our favourites at that time. We continue to use them to this today and have added many other wonderful Amway products to our list.
When our upline presented the Amway Sales & Marketing Plan to us, we were instantly attracted to two things, namely, freedom (financial, time, etc.) and inheritable income. We took immediate action as recommended by our uplines. There was no turning back for us. We were determined to make this business a success and willing to put in the effort and time to achieve this.
We have been in this awesome business for eight years and garnered a number of achievements along the way. With guidance from our uplines, we are confident and believe that our business will continue to flourish, and we will achieve higher pin levels in time to come.
We would like to thank Amway and our uplines for this valuable opportunity. There is always a reason for every success and failure. See you at the top!