Emerald Mazlan & Rabin
Bandar Tenggara | Norlizah Mohd Reduan & Ramly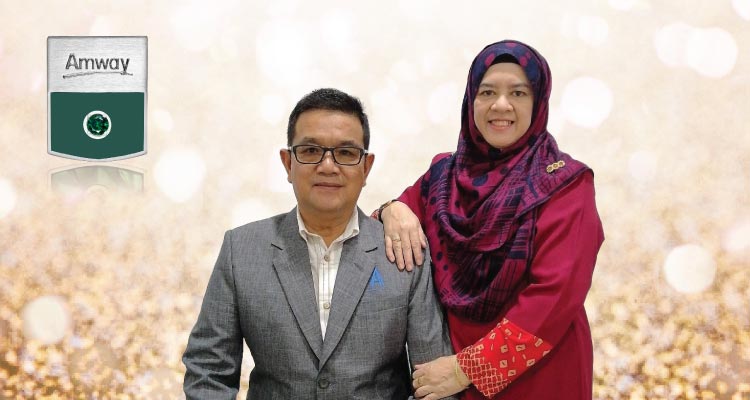 In the beginning, we only bought Nutrilite supplements. Later on, our upline introduced us to other products across the different ranges. That's how we came to be loyal consumers of Amway products. Our upline also kept in touch with us and never got tired of sharing about the Amway Business Opportunity.
We are furniture entrepreneurs. Even though we run our own business, we decided to build an Amway business as our 'Plan B'. What attracted us to this business is the passive income that can be inherited by our dependents. So, we decided to give it a shot. The rest, as they say, is history.
Thanks to the close partnership and relationship with our business partners, our Amway business continues to thrive. Our effort and determination paid off. We qualified for the 2017 Amway Leadership Seminar (ALS) Hawaii, 2018 ALS Hokkaido, 2020 ALS Sydney and 2021 ALS Alaska. For that, we would like to thank our line of sponsorship and business organisation, as well as Amway. Let's work together to achieve greater success in the future. See you at the top!