Emerald Latifah Karim & Najmuddin Supine
Bayan Lepas | Abdul Jalil & Zaimah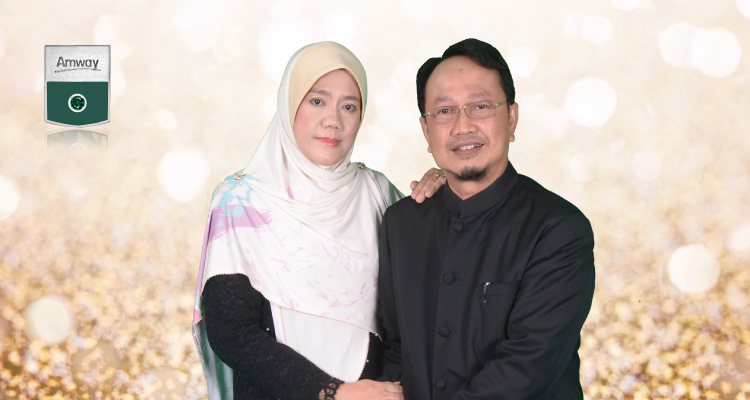 We are both retirees. When we were in the workforce, I was a design engineer and Latifah was a technical assistant. Our lives were very hectic with 5 children who were still schooling at that time.
We started off as casual product users and got involved with Amway by accident. Looking back though, we are very grateful to our sponsors Diamond Abdul Jalil & Zaimah, upline Platinum Mat Yatim Mat Tap and mentor Founders Double Diamond Abdullah & Mariam for pushing us in the right direction.
We are so thankful to God for achieving the Founders Emerald pin. We faced many setbacks and hurdles along the way, but we did not allow it to become reasons for us to stop growing the business. We vowed to be patient and to persevere no matter what because we believe that hardship and rejections are merely part and parcel of the whole process.
Everyone goes through this difficult and challenging phase, but in the end, success can be yours if you put in the effort. We qualified for the Amway Leadership Seminar in Cape Town & Sun City (2003), Osaka (2008), 2012 Umrah with Amway, Mediterranean Cruise (2016), Hawaii (2017), Sydney (2020) and Alaska (2021).