Emerald Karthik & Viji
Johor Bahru | Sinniah & Rajammal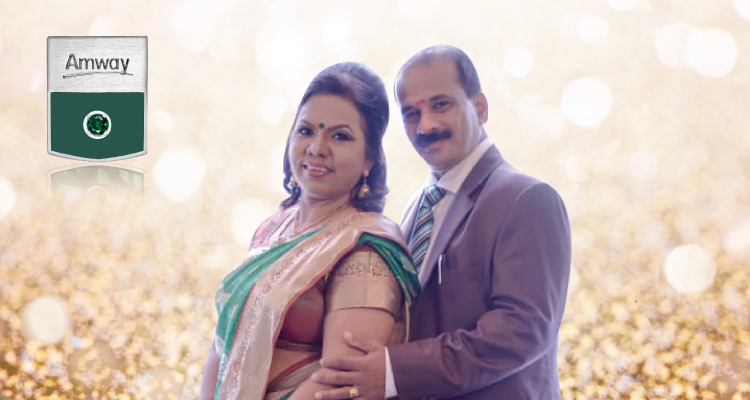 My children used to fall sick often and even after numerous visits to the doctor, it took a while for them to fully recover. It was around then that I met my sponsor, who was my colleague. He introduced me to Nutrilite supplements for children which helped improve my children's wellbeing.
After that, he invited me to meetings but I declined. One day, he brought Founders Emerald Sinniah & Rajammal to my home to show me the Amway Sales & Marketing Plan. I was impressed by the potential income and freedom that it can provide. I signed up and started to build my Amway business seriously.
We are not highly educated and were not earning much from our jobs, but we managed to build our Amway business successfully. Before Amway, we were living in a rented flat and only owned a motorcycle. Our lives have since improved tremendously and we have been invited to attend various Amway Leadership Seminars overseas.
We are thankful to our parents and Founders Emerald Sinniah & Rajammal for bringing this opportunity to our lives. Are you ready to change your life with Amway?