The Mid-Autumn Festival is a time to light beautiful lanterns, enjoy the beauty of the full moon with your loved ones and of course — give and receive delectable mooncakes!
So, what makes the traditional mooncake so irresistibly yummy? Apart from the buttery pastry that crumbles in your mouth, it is, as they say, what's inside that really counts. Let's take a look at some of our favourite mooncake fillings:
Ready to indulge in these classic flavours and more?
Celebrate with your nearest and dearest by feasting on our beautiful Celebration Mooncakes!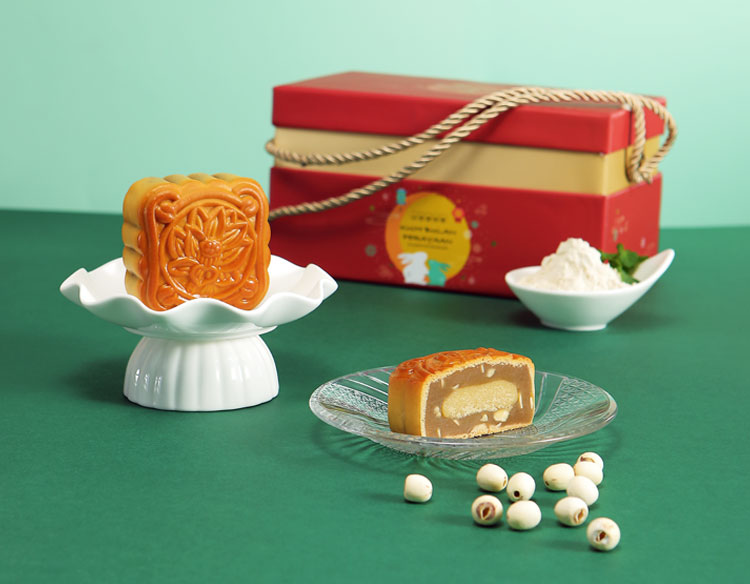 Celebration Mooncakes – White Lotus Pack
A modern taste to a classic recipe, our White Lotus Pack offers the traditional taste of succulent mooncakes with fewer calories thanks to its low-sugar recipe.
The White Lotus Pack includes 4 Cantonese-skin mooncakes filled with delicious white lotus paste and melon kernel seeds for added crunch. Infused with Nutrilite Soy Protein, these scrumptious mooncakes are also vegetarian-friendly, which makes them an ideal gift.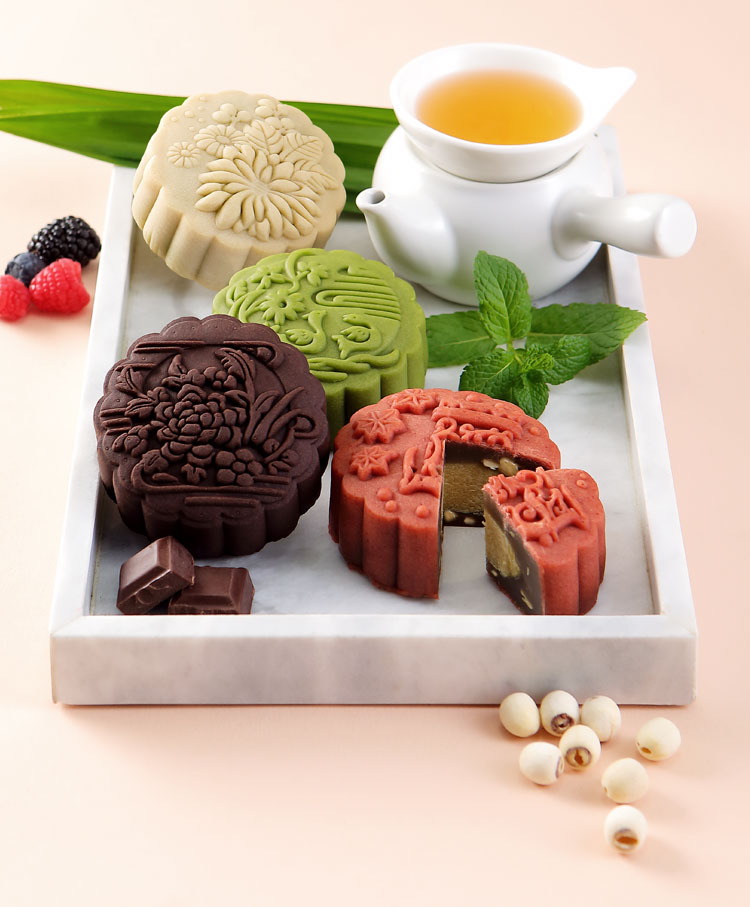 Celebration Mooncakes – Four Prosperity Pack
Looking for something a little more contemporary and trendy in this year's mooncake selection? Go for the Four Prosperity Pack! It comes with four unique flavours: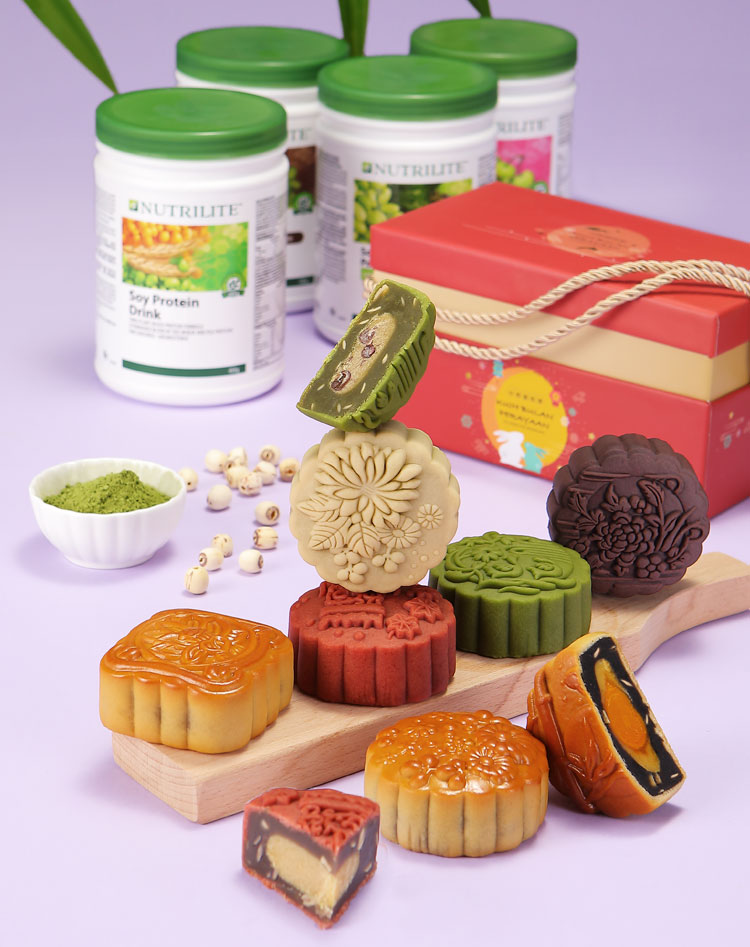 Wait, did we say "protein"?
Yes, for the first time ever, each of these delightful mooncakes are infused with 1g of Nutrilite Soy Protein. Consisting of a unique tri-blend of wheat, soy and pea, its various flavours blend seamlessly with the flavours of our mooncakes. Think of it as a yummy, healthy boost in your traditional treat.
How awesome is that? Don't miss out on these limited-edition Celebration Mooncakes as well as our exciting promotion!