A great appetiser for any Chinese New Year meal, fried or steamed radish cakes (also known as Chinese turnip cakes or lo bak gou) is a savoury dish loaded with radish, mushrooms and dried shrimp. It is steamed and then pan fried to create a tender texture with a crispy crust.
As the recipe does create an irresistible dish, feel free to eat the radish or turnip cakes right after steaming, but be sure to let it cool before slicing into it.
Tip: Dip your knife in hot water before slicing to avoid breaking the entire radish cake.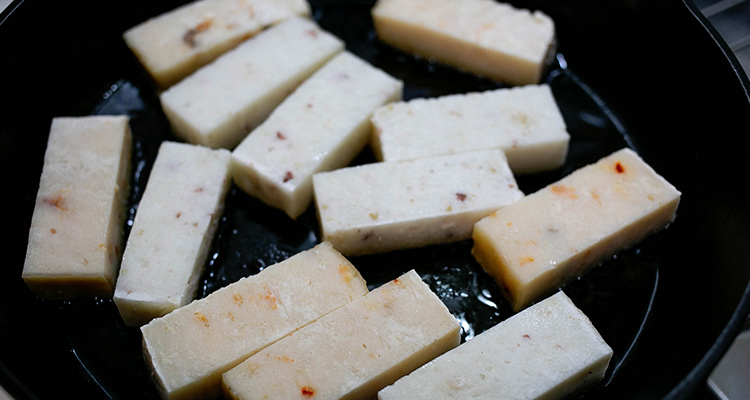 If you're a fan of the crispy version, slice the cake into thick pieces and fry each piece with a little oil and serve them with either oyster, soy or hot sauce, or just eat them on their own!

Radish Cakes Recipe
Ingredients
1 radish (about 600g, grated)
1 – 1 ½ cup water
Oil
2 tbsp dried shrimps (washed, chopped)
3-5 dried shiitake mushrooms (washed, soaked, and chopped)
1 scallion (chopped)
130g rice flour
1 tbsp cornstarch
½ tsp salt
½ tsp sugar
White pepper (to taste)
Oyster sauce
Method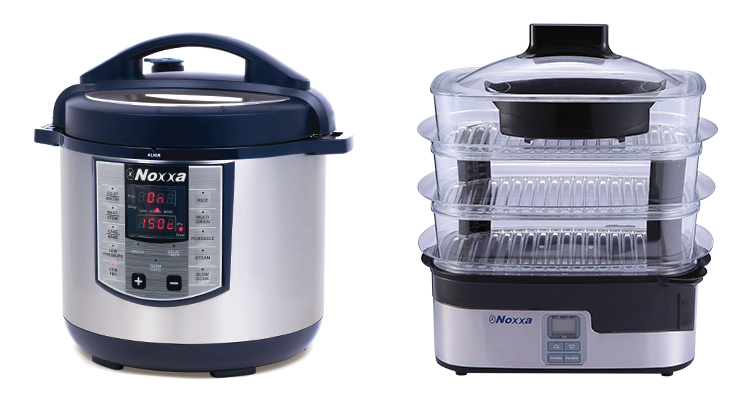 Add radish and 1 cup water into the Noxxa Electric Multifunction Pressure Cooker inner pot. Simmer for 10 minutes using STIR FRY, stirring occasionally. Scoop the cooked radish into a large mixing bowl to cool.
Pour any remaining liquid from the inner pot into a measuring cup and add water to make 1 cup of liquid. Add it to the mixing bowl with the cooked radish.
Add in oil and stir fry shrimps and mushrooms for 5 minutes. Stir in the chopped scallion and remove from the heat to cool.
Add rice flour, cornstarch, salt, sugar and white pepper to the mixing bowl with the radish. Mix well.
Add in the cooked shrimps and mushrooms and be sure to scrape the leftover oil into the batter. Mix well and let sit for 15 minutes.
Pour into a well-oiled loaf pan. Place the pan into the Noxxa Food Steamer and steam for 50 minutes.
Remove the pan from the steamer and let the radish cake set for about 30 minutes. Once cooled, loosen the sides with a spatula and turn it out onto a cutting board.
Slice ½-inch thick pieces. Add oil into Noxxa Electric Multifunction Pressure Cooker inner pot. Fry the cakes on both sides until golden and crispy.
Serve with oyster sauce.

Get your hands on the Noxxa Electric Multifunction Pressure Cooker or the Noxxa Food Steamer.