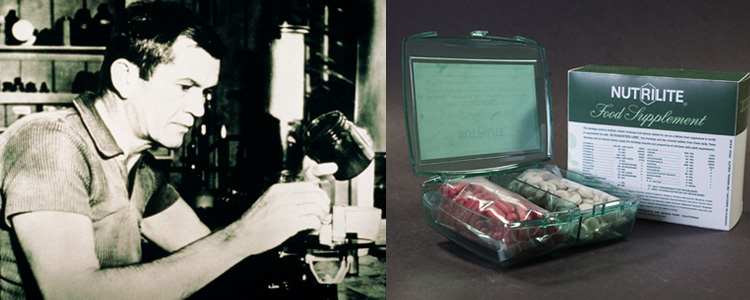 But, First – A Throwback!
The Nutrilite DOUBLE X™ name is one which rings familiar to many across the world, with generations swearing by its efficacy for overall general health. In three little tablets, it encapsulates all that we need to supplement our diets with – essential vitamins, minerals and phytonutrients.

But how did this all start? By a stroke of innovation and ingenuity on the part of Carl F. Rehnborg some 100 years ago, his observation of poor nutrition being the cause of poor health led him on his quest to formulate the perfect all-in-one dietary supplement. What started out as a 'stew' of leafy plants and vegetables, bones and rusty nails has now evolved into the Nutrilite, the world's No. 1 selling vitamins and dietary supplements brand. *
A Supplement Ahead Of Its Time
The first DOUBLE X launched in the spring of 1948 with the Roman numeral XX, meaning 20, squarely positioned on the front of the packaging. The retail price, about USD20 for a one-month supply, inspired the product name. Tucked inside were two bottles of vitamin capsules flanking a small box of mineral tablets.

While Nutrilite carries an extensive range of supplements, the star of the show is undoubtedly DOUBLE X. With phytonutrients being a core component of the pack, it is unsurprising that DOUBLE X is a hot favourite among the health conscious right down to those who are just looking for a convenient, all-encompassing supplement to get in their essential nutrients.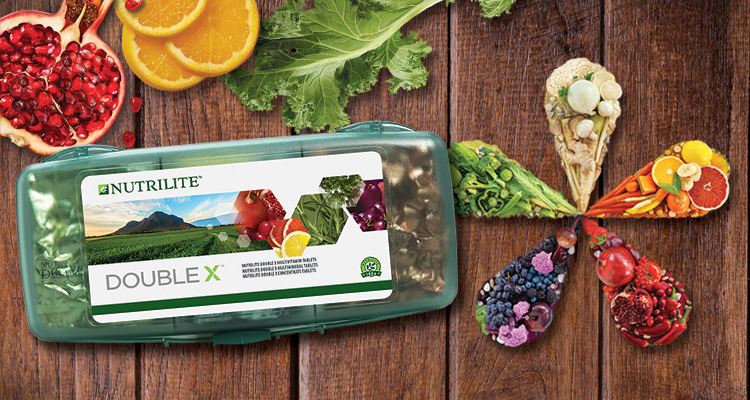 What exactly are phytonutrients and what do they do for us? Here are 4 phyto facts that will surprise you!
Take Those Fruit And Veges!
Different fruits and vegetables give you different types of phytonutrients (oh and by the way, phytonutrients are plant nutrients! Phyto = plants) which have varying benefits. The easiest way to tell what health benefits each one contains is simply by looking at the colour. For example;

• Yellow or orange means that it contains carotenoids like alpha- and beta-carotene. Often, vegetables and fruits within this family would help with general immunity and eye health.

• Red or pink indicates that the fruit or vegetable is high in lycopene which is said to lower your risk of cancer. Tomatoes fall within this category, as does pink grapefruit and watermelon.
Super Kale To The Rescue!
Kale is often hailed as a superfood and can be found in many a salad and health food bar. What is it exactly about kale which makes it such a sought-after addition to our diets? Kale contains a good amount of flavonoids – quercetin and kaempferol – which are said to have anti-inflammatory, anti-viral, cholesterol-lowering, and even anti-depressant qualities (just to name a few of its long list of benefits!). Want all the benefits but also all the convenience? One of the ingredients that goes into our DOUBLE X formulation is Kale!
Phyto What?
Unlike vitamins and minerals, phytonutrients are often overlooked when it comes to supplementation. Many multivitamins out there do not include phytonutrients and its benefits. While minerals and vitamins are essential to your health, phytonutrients are integral in optimising your immune system, and acts as a protection against harmful oxidants and diseases.
Double It Up!
DOUBLE X features 17 plant concentrates set to fulfill your daily phytonutrient needs. Some of the anti-oxidant-rich plants that go into DOUBLE X include blueberries, pomegranate, broccoli and sage.
*Source: Euromonitor International Limited