You don't need to give up on your favourite finger-licking fried chicken, fried fish or French fries. The Philips Airfryer not only delivers crispy and tasty fried food, it also proves to be the healthier alternative as it fries food with little to no oil, as well as grills, roasts and bakes!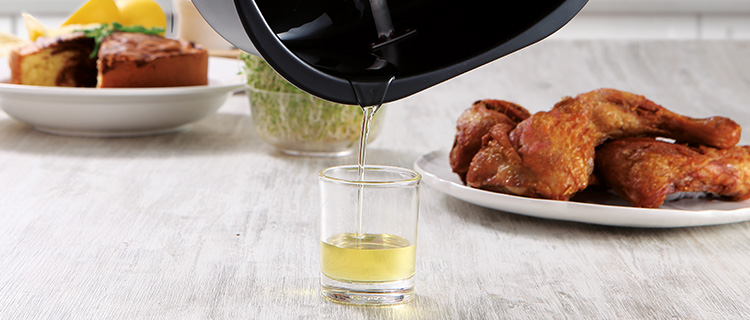 Fat Removal Technology

Eat healthier dishes with excess fat removed from food. The Philips Airfryer is the only Airfryer with Fat Removal Technology that separates and captures excess fat. Enjoy delicious food that's crispy on the outside and tender on the inside with maximum taste and minimum fat.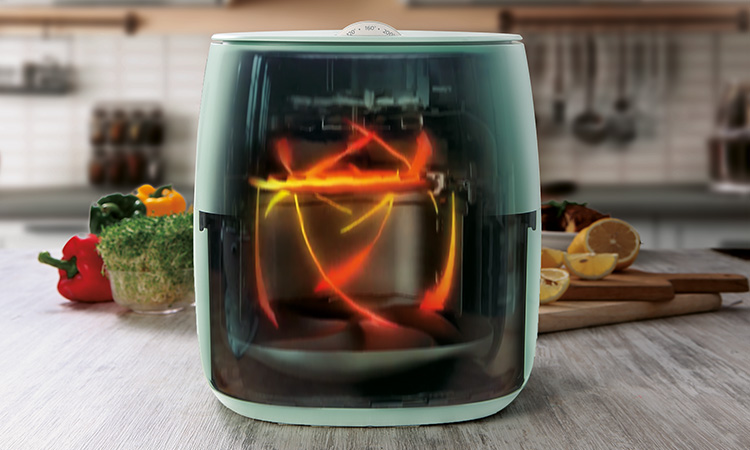 Rapid Air Technology
The technology creates 7x faster airflow for deliciously crispy results*. Enjoy healthier and tasty snacks and meals that are crisped to perfection yet tender on the inside.
*Rapid Air Technology increases the airflow speed in the basket by 7 times, compared to airflow speed in a Philips Viva Airfryer with flat bottom.
Slash off the Calories
A tablespoon of oil is around 120 calories and 10g of fat. By using the Airfryer, the amount of oil used is significantly small. Just think about all those calories and fat you've been ingesting via traditional deep fryers!

Versatile Cooking
The Philips Airfryer doesn't just make fried food, you can also bake, roast or use the grill pan accessory that's perfect for grilling meat, fish and vegetables.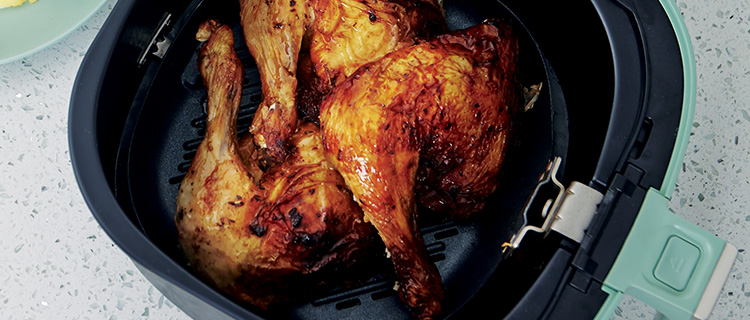 Grill Pan Accessory
A nifty and FREE accessory to the Airfryer, easily change the existing basket with the grill pan to create delicious food!