As its name suggests, maskne refers to acne and skin breakouts caused by the prolonged wearing of face masks. Unfortunately, because face masks are important to protect your health, we must wear them when out and about, despite the risk of breakouts.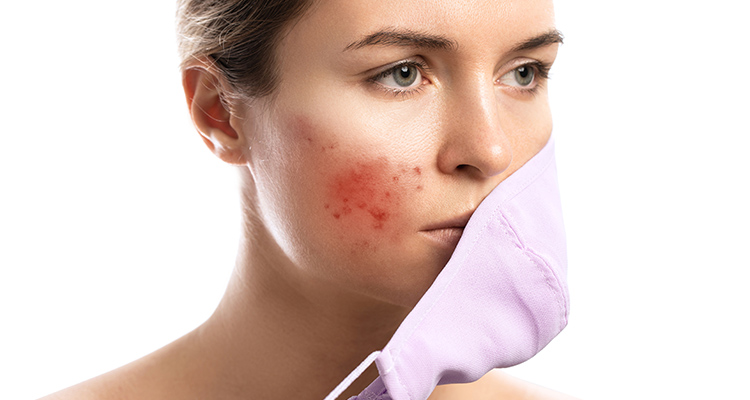 Even under the best circumstances, oil, bacteria and dead cells accumulate on the skin on a daily basis. Wearing a mask leads to further build-up of these impurities, which blocks pores.
Besides that, sweat and humidity get trapped underneath a mask and this too can cause acne. Friction from the mask rubbing against your skin also result in irritation, and this is worse if you have sensitive skin or are allergic to certain materials.
Here are a few tips to prevent maskne:
1. Go for high-quality masks
In addition to efficacy and durability, masks should feel comfortable on the skin. Apart from surgical masks, you can choose masks made of soft natural material such as cotton, and that are not pre-treated with chemicals or scented with synthetic fragrances.
2. Remove your mask every 4 hours
Taking off your mask for 15 minutes every 4 hours gives your skin a break. Allowing your face and body to breathe in clean air is highly beneficial. Keep several face masks with you so that you will always have a fresh one and only remove your mask when it is safe to do so.
3. Wash fabric masks after every use
More people have started double masking, wearing a cloth mask with two or more layers of fabric over a disposable mask. However, it is important that you never reuse fabric masks without washing them. Remember to use unscented hypoallergenic laundry detergent to avoid irritation too.
4. Cleanse your face regularly
Maintaining your regular skincare routine keeps your skin healthy. Clean your face and neck morning and night, and after wearing a mask. If you're wearing makeup, be sure to use a makeup remover. For light makeup, the ARTISTRY SKIN NUTRITION Micellar Makeup Remover + Cleanser is a microbiome-friendly, no-rinse makeup remover that wipes away makeup in a single step.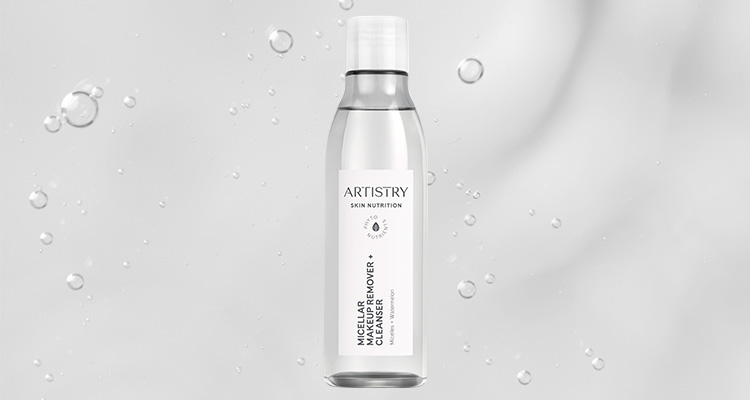 After using a makeup remover, wash your face with lukewarm water and a cleanser that is suitable for your skin type. Use a clean towel to pat dry – do not rub as this will irritate your skin.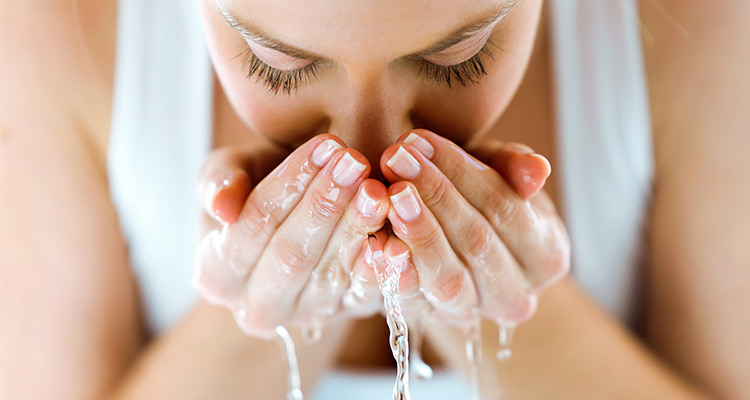 On the subject of cleansers
Your cleanser should effectively remove oil, sweat and bacteria, but at the same time be kind to your skin. Look for products that are free from irritating alcohol and perfume – bonus points for formulas meant for oily skin that are paraben-free and vegan-certified such as the ARTISTRY SKIN NUTRITION Balancing Jelly Cleanser. Vegan skincare products are made with plant-based ingredients that are safer and gentler. For those with sensitive skin, please consult your doctor or dermatologist.
Use a non-comedogenic moisturiser
Applying a moisturiser after cleansing and toning keeps your skin hydrated. Make sure your moisturiser is non-comedogenic, which means it will not block your pores. This acts as a barrier and protects dry skin from chafing against a mask. Even if you have oily skin, using a moisturiser as part of daily skincare routine is a must – just opt for one that's formulated for normal to oily skin. Go for the ARTISTRY SKIN NUTRITION Balancing Matte Gel Lotion, that gives you hydration that lasts all day while leaving your skin matte, fresh, and cool.
Make sure your skincare routine covers all the basics
Lastly, consistent skincare is vital to remove impurities and maintain skin hydration, preventing maskne in the long run. For oily skin, create a complete skincare routine with the ARTISTRY SKIN NUTRITION Balancing Solution. The formulas are ideal for oily and normal to oily skin types so they help control shine while leaving skin soft and hydrated.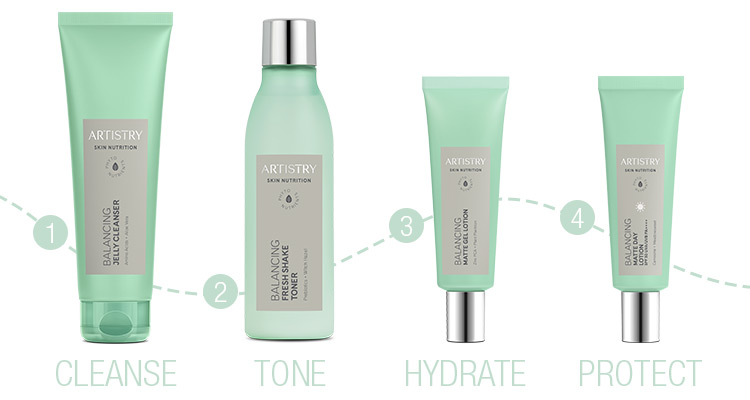 Here's an easy routine to start with: Cleanse with Balancing Jelly Cleanser, tone with the Balancing Fresh Shake Toner and hydrate skin with Balancing Matte Gel Lotion – and don't forget your sun protection during the day with the Balancing Matte Day Lotion SPF 30.
By the way, practising social distancing, washing your hands frequently and not touching your face are all good ways to protect your health and your skin too. Cheers for healthy beauty!
Care for your skin with ARTISTRY SKIN NUTRITION. Shop the range at Amway.my