Is ARTISTRY SKIN NUTRITION good for oily or sensitive skin?
Combining advanced science, nutrition and beauty, ARTISTRY SKIN NUTRITION is a holistic approach to skincare that is vegan-certified, paraben-free and not tested on animals. Powered by Nutrilite's vital phytonutrients harvested from its certified-organic farm, the collection nourishes your skin for Healthy Beauty. But what can it do for skin that is oily and sensitive?
Take, for instance, the Balancing Solution, where ingredients like Shiso Perilla and Aloe Vera keep the formulas gentle and calming. Witch Hazel and Amino Acids remove excess sebum and restore balance to the skin, minimising the appearance of pores and shine. Hydration is maintained with Plant Plankton. Infused with Nutrilite White Chia Seed and Pomegranate, the products nourish and strengthen the skin barrier to prevent damage and blemishes.
Here's what our customers have to say: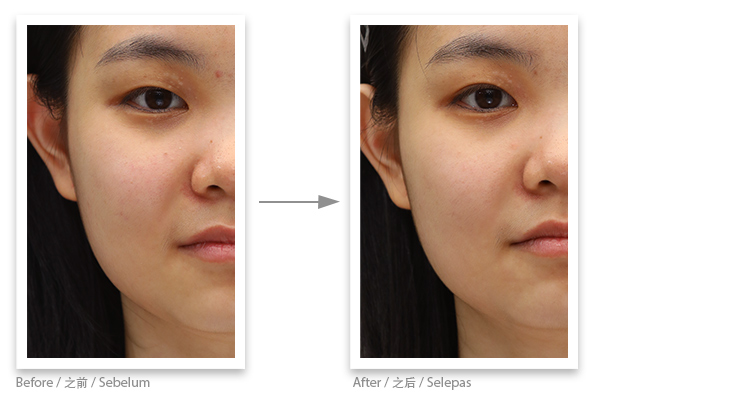 Ang Yi Xuan
Every day, I stick to each step of my routine: cleanser, toner, boosting serum, mask and moisturiser. You have to be disciplined if you want to be beautiful. I have been using ARTISTRY since I was 7 years old – I used to use my mother's ARTISTRY cleanser but now of course I have my own.
I cannot fall sleep until it's really late, anywhere between midnight to 3am. Still, I wake up at 6am daily. Breakfast is accompanied by BodyKey and Nutrilite supplements. My diet is generally healthy, but I do love spicy and oily food as well.
After just one use, I fell in love with ARTISTRY SKIN NUTRITION. Everything absorbs so well, and I love how the cleanser foams up. At first, I was extra generous with the cleanser, but I know better now and use only a little bit, which goes a long way.
I like how the fragrance is mild and just nice for skincare. The moisturiser is fast-absorbing and the eye cream has such a light texture that sinks in quickly too. My skin is oily, so this type of texture is perfect.
At this point, I can see reduced redness and lesser fine lines. My dryness and pigmentation have improved, with the added moisture shrinking my pores too.
An interesting experience to share: After using the cleanser only once, a pimple I had was gone. I remember I applied the products that night and the next day it was gone, all thanks to better hydration.
---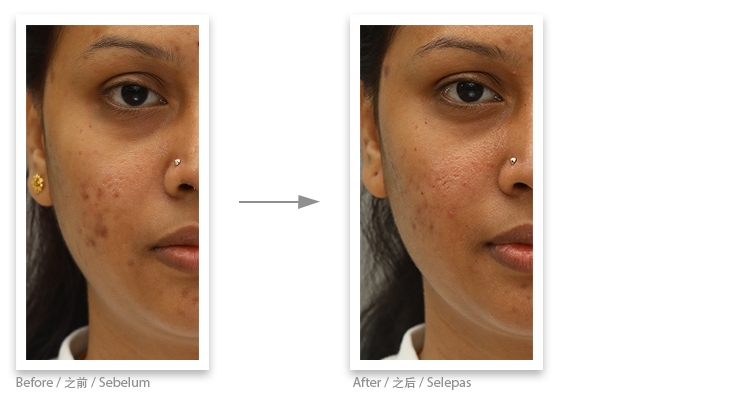 Goutami
I have combination skin. Mainly I'm concerned about my pimples and dark spots as well as new and old acne scars. I am disciplined when it comes to skincare and complete my routine twice a day.
I'm fairly healthy. I start every morning with Nutrilite supplements and BodyKey. For lunch and dinner, I normally eat out. Each night, I take my vitamins and collagen. However, I don't usually get enough sleep.
Right now, I am using ARTISTRY SKIN NUTRITION and I like it, especially the cleanser and night cream. This is my first time using vegan skincare and so far, it feels good.
I find the smell so calming and relaxing I can easily fall asleep with this. It has a nice and soft texture that doesn't feel dry. When you apply it at night, it feels comfortable and not sticky. It is easy to absorb, and my skin feels soft until morning.
In terms of results, I can see that my skin is better. My redness has reduced, my wrinkles have lessened, and my hydration level is high. With dryness reduced, my skin also has a softer texture.
I would recommend this even for first-time users as it is quite mild. Those who have oily skin will especially like the Balancing Solution.
---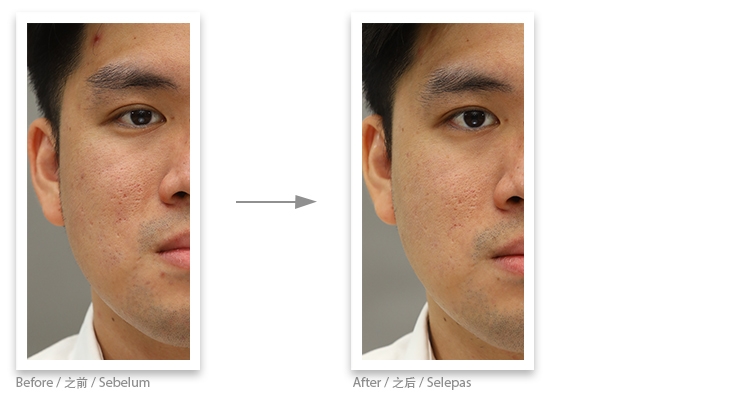 Yap Ming Hao
I have quite a lot of sebum secretion, so my pores are clogged and enlarged. My skin is very sensitive and turns red when exfoliating. I also have uneven skin tone. Before I discovered ARTISTRY, I would change skincare brands every week and I noticed increased dryness and itchiness with every change.
I try to stay fit. For the past year I've maintained a strict diet high in protein and fibre. I also do a quarterly recharge but I'm generally not very healthy – I sleep late, eat a lot and drink alcohol.
I'm now using ARTISTRY SKIN NUTRITION. I like the packaging, which is very sleek and professional in design. Bonus points for the products' natural smell and cooling effect, especially just after cleansing.
This collection solved a major problem for me. Other products feel heavy on my skin and sebum secretion would normally start an hour after application. Skin Nutrition is so much lighter and feels good even after a whole day while also reducing my skin concerns.
After my first use, I woke up to see reduced pores due to controlled sebum. My pimples recovered after a week and my skin was not swollen. The results were quite impressive.
What I like best is the sebum secretion control and how I can feel that my face is cleaner now compared to how it was with other skincare ranges in the past. Back then, I sometimes had to cleanse twice to make sure my face was clean. These days, I only need to cleanse once and there has been no adverse reaction even though I have sensitive skin. Personally, I won't use other products now!
---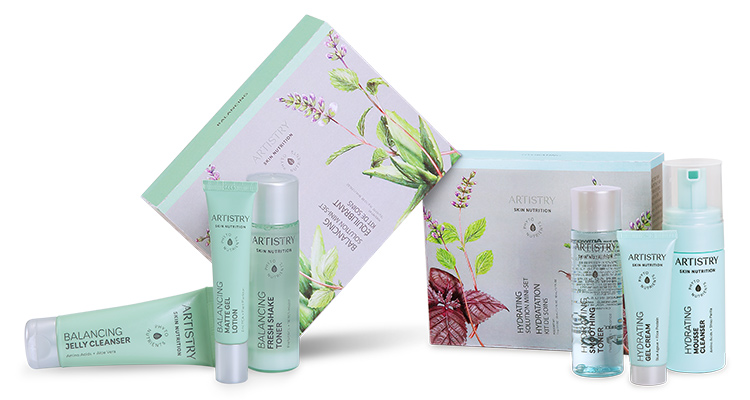 Get the ARTISTRY SKIN NUTRITION Balancing and Hydrating Solution Mini-Sets today!
Consisting of a cleanser, toner and moisturiser, these mini-sets will last at least two weeks, making them the perfect trial to experience all you need for visibly healthy skin anytime, anywhere.
Discover the collection and see the results for yourself at Amway.my