If there is one style of snack and food item that every Malaysian absolutely can't say no to, it is deep-fried. Deep fry anything, and we mean anything, it would most likely fly off serving trays. It can be your regular pisang goreng to the quirkier deep-fried Mars chocolate bars, and even deep-fried ice cream, Malaysians will eat it.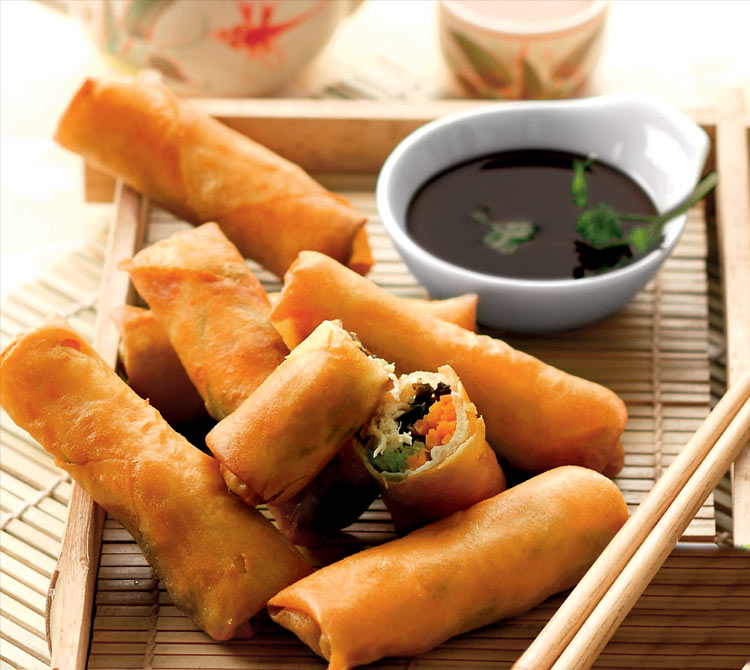 But, let's not get carried away and perhaps stick to a more staple fried goodness this Chinese New Year, which are fried spring rolls! A light snack that goes well in this Malaysian heat with an icy cold drink, spring rolls can be made with meat or keep it purely vegetarian.
This recipe calls for a filling with chicken breast and vegetables. Just whip up the ingredients, cook the chicken breast and let the Philips Airfryer do all the talking, in this case, all the sizzling.
Also, did we mention that by using the Airfryer, your spring rolls will taste amazing without being oily? Choose this healthier way of cooking and make the most out of your meals!
Ingredients
120g cooked chicken breast
1 celery stalk
30g carrot
30g mushrooms
½ tsp finely chopped ginger
1 tsp sugar
1 tsp chicken stock powder
1 egg
1 tsp corn starch
8 spring roll wrappers
Method
Tear the cooked chicken breasts into shreds. Slice the celery, carrot and mushroom into long thin strips.
Place the shredded chicken into a bowl and mix with the celery, carrot and mushroom. Add the ginger, sugar and chicken stock powder, and stir evenly to make the spring roll filling.
Whisk the egg, then add the corn starch and mix to create a thick paste. Set aside.
Place some filling onto each spring roll wrapper and roll it up, then seal the ends with the egg mixture. For a crispy version, lightly brush the spring rolls with oil.
Preheat the Philips Airfryer to 200°C.
Place the rolls into the Philips Airfryer basket and slide the basket into the Airfryer. Set the timer for 4 minutes. Serve with sweet chilli sauce.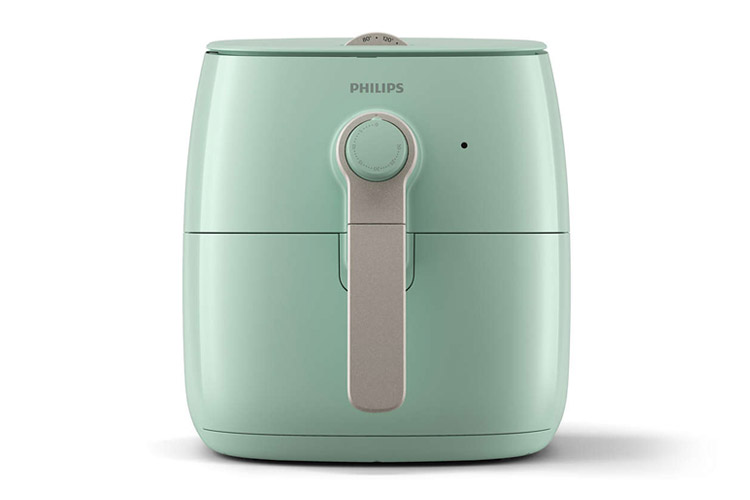 Get your hands on the Philips Airfryer!